Sedona AZ (January 21, 2020) – On Friday, January 31 at 5 p.m. and Saturday, February 1 at 4:30 p.m. the Poetry and Prose Project will kick off the 2020 season with an extra-special, double-header, mixed-media event featuring Tucson writer Brian Jabas Smith, filmmaker Maggie Rawling Smith, poet/ musician Joshua Wiss, and violinist Barry Smith. 
Brian Jabas Smith is an award-winning journalist, as a staff writer and columnist at Phoenix New Times, then editor at Detroit's Metro Times, and currently as columnist for Tucson Weekly.  Smith is also a songwriter who once fronted the rock bands Beat Angels and Gentlemen Afterdark.  He is the author of the short story collection Spent Saints & Other Stories and Tucson Salvage: Tales and Recollections from La Frontera, an award-winning collection of essays and his Tucson Weekly columns.  
As an Arizona kid, Smith was a national class bicycle racer who went on to overcome heady crystal meth and alcohol addictions. He now lives and writes in Tucson with his wife and two young children.  Spent Saints, his 2017 debut, is an Amazon Prime short film series, co-written with his wife. The documentary Tucson Salvage  based on his book and directed by Maggie Rawling Smith is currently in Oscar contention.
Maggie Rawling Smith is a writer/director, wife, mother, and LGTBQ+ activist from Phoeniz. She learned as much from early morning work trucks and late night subway rides as she gleaned from the hallowed halls of Northwestern University, University of Virginia and Cal State LA. Maggie co-wrote and executive produced the Amazon Prime series, Spent Saints based on Brian's book of the same name. She also co-wrote and directed the festival-winning and Oscar nominated documentary Tucson Salvage based on Brian's subsequent work.
Joshua Wiss is a musician, poet, and visual artist who currently resides in Phoenix. His work attempts to magnify the importance of gratitude and love through a modern lens. When he is not selling records at his day job, Josh busies himself drawing giant mushrooms and recording music of his own. He also hosts youth and poetry slams in the Phoenix area through the nonprofit organization Arizona Masters of Poetry. Joshua is a lifetime practitioner of the art of patience who enjoys apples, classic cartoons, and watching the walls bloom. He has represented Northern Arizona on five National Poetry Slam teams since 2012. He is a loving soul and cannot wait to appear in Sedona.
The Friday night Poetry & Prose show will open with Joshua Wiss providing both music and poetry.  The program will feature Brian Jabas Smith reading from Spent Saints and a showing of an episode from Maggie Rawling Smith's Amazon series Spent Saints.  The event will be hosted by local celebrity Gary Every. Of course, he'll read some of his works, too.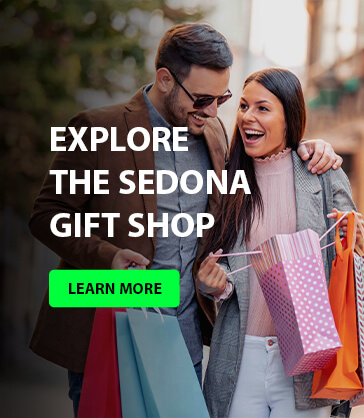 Saturday afternoon at 4:30, violinist Barry Smith will open the show, which features readings from Tucson Salvage by Brian Jabas Smith and a showing of the Oscar-nominated documentary Tucson Salvage.
Barry Smith has been playing the violin for over half a century. What began as a hobby has carried him into a life-long career, in the band Gentlemen Afterdark and a solo career. Barry's instrumental music is electrifying and unique. Featured in Amazon Prime's Spent Saints web series, Barry is set to score the forthcoming short documentary, Love from La Frontera.  He can be seen and heard playing the git fiddle by day on the Grand Canyon Railway and at Phoenix's first Fridays.
Poetry and Prose Project host and co-founder Gary Every is extremely excited about the January shows to kick off the 2020 season. "We really wanted to do something special to kick off this year's Poetry and Prose Project, celebrating our new and expanded partnership with the library.  Poetry and Prose Project has been blessed with an extremely loyal and expanding audience.  If we were going to do another season it was important to reward our audience with big heaping helpings of talent and ideas.  Both Friday and Saturday should be wonderful shows."  Mr. Every is an award winning journalist and the author of books such as The Saint and the Robot, Cat Canyon Secrets, and Shadow of the OhshaD.
Won't you join the Poetry and Prose Project at the Sedona Public Library on Friday January 31 at 5 p.m. for readings by authors Joshua Wiss and Brian Smith and a special showing of Spent Saints and/or Saturday night, February 1 at 4:30 p.m. for a special showing of the documentary Tucson Salvage by Maggie Rawling Smith, a reading by Brian Jabas Smith, and a short violin performance by Barry Smith to open the show. For more information contact the Library at 928.282.7714.