Sedona AZ (January 25, 2018) – Learn more about healing with vibrational sound using Tibetan singing bowls, didgeridoo, and gong. Develop playing techniques, practice on your friends in a special 6 hour Sound Healing Immersion Workshop on Saturday Feb 3rdfrom 12-6 at the Sedona Hub.
Co-facilitated by Kirk Jones and Robin Hanbridge, this workshop features some exceptionally superb singing bowls. The IASH singing bowls are artisan crafted for this specific modality and are world-renowned for their remarkable acoustic and vibrational quality. They are new, healing grade, hand hammered bronze meant to have the highest possible healing impact.  Limited numbers will be available for purchase onsite.
Kirk and Robin have been playing together for 4 years, led weekly sound bath meditations for the first 3 and have been traveling together and separately playing and healing across the US and Latin America from yoga classes to festival stages, hot springs to kirtan circles, ever since. Their healing energy is magical together, combining the vibrational massage of large bronze singing bowls rung on the body with the ancient didg and gong resonance filling the room with deep drones carrying you away!
Kirk Jones, MS, Master Sound Healer, was powerfully drawn to singing bowls 16 years ago, attracted to the power and beauty of the rich, ancient, higher-dimensional tones.  Noticing how these tools resonated with and elevated his own spiritual and healing journeys, he decided to learn how to apply this to his own life and to help others. Since then he has assisted over 1000 clients on their own healing journeys, bringing great joy, relaxation, pain relief, emotional release, spiritual upliftment, and clarity, while ameliorating a host of dis-eases and dis-orders. He is honored to be able to use and share this sacred gift. For more about Kirk go to evolvlove.com
Co-facilitator Robin Hanbridge has been making and playing didgeridoos for over 15 years.  A talented player and craftsman, initially using his instruments for his own healing, he soon found himself playing for crowds large and small, but was especially attracted to healing in private and small group sessions.  This love for service to humanity, led him to include many other instruments, most notably: frame drum, native american flute, harmonium, Paiste gongs, and IASH singing bowls. For more about Robin go to robinssoundhealing.com
The workshop includes an introduction and Sound Healing history and theory, demonstrations with singing bowls, didgeridoo, and gongs, Tibetan singing bowl technique and practice, Didgeridoo circular breathing and technique practice (didgeridoo not required, but bring your own didg if you like), gong technique and practice and will close with a 1 hour sound bath with gongs, didgeridoo, and singing bowl sound massage.
Bring a notebook and writing utensil. Wear light colored, peaceful, nonrestrictive clothing free of metal or hard plastic. There will be a break for lunch, so bring food or be prepared to eat nearby. There will be water and light refreshments provided. Also bring your own yoga mats, blankets, and bolsters for your comfort.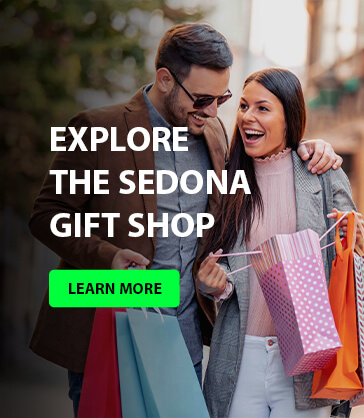 Come for healing, come for knowledge, come for fun! A rare opportunity to learn to play with two remarkable and dedicated practitioners and musicians, February Saturday 3rd at the Hub.
What: Sound Healing Immersion 
When: Saturday Feb 3rd, 12-6
Where: Sedona Hub (525B Posse Grounds)
Fees: $65 presale/$75 on site prepay online at: squareup.com/store/evolvlove
For More information and to register, call Robin at 802-309-2812, email: telycarve@msn.com or Kirk Jones at 510-697-7790 , email love@evolvlove.com