Jerome AZ (September 23, 2015) – The October Jerome Art Walk, Saturday October 3rd will feature new works by Ramona Stites at Gallery 527 in Jerome. Her latest body of work, to include 15 new oil paintings, is themed "Playing with Knives". Stites, long time resident and established artist in the Verde Valley is known for her contemporary Southwestern landscape paintings in oil and pastel as well as her abstract paintings in oil and acrylic.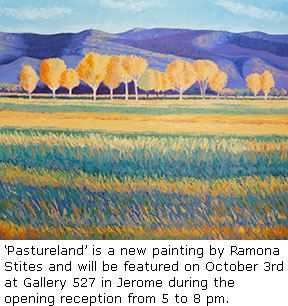 Ramona has lived in the Verde Valley since the mid 70's and began her art career in the early 90's. Her distinctive style has developed over the years and she has shown her work both locally and out of state. Her collectors have come to know her work through various art publications and galleries as well as her own gallery, which she ran from 2002 through 2009. Stites currently works from her in home studio in Clarkdale, AZ.
Ms. Stites is always experimenting and trying new things, but her roots are in her landscape work. Her newest pieces, which will be on display from Oct 3rd through November 30th are all created with a palette knife. Generally Stites works with brushes, but sometimes also combines techniques. In this series she uses strictly painting knives for paint application. Her new works are inspired from scenes in Arizona and New Mexico.
" I always like to push and challenge myself and see what might happen. I feel these pieces are most certainly recognizable as my work, but they also allowed me to find my expression within a somewhat new dimension. Palate knife is not new to me, but working strictly with it is a different approach for me."
Ramona's influences in her painting include the impressionist painters but she is also very much influenced by modern art.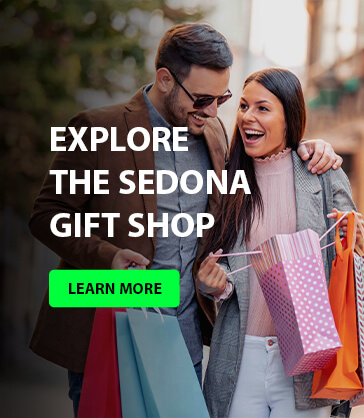 "I also enjoy going to see the art in Santa Fe and Taos area every year or so. I really like a wide variety of painters and appreciate all different types of art."
Color is very important to Stites' art and she works intuitively with that art element. In this new series, texture becomes important as well, as seen by the impasto method used in these pieces.
Please join the talented group of local artists at Gallery 527 at 527 Main Street, Jerome, AZ on Saturday, October 3rd from 5pm to 8pm for the opening reception of 'Playing with Knives'. For more information contact Donna at 928-649-2277 or visit or like us on Facebook.