Sedona Film Festival and Mary D. Fisher Theatre present premiere of important new film
Sedona AZ (August 11, 2016) – Sedona International Film Festival joins in the movement to help keep music in schools with special screenings of "Play: The Documentary" on Thursday Aug. 25. Showtimes will be 4 and 7 p.m. at the festival's Mary D. Fisher Theatre. There will be a Q&A at both shows with filmmakers Matty Steinkamp and Tracy Perkins and local musician Brandon Decker.
"Play: The Documentary" features Sedona's own Brandon Decker of the band Decker. He teamed up with upstart documentary filmmaker Matty Steinkamp, who directed and filmed the documentary. In addition to performing in the film, Brandon is credited with co-writing and co-producing the crowdfunded documentary that features musicians from all over the world sharing their passion for music and how music has sculpted their lives.
"Play: The Documentary" was created in hopes of inspiring more people to play music. The documentary was shot in locations all over the United States, in addition to captivating footage from Ireland, over the course of two years and features over 40 musicians each playing their particular instrument and discussing their perception of the personal impact of playing music. 
The film also touches on U.S. budget cuts to music education in recent years and what is being done to combat the cuts. In particular, the film delves into the work of the game-changing national nonprofit Little Kids Rock program.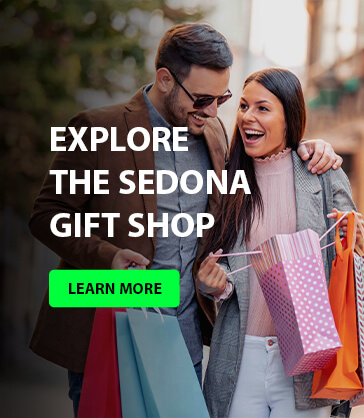 First time filmmaker Brandon Decker is excited to see the impact the film can have locally and looks forward to seeing similar impact in other cities across the US.  Decker says, "Music is a transcendent force available to basically everyone. I can't think of many more important curriculums for the children of today to have access to at school and it has been a real exciting and humbling opportunity to be a part of Matty Steinkamp's film while helping to cause illicit change and seeing how some people are fighting back to protect this."
On the heels of creating a buzz at Phoenix Film Festival, Phoenix Magazine called the documentary, "a powerful testament to the crucial need for music at every level," and "a gorgeously shot film."  The film is scheduled to be in theaters in Phoenix, New York, Salt Lake City, and St. Paul.  All showings will directly raise money for local music non-profits in the host cities through partnerships with organizations such as Little Kids Rock, Arizona School of the Arts, Vega Productions, Musician's Choice and more.
Filmmakers Matty Steinkamp and Tracy Perkins and local musician Brandon Decker will be in Sedona to host the film and Q&A discussions after both screenings.
"Play: The Documentary" will show at the Mary D. Fisher Theatre on Thursday, Aug. 25 at 4 and 7 p.m. There will be a Q&A after both screenings. Tickets are $12, or $9 for Film Festival members. For tickets and more information, please call 928-282-1177. Both the theatre and film festival office are located at 2030 W. Hwy. 89A, in West Sedona. For more information, visit: www.SedonaFilmFestival.org.