Sedona AZ (October 25, 2018) – On Thursday, November 1st, at 6:30PM, Inspiration of Sedona will present a free screening of the award-winning Planetary documentary. This will be followed by an open, public discussion.
We are in the midst of a global crisis of perspective, brought on by a disconnection from Earth and from each other. We have forgotten the undeniable truth that every living thing is connected.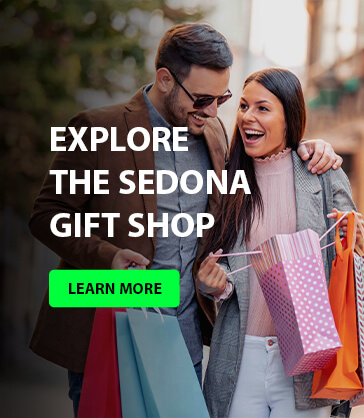 Planetary is a feature length documentary that expands on the mind-blowing perspective shared by astronauts and indigenous elders alike – that each and every one of us is inseparable from each other, the planet and the universe as a whole, a realization that is both humbling and comforting. It suggests that if more of us start to experience the simple truth of our interdependence and connection, there is hope for the next stage in our human journey. Meant to inspire awe and wonder by seeing things as they are, it places our individual stories in the context of the larger planetary/cosmic story.
Stephen Apkon, president of associated production company Reconsider, said of the film, "At the heart of all of our environmental and social challenges is a profound disconnection with the natural world. Planetary deals with this magnificently – not from a place of fear, but of affection. For this planet we call home and for the experience of life itself."
Planetary is a provocative and breathtaking wakeup call—a cross continental, cinematic journey, that explores our cosmic origins and our future as a species. It is a poetic and humbling reminder that now is the time to shift our perspective. It asks us to rethink who we really are, to reconsider our relationship with ourselves, each other and the world around us—to remember that we are planetary.
The film features interviews with thirty renowned experts including astronauts Ron Garan and Mae Jemison, Bill McKibben, Barry Lopez, Janine Benyus, Peter Russell, Sabonfu Some, Brian Swimme, Mary Evelyn Tucker, Paul Hawken, Mona Polacea, National Geographic explorer Elizabeth Lindsey, and Head of the Tibetan Buddhist Kagyu school, the 17th Karma.
After a long hiatus, Inspiration of Sedona is showing the Planetary documentary as the beginning of a new direction for its monthly gatherings. The intention is to present a more balanced focus on inner self-sustainability as an integral piece, (ie. peace), that is needed to inspire external environmental sustainability efforts.
The Inspiration of Sedona gatherings now take place on the 1st Thursday of each month. It is a non-profit, open meeting group, that strives to work together collectively for the betterment of ourselves, our communities, and the world. Its current format involves presenting personally empowering, interactive events to inspire discovery of inner resources, and environmental conservation, for self and ecological sustainability, followed by interactive discussion. It is a member of the Sustainability Alliance, (
sustainabilityallianceaz.org
,
) which is a coalition of local non-profits who are dedicated to illuminating a path toward a sustainable Verde Valley/Sedona Region, and which offers a free Sustainable Business Certification Program (
sustainabilitycertifications.org
.)
Please be a part of the inspiration on Thursday, November 1st, at 6:30PM, at Keep Sedona Beautiful, 360 Brewer Road, Sedona. Join us to watch the Planetary documentary and explore together the re-discovery of our own humanity. For more info:
928-284-4021
The Inspiration of Sedona gatherings take place in Keep Sedona Beautiful's newly refurbished, historic Pushmataha Center. (From Hwy. 89A, turn onto Brewer Road and proceed 2/10th's of a mile, turn left at KSB sign, and then right into parking lots behind building.)