By Cliff Hamilton
Sedona AZ (April 23, 2014) – Planning your summer vacation?   You also need to plan ahead if you want to vote in Sedona's next city election, especially if you're an independent voter.  That election is August 26 and it will be much different than past city elections.
All recent city elections have been done by mail.  This time you'll have to physically go to a polling place to vote – unless you're on the early voter list.  Early voters will get a ballot in the mail – but ONLY if you are registered as a member of a recognized political party – Republican, Democrat, Americans Elect, Libertarian or Green – AND that party is running at least one candidate in the election.  
If you are an independent early voter, or your party isn't running any candidates, you won't get ANY ballot, not even for the city elections, unless you first tell your county elections department by August 15 which party ballot you want – or request just a Sedona city election ballot.
Confused yet?  That's why you need to plan ahead.  All this is especially important to Sedona residents because you'll be voting for Mayor, City Council seats and the Home Rule issue in August rather than in March like we used to do.
Some key points below will help you.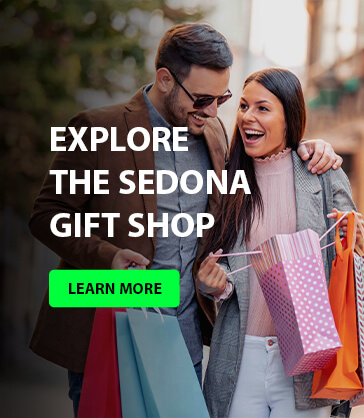 First, watch your mail in May.  Coconino and Yavapai Counties will be sending ALL registered Sedona voters a pamphlet or notice about the new election process.  Independent voters will find a form they have to send back to their county election department identifying which party ballot (or just the Sedona city ballot) they want.   You can also make this choice by phone or on the respective county web site.  But remember, no form, no call or no web site visit means no ballot of any kind – for independent early voters.
Next, permanent early voter ballots will be mailed out no later than July 31.  Independents need to notify their county election office no later than August 15 to get a ballot.  Best to call your county office now if you're unsure about being on the permanent early list and avoid the inevitable rush.  Sedona voters in Coconino County call 928-679-7860.  Those in Yavapai County should call 928-771-3248.
If you are NOT on the early voter list, or if you want to wait and vote in person on August 26, you only need to be sure you're registered to vote.  You can call and check on that too.  Voter registration cut off date is July 28. 
Finally, you can also request an absentee ballot (different from being on the PERMANENT early voter list) for this election.  Contact your county election department no later than August 15 to get one.  Independents will have to also tell them what party ballot you want.  They won't make any choices for you.
Watch for additional stories here each month with reminders of approaching deadlines and what you need to do if you want to play in the new voting game.