Myths, Magic and Mysteries through music and literature.
Sedona AZ (April 5, 2018) – From the Sylphs to the Undines, from the Gnomes to Saint Francis of Assisi and from the beautiful Hebrew prayer of Avinu to Franz Liszt's master piece "Benediction of God in Solitude", Piano on the Rocks International Festival opens a path to the Divine.
The festival will take place on April 13-15 in Sedona. Concert information is as follows: Friday 13, 5:00 p.m. at the Church of the Red Rocks. The Church of the Red Rocks is located at 54 Bowstring Drive in Sedona. Saturday, April 14 and Sunday April 15, both performances at 3:00 at the Sedona United Methodist Church. Performances are $20.  Sedona United Methodist Church is located at 110 Indian Cliffs Road.
The Festival was created on the initiative of Duo MusicAleph, with French born pianist Sandrine Erdely-Sayo and narrator Elizabeth Peña who share a common passion for music, Literature, poetry and for the City of Sedona.
The Festival brings top international artists and competition winners to Sedona.   It explores the interconnection between solo piano literature, storytelling and literature. Its mission is to create a fusion between music and literature, to offers musical performances of the highest quality that are accessible to and enjoyable by all, and to build bridges across diverse cultures.
Of special interest will be the opportunity for our audience to hear a variety of pieces which are rarely played for solo piano, two pianos, and several hands as the "Vision of the Amen" by Olivier Messiaen, L'embarquement pour Cythère by Francis Poulenc, the monumental Liszt Sonata and celestial music by Andrea Clearfield.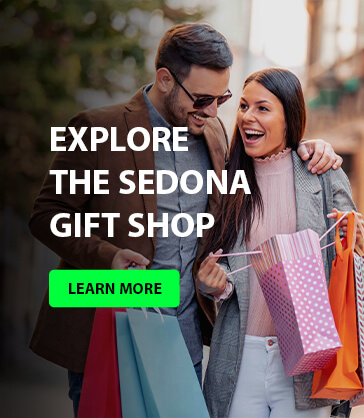 Piano on the Rocks International Festival will present masterpieces by Bach, Chopin, Liszt, Debussy, Ravel, Poulenc, Messiaen, Erdely-Sayo, Clearfield and others surprises. The Festival will open at the Church of the Red Rocks under a beautiful sunset. The subsequent two concerts will be held at the Sedona United Methodist Church.
These three concerts will feature International Pianists: Sandrine Erdely-Sayo described as electrifying by the Philadelphia Inquirer; Portuguese pianist Vasco Dantas, laureate of several International Piano Competitions; Cynthia Raim, First Prize Winner of the Clara Haskil International Piano Competition.  The concert also features Dr. Carl Schmidt, musicologist and professor Emeritus of Music History at Townson University; Elizabeth Peña, Co-Director, narrator and member of the Duo MusicAleph; Dr. Barbara Di Toro, Soprano.
Piano on the Rocks presents its first young artist this year.  Madeline Hehn will join this lineup of impressive artists in Sedona. Follow the link for one of her performances of Kabalevsky 3rd piano concerto two years ago (she was 12 years old) : https://youtu.be/9P1riYoWSok .
Pianist/Composer and Artistic Director Sandrine Erdely-Sayo is the youngest recipient of the French Minister Culture Prize at the age of thirteen. She is graduated from Paris Superior National Conservatory, first prize winner of the Scène Française International Competition and prize winner at the Ibla International Competition in Italy. After her Carnegie Hall debut in 2014, she wrote the Hymn to Sedona which was nominated for the American Song-Writing Award. She has been described as "electrifying" (Philadelphia Inquirer), and as "A pianist with idealism, passion and lyricism" (La Prensa, Spain). She is a recording artists for Arabesque Records.
For more information, visit www.pianoontherocks.org.