Sedona AZ (September 9, 2015) – Photographer, lighting specialist and mixed media artist Monika Hilleary will share tips on how to successfully photograph  your own art work at this month's meeting of the Sedona Visual Artists' Coalition,  6-7:30 pm on Thursday, September 17 at the church at 54 Bowstring Drive in Sedona. The Sedona resident and owner of LightDance Studio (www.lightdance.net) describes her presentation as highly interactive, informative, practical and fun.
"I'll be encouraging questions and examples from the audience about things that went wrong and things that went right," says Hilleary. " I want participants to bring  personal digital files/images on their smartphone, iPad or laptop so I can offer suggestions on how to improve the image, including  advice on when it might be best not to try to 'do it yourself.'"  Her discussion and demonstration will include a short overview of digital processing (aka Photoshop) as well as issues of shadows, glare, correct/incorrect perspective  and the effects on the reproduction of an image. The presentation will be followed by a question and answer period. Hilleary emphasizes that the meeting will focus on the ins and outs of artists who want to photograph their own work and she'll offer ideas for collaborating with a professional if needed. "There's plenty you can do on your own if you just have a few tips. And yes, sometimes you'll need professional help. I've helped artists by photographing their work in order to submit images that were strong enough to be successfully juried into shows," she says.
Hilleary says her long career has focused on various kinds of photography including nature photography with its demands for proper timing, patience as well as occasional computer  enhancement  "to duplicate what the eye can see that the best equipment cannot yet reproduce."  Her formal artistic career began at the age of nineteen with ownership of a photography studio and her experience includes large format 4×5 film cameras, medium format, 35 mm and high resolution digital, as well as extensive knowledge of Photoshop and Capture One programs.  LightDance Studio, originally a commercial photography business that specialized primarily in architectural photography, focused on creative and highly technical lighting techniques of interiors and exteriors of luxurious residences and commercial properties in mountain resort towns and in the Southwest.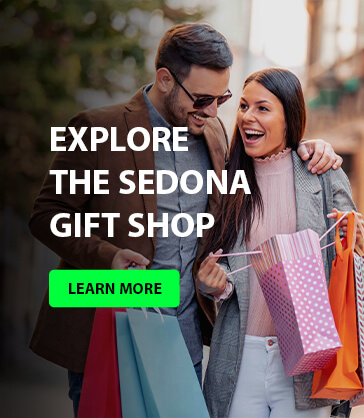 Hilleary's photographic assignments have included  imaging  for several prominent magazines, publications and 12 years as senior photographer for Vail / Beaver Creek Magazine. She also owned Nature's Reflection Galleries in Colorado, which featured the nature oriented sculpture and fine art photography of several artists, including her own work. Her work  has been published in Colorado Homes and Lifestyle, Mountain Living,  Aspen Sojourner, Steamboat, Breckenridge,  Sedona Magazine, European Home and Garden, Sedona Home Living and Luxe Magazine as well as inTrends and Uno Magazines in New Zealand.  She currently offers her clients extreme high resolution fine art reproduction of 2D artwork via Copy-Wall System and specialized equipment.  She also assists clients with 3D artwork and product photography including jewelry, glass and sculpture on professional backgrounds with full studio lighting setups, suitable for publications, reproduction, portfolios and submissions to juried shows. 
For more information about the September 17 meeting contact Mary Ratner at  451-2347 or Monika Hilleary at 554-4375.  SVAC is an inclusive organization welcoming artists at all levels while providing a sense of belonging. Some of the benefits of membership include opportunities to participate in both the Fall Exhibit and in the annual Open Studios Tour, a web page on the SVAC interactive website, and an opportunity to participate and interact with SVAC committees which help solidify the arts in our community. SVAC is also very proud of its high school scholarship program as well as its Inter-Generational Mentoring Program where members bring the fine arts into the schools and to adult daycare organizations. For more information about SVAC, visit the website at: http://sedonaartistscoalition.org/, contact president@sedonaartistscoalition.org, or call (928) 239-9967.