Sedona AZ (June 18, 2014) – Members of the Sedona Visual Artists' Coalition are being asked to look at themselves a little more closely as they explore the theme for the SVAC Annual Fall Exhibition, answering the question, Who Am I? To assist in this effort, performance artist, Pash Galbavy will present her mask making techniques, give a cultural history of the use of masks, and guide artists to see the many possibilities of how they use masks at this month's SVAC Monthly Meeting held at 6 pm on Thursday, June 19.
The meeting is located at 54 Bowstring Drive, off Hwy. 179 just north of the Morgan Road roundabout. All artists, and members of the public, are welcome to attend the free presentation. They are also encouraged to enter the SVAC Annual Fall Exhibition by filling out the online entry form at sedonaartistscoalition.org. The deadline for entry is October 1, and membership in SVAC is required.
Galbavy is an expressive performance artist, mask-maker, artists' model, facilitator, and writer who is passionate about communicating the human experience through expressive art, movement, dance, video, and writing. She is co-creator of UnMasKit! – a first of its kind natural mask making kit. Galbavy has been the recipient of numerous arts-related grants including a City of Sedona Artist's Grant which she and photographer Alba Elena received to create the book, "Love Song to Gaia."
For her interactive SVAC presentation, Galbavy will introduce masks she has made that are part of her one-woman show, The Body Reclamation Project. In the show, Galbavy brings masks to life as the embodiment of archetypal characters – such as, the Rebel, Pleaser, Prostitute, and Saboteur – that she has encountered both within and without on her life journey. She will share stories about the masks and how they represent different aspects of herself as she puts on the masks and animates them before our eyes. More information about Galbavy and her work can be found on her performance-related website www.unmaskit.com and on her modeling portfolio website: www.artofpash.com.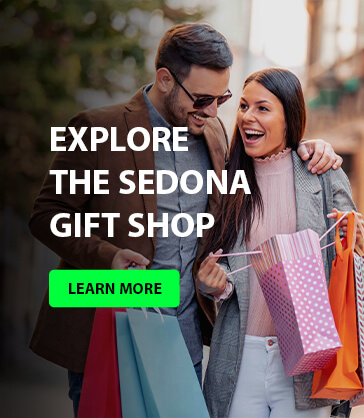 SVAC is an inclusive organization that welcomes artists at all levels and provides a sense of belonging. Some of the benefits of membership include participation in Open Studios, a web page on the SVAC interactive website, and an opportunity to participate and interact with SVAC committees which help solidify the arts in our community. SVAC is also very proud of their Inter-Generational Mentoring Program where members bring the fine arts into the schools and to adult daycare organizations. For more information about SVAC, visit their website at: http://sedonaartistscoalition.org/, contact president@sedonaartistscoalition.org, or call (928) 239-9967.