Sedona AZ (September 10, 2016) – In conjunction with 140 International Cities of Peace around the world, the Sedona International City of Peace invites you to participate in the global International Day of Peace, September 21st, and celebratory peace week events beginning September 17th and concluding September 25th. Recent resolutions by the Sedona City Council recognized Sedona as an International City of Peace and voted to make September 21st a Day of Peace in perpetuity.
This year numerous groups and organizations are celebrating peace throughout the Sedona community and beyond. Almost all the events are open to the public. Everyone is warmly invited to engage in making our world a more peaceful place especially during these troubling times. Here is the line-up.
SEPTEMBER17
NARJ – Northern Arizona Restorative Justice
Peace starts with the individual: "Ways to Live Restoratively" 
Online accessible practices developed by Howard Zehr, Restorative Justice pioneer, will be posted throughout Sedona Peace Week on the NARJ website and Facebook page.  These useful practices can be utilized immediately by anyone, at anytime, and will create a more peaceful world starting from the inside out. Visit: NARJ.com/ or www.facebook.com/NorthernArizonaRestorativeJustice/
SEPTEMBER 18
Yogic Secret to World Peace – Singing and Chanting for Peace
Sedona Kirtan Yoga Center on Sunday, September 18th and Sunday the 25th
The singing and chanting of sacred mantras for world peace through kirtan will take place as well as a conversation entitled, "The Yogic Secret to World Peace," followed by a delicious vegetarian dinner. Both events are offered free of charge, and open to all!  3270 White Bear Drive, next to the Sedona Library.  For further information, please contact: (928) 399-9853, or 649-5868
Silent Peaceful Meditation
Martin Birrittella, author of the Field of Love and founder of the Free Process, invites you to a 45-minute silent self-directed meditation period. Bathe in silence and reset your nervous system. Please arrive on time. Call 928-204-0067 for further information. The McLean Meditation Institute, 411 AZ-179, Sedona. 9:00 am
SEPTEMBER 19
Peace: The Personal Aspects – Lori Rubenstein, JD, PCC
Ten-minute Peace Talk and Meditation led by Lori Rubenstein, forgiveness teacher and board member of the Sedona International City of Peace.
Online at www.facebook.com/lorirubenstein 9:00 am live, free.
SEPTEMBER 20
Fall Equinox Crystal Bowl Meditation and Peace Pole Re-dedication. The planet needs your energy now. Please come and participate!  Everyone will have a chance to play the bowls and send out the intention of compassion, acceptance, peace and harmony.  Meditation will be followed by potluck.
Call 928 284-4177 to RSVP to Luna VanAtta, Village of Oak Creek 10 am to noon.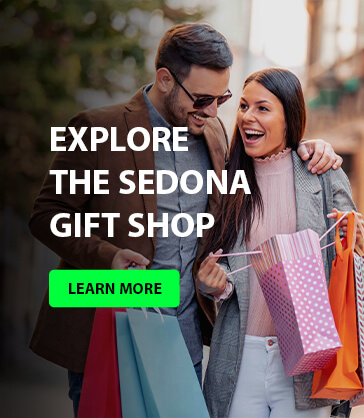 SEPTEMBER 21 – PEACE DAY
Amitabha Stupa & Peace Park – Brief talk on how to use the Stupa for Peace, followed by a led Tonglen (sending and receiving) Meditation by Ani Miranda, and concluding with a fire puja. 9:00 am at the Peace Park, 2650 Pueblo Drive in west Sedona.
"Everyday Peace" sponsored by Goldenstein Gallery and L'Auberge de Sedona in honor of the International Day of Peace. Intention Setting Ceremony and Dedication of a "Wheel of Compassion" sculpture by Sedona artist, Sherab Khandro. "Imagine" by John Lennon will be performed by Suzi Schomaker. Linda Goldenstein will explain the Wheel and a meditation will be led by Sherab "Shey" Khandro. Guests will have the opportunity to write their intentions down and place them in a bowl next to the wheel and spin the wheel. Inspired by the Tibetan Prayer Wheel it is a contemporary sculpture by a Western artist formally trained in the sacred arts. The names of guests and staff will be housed in a special chamber at the base of the wheel itself to receive the billions of prayers released for peace, love and compassion as the wheel is turned. 11:00 – 11:30 am at L'Auberge, carpooling recommended
Golf for Peace. This event will be held at Oak Creek Country Club beginning at 9:00 am. There will be 100 Sedona City of Peace flags with blanks for the golfer's names, and $200 in Pro-shop gifts for the winners! Call Oak Creek Country Club / Heather to enter at 928-284-1660.
Peace by Piece: Students in Sedona and the Village of Oak Creek will make 6-inch peace squares depicting "what peace means to them" or "how they contribute to peace." All the squares will be connected to make a large quilt and displayed at SPAC on September 21 (for students only). The Sedona Chamber Ballet will present a 5-minute mixed media piece to original music composed by Claudia Tulip, Deborah Williams and Rachel Kimber.  Achmed Valk choreographed the work, Peace Beats, which will be danced by three local Sedona children: Mari Chang, Jessica LeBlanc and Miguel Jose Maldonado against the backdrop of Andrea Smith's paintings.
There will also be a showing the film "Peace by Piece" and a peace song performed by singer/songwriter Adalia Tara. Nearly 800 children will all identify their squares by putting a sticker on it. Plans include a skype call with Roger and Debbie Clemmons who have also been conducting a Peace by Piece event in Houston. Glenn Scarpelli is the MC. Private event with Andrea Smith.  (Closed event for school children only)
Presentation of First Sedona International Day of Peace Award
The Sedona International City of Peace Team is proud to announce its first Sedona International Day of Peace Award. This is the first Sedona International Day of Peace since the unanimous passing of a City resolution proclaiming "the City of Sedona, Arizona, to be an International City of Peace in perpetuity and September 21st (International Peace Day) as Peace Day in Sedona." This year's award will be presented to Patrick Schweiss at Pat's Fabulous 50th Fiesta.
Two lunchtime and one afternoon Drumming for Peace Circles led by Lansing Day, Margaret Joy Weaver and the Interact Club for over 100 students as part of the youth-inspired Cottonwood International City of Peace activities.
 (Closed event for students and teachers). 
SEPTEMBER 22
Film Showing:  "Peace Pilgrim: An American Sage"
The Peace Pilgrim was a mysterious lady who gave up her home, possessions and security to wander through the United States and Canada for nearly 30 years and 30,000 miles in the name of Peace.  Equipped with only a toothbrush, comb and the clothes on her back for her personal mission for Peace, she relied on the kindness of strangers–walking until given shelter and fasting until given food. Those lucky enough to have known her were changed forever by her simple but cheerful presence and the profound message she shared. "This is the way of peace: overcome evil with good, and falsehood with truth, and hatred with love."  This is a story about a powerful little woman who literally "walked her talk"…a special soul, still remembered and honored today for her dedication to Peace. Join us at Unity of Sedona on Thursday, September 22nd at 6:30pm for a special screening of this incredible woman's journey.  Sanctuary at Unity of Sedona, 65 Deer Trail Drive, Sedona.  $5 suggested Love Offering, (proceeds to be donated to Friends of Peace Pilgrim).
SEPTEMBER 23
Shabbat Service dedicated to Peace for the Jewish Community of Sedona and the Verde Valley, led by Rabbi Alicia Magal. All are invited and welcome to attend. As we lead up to the high holidays, we are given the rich opportunity to reflect on the past year, and clean out the emotional and spiritual "crumbs" of our mistakes, misunderstandings, and missteps that may have caused friction or hurt in our relationships. Join us for this special Shabbat Service. 7:30 pm, 100 Meadow Lark Drive, Sedona
Peace Within and Peace Between: Two days of peacemaking in the Muse House, using powerful tools, imaginations, memories and pens! Private Event with Sunday Larson
SEPTEMBER 24
Reaching a Peaceful Death through Medical Aid in Dying… a presentation on the ultimate peace…a peaceful death. As we all strive for a more peaceful world, a more peaceful country and a more peaceful life, we believe peace should also include the possibility of a more peaceful death―a death free from lingering pain, intrusive devices and surgery, and a body relying solely on the assistance of others. Thus, the Northern Arizona Chapter of Compassion & Choices will be presenting a program titled "Reaching a Peaceful Death through Medical Aid in Dying." Already legal in several countries and 5 U.S. states, support for Medical Aid in Dying (formerly referred to as Death with Dignity) is alive and well in Sedona and the Verde Valley, as well as in the rest of Arizona. Please join us to share your story, learn more, support our efforts, and get involved in this important issue. This event is free and open to the public. IT'S YOUR LIFE, YOUR DEATH, YOUR CHOICE. www.compassionandchoices.org www.choicesarizona.org. 10:30 am in the Community Room at Canyon Mesa, 500 Jacks Canyon Rd., in the Village of Oak Creek.
The Sedona International City of Peace team would also like to encourage additional suggestions for things that you can do individually or with a group of friends during this week.  Our goal for the Sedona community goal is to bring greater awareness about our collective need for a culture of peace.