CH'ÍHOOTSOOÍ, DINÉTAH (Window Rock, Navajo Nation) (April 27, 2021) – For the past year, COVID-19 struck a dismal swath of destruction across many tribal nations but it also forged the ambitions of young leaders like Shandiin Herrera to help organize critical relief efforts to communities across the Navajo and Hopi Nations. 
As the pandemic began to spread across the Navajo Nation in early March 2020, the tribal government issued emergency public health orders effectively shutting down or limiting tribal services and ordering tribal members to shelter in place.
"Because our community is located so far from Window Rock and other chapters, resources weren't reaching our area. I saw my community members growing frustrated," Herrera said. "I wanted to help because I didn't see my community getting support in any other way."
Herrera currently serves as the Yee Ha'ólníi Doo Board Secretary and the Navajo & Hopi Families COVID-19 Relief Fund Monument Valley Team Lead. She was working as a policy analyst and project consultant at the Oljato Chapter through a fellowship with the Lead For America program when the government shutdown began to impact her community.
"It was frustrating that the government was shutting down because a lot of people rely on the Chapters for food, water resources and assistance," Herrera said. "I knew people were getting turned away because our Chapter was closed."
Fatefully, her motivation to help her community converged with a call from Relief Fund founder and Interim Executive Director Ethel Branch, who asked Herrera to help organize relief food distributions to Navajo and Hopi families needing to quarantine. 
"Through her Lead for America fellowship, I was mentoring Shandiin," Branch said. "She was a burgeoning young leader who I knew could step up to help lead our relief distribution efforts."
Herrera started off assisting the overall team in managing distributions and then moved on to organizing distributions near her home. She then became the Relief Fund distribution lead for the Monument Valley area. 
In Monument Valley, many homes are rural, which caused Herrera to rely on word of mouth to spread awareness of the resources that the Relief Fund had available. 
"My role was outreach and to lay a foundation for how we would function as an organization. I set up the Relief Fund's email system so that people could contact us there," she said. "I helped set up a hotline and managed a call center, where volunteers would answer calls for assistance and enter the data to be used for distributions."
During the pandemic, Herrera found it difficult to organize a staff of volunteers to travel to rural communities and perform food and personal protective equipment (PPE) distributions. That's when she enlisted the help of her family.
"In the beginning, we had funding and we had help requests but we needed volunteers. There are a lot of elders in my community and it was challenging to find young people to help us," she said.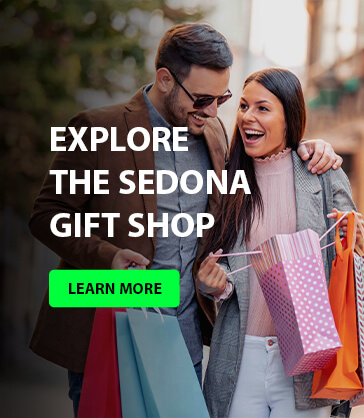 The pandemic caused all of Herrera's family to remain home, which gave her the idea to build her relief distributions as a family effort. 
"What it came down to was that if there was going to be a relief effort in our region, we were going to have to do it," Herrera said. "I told my family that I needed their help. We're very close and they trust and support me. It's great to have this family dynamic in getting food and PPE out to our community."
Beyond organizing food and PPE distributions, Herrera was also integral in implementing the Relief Fund's Clean Hands Project where hand washing stations are disbursed to families on the Navajo and Hopi Nations that don't have access to indoor plumbing or running water.
While the Center of Disease Control and Prevention advocates for measures like hand washing to help decrease the spread of COVID-19, roughly a third of Navajo and Hopi tribal members cannot simply turn on a faucet to wash their hands.
Based on her outreach, Herrera assessed that out of 485 homes in her region, 214 households didn't have running water. Since December 2020, the Relief Fund has been able to provide 130 hand washing stations to homes in Monument Valley, Utah.
Her efforts haven't gone unnoticed. Herrera's story in helping lead the Relief Fund's efforts was highlighted by wireless network operator, Verizon, in one of their commercials that aired during the Oscars on April 25. 
"They told me that I was the first Native American person that they ever worked with," she said. "It was important for me to highlight our story and how our people showed up for each other and didn't wait for anyone else to help them." 
This sentiment guides Herrera's ambition as a young leader to build pathways for tribal members to come home and help their people.
"There is a lot of work to be done and so many of our people want to come home after college and help out," she said. "It's important as a young person to prove that we are capable of making a difference in our community. We need to redefine the narrative of success and create pathways for our young people to come home and improve their communities."
"Shandiin's leadership has been truly inspiring," Branch said. "She is very thoughtful in thinking through plans for execution, improving service delivery to ensure needs are fully met, and launching new initiatives.  For example, she is preparing the launch of our inaugural Community Center, which will serve as an innovation hub in Monument Valley."
Please visit http://navajohopisolidarity.org to learn more about the Navajo & Hopi Families COVID-19 Relief Fund and to place a donation towards their COVID relief efforts.