By [Concerned Sedona Resident]
(May 28, 2021)

In our first article, we looked at the five criteria governing the viability of proposed Sedona traffic solutions.  In the way of quick review, those criteria involved ownership of the land, public access to publicly-funded routes, funding, efficacy of the proposed solution and negative considerations.
In our last article, we evaluated three proposals against these criteria including building roads only locals can use, bridging Red Rock Crossing and paving Schnebly Hill Road.
In this second of two parts, we evaluate the other three most commonly proposed traffic solutions including widening Highway 179, bypassing Uptown and neighborhood connectors.
Widening Highway 179 to four lanes:
Ask yourself, just what is the real cause of traffic backups on Highway 179?  It's not the number of traffic lanes.  It's the "Y" roundabout.  It is already two lanes wide entering that roundabout from all three directions.  Extending the length of those double-lane portions may make the backups shorter but traffic will also move only half as fast since it takes the same amount of time for a vehicle to get through the "Y."  Longer double lanes won't make cars pass through any quicker and won't shorten backup waiting time.  Moving people faster toward a bottleneck doesn't change the bottleneck. 
Compared to the traffic impact of the "Y" things like the crosswalk at Tlaquepaque, cars jockeying lanes and vehicles turning left or entering the road from businesses have only minor effect.  Changing any of those factors will change very little in the way of backups.
Like bridging Red Rock Crossing or paving Schnebly Hill Road, widening 179 faces most of the same set of difficulties.  Part of the widened route would be on Forest Service land with all the requirements that go with it.  Highway 179 is also owned and controlled by the Arizona Department of Transportation not the City.  ADOT would have to approve any changes.  After rebuilding 179 about 15 years ago plus repaving and adding streetlights to 89A ten years ago, ADOT is pretty much done with Sedona for a long time.  There is no funding source for the many millions of dollars widening would require and it won't pass the cost/benefit test given that there are already two incoming lanes from all three directions at the "Y" bottleneck.
The negative impacts of widening 179 to four lanes all the way to the Village seem to be forgotten by those pushing this proposal.  Anyone trying to turn left will have to cross two rather than one lane of traffic causing more slowing.  Trying to cross four lanes rather than two as a pedestrian will be harder and more dangerous and vehicle accidents caused by more lane changing will increase.  Widening is also likely to wipe out some businesses along the road as well as make access to others harder.
Like the other "solutions" discussed above and in Part I, widening 179 is never going to happen in our lifetimes.
Bypass Uptown:
With a blithe wave of the hand, folks like our local newspaper editor suggest we just build a bypass around Uptown between Highways 89A and 179.  No specific routing is ever mentioned.  Again assuming the proposers don't intend to wipe out people's homes, businesses and private property in doing so, that means using Forest Service land. 
The issues of seeking national forest land for any kind of road have already been discussed.  Lack of any funding source has also been covered.  Such a cut-across might help some of the 179 backup but only for the limited number of people who were headed straight up the canyon with no interest in seeing or stopping in Uptown. 
The major bypass problems come from the construction process itself.  In Uptown and beyond, 89A climbs up the hillside away from Oak Creek.  Across the way, Schnebly Hill Road, the bypass connector on the other side, does the same.  The result is about 200 feet of steep hillside and cliffs on both sides that any bypass route would have to scale.  Even with the most steeply allowable highway grades, that means a 30 foot plus road base cut into both hillsides and extending a considerable distance.
Imagine a 30 foot roadbed blasted into the hillside following what is now Huckaby Trail off Schnebly Hill Road.  The new roadbed curves around the hillside about one and one half miles until it is just across from the Purtymun historic site, the last private land inside Sedona's boundary.  There it crosses a bridge over Oak Creek and climbs up the cliff on the north side to intersect Highway 89A just west of Midgley Bridge.
The pollution and environmental damage to the Oak Creek waterway would be massive.  Hundreds of thousands of cubic yards of rock must be blasted out of both sides to create the roadbed.  That blasting would rattle all the homes in the area and shake many Uptown businesses as well.  The bypass intersection with 89A above Sedona would result in significant disruptive cross traffic if the new route were to carry enough vehicles to make any difference and the construction scar would be an ugly welcome to Sedona for those entering town from the north.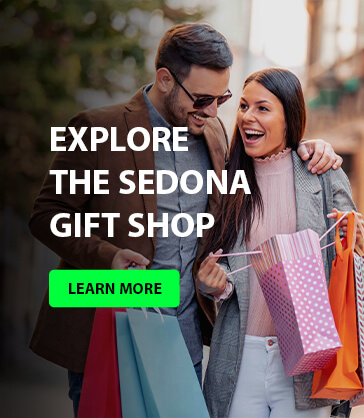 True, both roadbed cuts could be avoided by use of a monstrous freeway-like overpass/ bridge stretching about two miles from end to end.  Don't even think about the cost for something like that. 
And so another favorite traffic solution proposal will not see the light of day – and it should not! 
Neighborhood connectors:
For those unfamiliar with this "solution," it means widening existing city streets through neighborhoods – with a few takings of private property – to make some wider and faster roads.  The purpose is to save drivers from having to go out on 89A or 179 to reach a destination.  Connectors might also take a few cars off our main streets.  Unlike all the other proposals discussed above, much of the land needed would already be city street rights of way.  The issue of land ownership mostly disappears, except where the condemning of private homes and land was needed to complete a routing. 
Cost is always an issue but with the city wanting to make the added .5% sales tax permanent, the price tag could be slowly handled in time.  Convenience for some residents is the main benefit.  How many cars these routes might actually take off the main highways is questionable. 
The real fights will come from those who would see their neighborhood streets become larger, higher-speed roads, along with the loss of front yards (albeit some of that land may actually be city right of way) and a major change in neighborhood character.  Property values along these routes will also decline and neighborhood safety, especially for children, will be jeopardized.
In summary, for connector routes, the land is city-controlled, city funding could be made available in time, convenience will improve for local travel and some removal of cars from our highways may occur.  But the change to neighborhoods where connectors happen will be major. 
Neighborhood opposition and the NIMBY factor will hold these proposals at bay for years to come.
No roads to the future 

Failure of any of these "road" solutions to reach fruition over the past several decades is not from lack of leadership as some have suggested.  It is not from one group or vision overpowering another as others have implied.  It comes from people in various decision-making roles at city, state and federal levels evaluating the realities, costs and benefits and realizing that costs, in all their forms, are too high and any actual benefits that might result are not justifiable. 
The bridging, bypassing, widening, connecting and paving proposals are not solutions to Sedona's traffic future.  Building such additional infrastructure to handle more cars will only mean that even more traffic still will continue to overwhelm Sedona and irritate city residents. 
In this series so far we have looked only at the infrastructure-building proposals.  The glaring omission is a look at the use of transit to "solve" traffic problems.  In our next article we'll examine "The Fallacy of Transit."
(Over) Selling Sedona: Decision Points
How Do They Measure Up? Part 1 • Part 2
The Fallacy of Transit
Simple Solutions
Selling Sedona – One Year Later: Part 1 • Part 2 • Part 3
Selling Sedona, 2015: Part 1 • Part 2 • Part 3 • Part 4 • Part 5 • Epilogue