Sponsored by Pillsbury Wine Company and Fusti's Fine Fudge from the Verde Valley Olive Oil Traders
Cottonwood AZ (February 2, 2017) – Bresnan Unplugged brings an eclectic mix of originals, jazz & pop standards, "old-timey" blues, and folk-rock music to Old Town Center for the Arts, celebrating love and romance in the spirit of Valentines Day.
Dan Bresnan returns to Old Town Center for the Arts in Cottonwood, AZ after well-received sold-out performances from the Bresnan Unplugged Trio. On Saturday, February 11, 2017 at 7:00 P.M., this all-star ensemble will feature Dan Bresnan (acoustic archtop guitar/vocals) along with special guest artists Allen Ames (violin/acoustic guitar) and Felix Sainz, Jr. (acoustic bass).
Highlighted in this performance the trio will engage the audience in nostalgic music from The Great American Songbook, in the theme of love and romance to honor the upcoming Valentines Day. Some of the composers represented will be Cole Porter, Johnny Mercer, and Irving Berlin, as well as originals from leader, Dan Bresnan. The Bresnan Unplugged ensemble is excited to return to this theatre and will present an evening of sophisticated, heartfelt, fun music in a performance venue known for its warmth and historic charm.
Come and join in the fun! Tasting, rockin' in your seats, and an earful of tunes to take you down memory lane.
Music industry veterans have recently praised Dan and his new ensemble: "Dan Bresnan is an inspiration. His guitar style is pure feel and color. …" – Robin Dean Salmon (Sony Recording Artist); "Bresnan Unplugged is a refreshing ensemble that offers the listener pure song arrangements that appeal to any generation. …" – Helen Lewis Mastor (Veteran Recording Artist, Songwriter – Motown Records)
Dan Bresnan (acoustic guitar & vocals) is an international recording artist, guitarist, vocalist, songwriter, as well as a revered luthier (Bresnan Guitars). His well acclaimed Bresnan Blues Band's 2014 debut CD, "Party in My Backseat" has been in regular rotation on radio stations across Europe to rave reviews. Dan's performance and songwriting style is a fusion of folk rock, Americana, Roots, Blues, Classic Rock, influenced also by 40's and 50's pop standards. Dan is currently a member of A.S.C.A.P., the Guild of American Luthiers, and Chamber Music Sedona.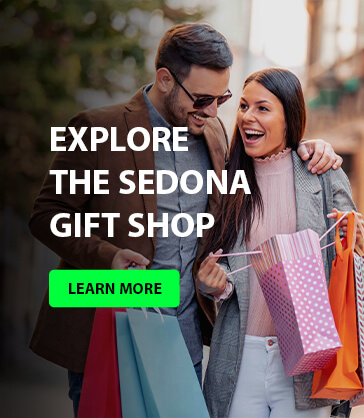 Allen Ames (violin & acoustic guitar) is a special guest artist on this performance, known for his recorded works with his own ensemble Lyra, William Eaton Ensemble, and Gypsy jazz groups around Arizona and the Phoenix area. He has played with orchestras and chamber ensembles including the Arizona Opera and Ballet Orchestras, Nouveau West Chamber Orchestra, the Phoenix String Quartet, and many others. He has twice performed in the Sedona Chamber Music Festival, and is a regular in the jazz scene in Phoenix. Allen has also appeared with Dave Brubeck in his Fiesta de la Posada Christmas Cantata.
Felix Sainz, Jr. (acoustic bass) also a special guest artist on this performance, is one of the most in-demand performance and session bassists in Arizona, who has over 35 years experience performing in jazz, latin, and pop ensembles around the state. Felix, a resident of Phoenix, AZ, is also a recording artist, vocalist, and classical guitarist with his own newly released album, "The Nearness of You." Felix can be heard regularly backing jazz greats in Phoenix, such as Beth Lederman, Diana Lee, Dennis Rowland, Carmela Ramirez, and regular appearances at the nationally famed premier jazz venue in Phoenix, The Nash.
This special Valentine's evening of music is sponsored by Pillsbury Wine Company and Verde Valley Olive Oil Traders. Guests will be treated to a pre-concert wine tasting from Pillsbury Wine Company and fudge prepared by the Verde Valley Olive Oil Traders. The Wine Spectator called Sam Pillsbury one of the Rising Stars of the Southwest, and Jancis Robinson in her new book "American Wine" wrote that he makes some of Arizona's finest wines. Vaerde Valley Olive Oil Traders known for their exceptional premium olive oils, truffle oil, and aged balsamic vinegars is also known for its Fusti's Fine Fudge. Mike Kilpatrick, owner of Verde Valley Olive Oil Traders and creator of Fusti's Fine Fudge, has been drawing high praise for his fresh fudge creations, drawing crowds from as far away as Phoenix. Both sponsors' companies are located in Old Town Cottonwood.
Invite a special friend for an evening of wine, sweets, and music at Old Town Center for the Arts!
Tickets for Bresnan Unplugged Valentine's Celebration are $18 in advance, $20 at the door, and $25 for priority seating. Tickets are available online at www.showtix4u.com, in Cottonwood at Desert Dancer and Mount Hope Natural Foods; and in Sedona at Local Juicery. Old Town Center for the Arts is located at 633 N. 5th Street (5th Street & Main) in Old Town Cottonwood. For more information please visit www.oldtowncenter.org or call Elena Bullard at 928.634.0940.