By Stephen DeVol
Sedona AZ (June 23, 2013) – In the age where corporations are usually the winner in any dispute, the Sedona City Council found in favor of The People in their June 19, 2013 Work Session. Smart Meters was the topic in question and the ability to Opt Out without penalty was the decision.
The council chambers were filled to capacity, with an overflow audience pushed out to the waiting room. Some familiar faces appeared in the crowd; however there were many new faces, too. One might say many "hippie" types showed, only older now. Of course, shirt and tie types were also on hand to hear the debate about so called Smart Meters. It was the classic Goliath versus David. Arizona Public Service (APS) now calls them "Automatic Meters". One might wonder why the name was changed when the rest of the world still calls them Smart Meters. It was the classic Goliath versus David.
A citizen group calling itself Sedona Smart Meter Awareness (SSMA) has been sharing their research on Smart Meters with city council for over a year. SSMA has discovered some potential health hazards, security weaknesses, privacy and safety issues which they say will affect the health, safety, security of Sedona's residents. SSMA also wanted the city to enforce the Environment Nuisances Ordinances (Chapter 13.35 of the Sedona City Ordinances against Smart Meter installation.
To the issue of customer benefits APS said customers could actively manage their usage and energy costs. For example, APS listed the benefits as a more flexible rate plan so customers could chose their billing dates, residential peak pricing (APS will have a different rate structure for different time of the day usage which will increase monthly costs, pre-payment options, and APS will now be able to interrupt (turn off your service remotely) more quickly. Councilor Ward asked "Conservation: Is there any evidence at all that having a smart meter with the ability to monitor usage actually makes any changes in people's behavior in their use of electricity?" APS response: "There's 2 ways to answer that question: one, for us, it helps us with planning, it historically, we had to look at our system and evaluate our needs based on estimate. So now we have real true information that helps us plan every day. As far as the customer's concerned, they have a lot more opportunity now because they can look at their usage…and I mentioned those stories earlier where customers could see their usage in a real time basis and get their own sense of …"
(Interrupt by Councilor Ward) "There really haven't been any studies that show people are more conservative…"
(Interrupt by Damon Gross) "Here's what I will tell you, I can tell you this because we have this technology or because we had a down turn in the economy, but, but, we have noticed that in recent years our peak demand, which is that, that, time during the summer, which is that usually occurs in July and August has been pretty level in recent years and we attribute that to growth that has slowed down, the economy turns…where people are paying an eye on that…but anecdotally, we believe this meter's tool is going to help." said Damon equivocally. (Definition of equivocally: to avoid committing oneself in what one says). So, reading between the lines to answer Councilor Ward's question, there have been no studies that show people's habits have changed with the installation of Smart Meters.
Dangers to health were dismissed as there are no peer reviews studies, except studies prepared by companies and medical people who have financial interests in Smart Meters.
APS gave assurances that all data transmitted is secure:
Security of data and systems has always been and will continue to be extremely important to APS
APS employs multiple layers of security to protect information and systems
APS has no visibility of the individual devices using the energy in the home
No personal information is carried over the meter network and data is encrypted while in transit
APS actively partners with its vendors and industry groups to continuously improve and innovate in the area of security technology
Microsoft stated on their own website: "There is no way to guarantee complete security on a wireless network". Quote from SSMA presentation.
APS position on Opting out on Smart Meter installation: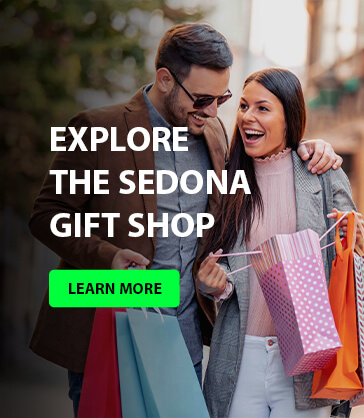 Honoring requests to not install new meter
March 22, 2013: Filed Non-Automated Meter Option w/ ACC
APS proposal:
$75 initial set-up fee
$30 monthly fee
Analog meter is the option to AMI¬
No timetable for ACC decision
ACC accepting additional information until June 28, 2013
On the meeting went for 3 and half hours, until the conclusion began to emerge: OPT OUT is bordering on extortion. Why would customers be charged for not having the smart meter? There is no benefit for the customer increase in service. There is no additional ¬¬cost to APS. It lays off hundreds of employees, saving millions. Those additional charges for electricity amount to a multimillion dollar windfall in rate increases that have not be requested or authorized by APS.
The council will draft a letter asking the ACC to allow Sedona residents to Opt Out with no charges.
If you would like to Opt Out from the APS Smart Meter installation do the following:
The Arizona Corporation Commission (ACC) needs to hear from as many people as possible as soon as possible. You can submit up to 1,000 words in your comment about any aspect of 'smart' meters to the ACC by going to the ACC website, www.azcc.gov, and clicking on the PUBIC COMMENT button in the lower left hand corner of the homepage.
Additionally, you can find email addresses for the individual commissioners at the "Contact Us" page on their website: www.azcc.gov./
People wishing to send a letter may send it to this address: Arizona Corporation Commission, Commissioners Wing, 1200 West Washington, Phoenix, AZ 85007-2996.