By [Concerned Sedona Resident]
(April 27, 2015)
This is the fifth and final article examining the selling of Sedona via public tax funding through the Sedona Chamber of Commerce.  Last week's focus examined the Chamber's violation of its non-profit status in contracting with the City of Sedona to provide specific services normally carried on by for-profit businesses.   This week's closing part brings issues of the first four parts together with additional questions surrounding the selling of Sedona.
Part 1 • Part 2 • Part 3 • Part 4 • Part 5 • Epilogue
Part 5
The past 4 weeks have looked at the business of selling Sedona to the world and the many issues surrounding it.  We began by documenting the 500 percent rise in public tax funding for Sedona Chamber of Commerce operations and tourism promotion over the past 20 years.  We explored the lack of a return to city residents for this "investment" of millions of dollars and showed this spending has resulted in financial loss to the city, increased congestion from misdirected promotions and an unsustainable use of city infrastructure and our surrounding natural landscape.  We looked at the discrimination against non Chamber-member businesses that also contribute to tourism promotion funding via their sales and bed tax revenues and that the level of discrimination is increasing.  And finally we exposed the Chamber's violations of its non-profit status by providing particular services to individuals and competing with for-profit businesses.
Now we bring "Selling Sedona" to closure with some final issues, observations and questions. 
The Chamber claims that no tax money is used for its staff salaries or operations and that all city funds go to tourism promotion.  This is simply an "accounting technicality" in the words of one city staff member.  As city funding has grown, the Chamber has pulled back it's own funds to use for hiring new staff, increasing salaries and improving facilities.  The process of substituting one funding source for another and claiming they are not connected is a financial manipulation as old as the accounting profession itself.  Without a huge helping of public tax money, the Chamber's staffing, operations and role in selling Sedona would be vastly different.   
Former Council member Mike Ward noted in one of his last meetings last fall that financing the Chamber's tourism promotion is a political decision not a business one.  It is a concession to a powerful political body that is granted a level of influence disproportionate to its size.  Ward summarized his analysis of the city funding Chamber marketing activities with the observation that: "We won't get our money back."  Mike Ward did not run for reelection and with that open opposition to the status quo he likely would have also been one of the Chamber's targets for defeat.  As a result, city residents lost an important voice and one that has gained significant insight about selling Sedona during his four years in office.
City funds for needed capital projects will dry up in the next two years and the city will become more stressed for money to maintain or upgrade facilities and infrastructure.  Evaluating costs and results of current tax money uses will have to become increasingly more real and honest.  Reallocating money from less productive uses will become more necessary.  These are the realities if our city government is to run in a businesslike way, avoid more political handouts and patronage and evade new taxes or tax increases.
Recognizing that most tourists coming to Sedona are attracted here by word of mouth, not high-priced advertising, would be a start in making better use of tourist promotion funds.  Acknowledging that the web is low cost and the second most used way visitors learn about Sedona could further free up limited city funds for benefits to residents.  And, accepting that the current four to six million dollars spent annually for advertising Sedona by local businesses has brought the city to the point of diminishing returns in spending more money to attract tourists is also good reason to reconsider the best uses of public tax money.
Resident's resentment of too many tourists has been growing for some time and is becoming more intense.  However, it has yet to manifest itself in any meaningful ways such as local elections or referenda.  All candidates supported by the Chamber of Commerce won office in the last city election.  Candidates who questioned Chamber statements regarding tax-funded tourism promotions were targeted for defeat by smear campaign or financial backing of opponents.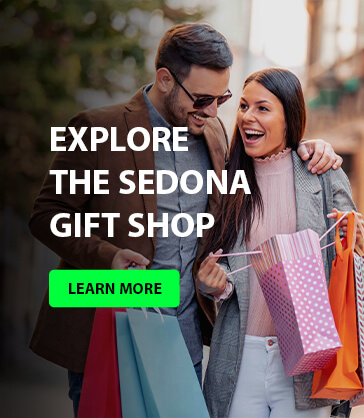 At a recent presentation to the City Council, Chamber CEO Jennifer Wesselhoff speculated that the Chamber and its marketing activities account for 75 percent of the city's revenue.  Such self-serving statements are characteristic of numerous other unsubstantiated numbers put out in an effort to sway Council members, city staff and residents to the Chamber's point of view.
Residents now pay more than visitors to support our city says Ron Budnick, former City Council candidate and member of the city's discontinued Budget Advisory Committee.  He has documented that city residents, not tourists, supply the majority of funding for city operations through a combination of sale tax, various fees and money from residents coming back via the state shared revenue process.  Budnick's research, based on his significant experience with city revenues and analyzing city resources and is far more reliable than Chamber speculations.
Regardless of the amount of tax dollars tourists do or do not leave behind, Sedona residents do gain something from their presence.  Sedona does not have a city income tax or property tax because of the sales and bed taxes paid by tourists.   We also have better restaurants, arts and entertainments than might otherwise be available in a city of this size.
But tourists are not free.  They come with many costs.  Some costs are financial and some are simply the aggravations of having them around.  Sedona pays for a larger sewer system and police force than would be the case without millions of tourists to take care of each year.  We pay more for roads, other infrastructure and city staff than we would otherwise.  We also put up with traffic congestion, abused trails, toilet paper jungles at trailheads and jammed parking areas to name a few of the non-financial costs.
In the business of selling Sedona to the tourism world, however, a fundamental question must be: "When is enough enough?"  When do increasing city costs and congestion hassels outweigh more tax revenue?  When does economic greed encounter the reality that Sedona is a finite size and can only support so much visitor use without decreasing resident's quality of life?  And, when will a focus on holding visitor numbers to an optimal and sustainable level rise above efforts to cram more and more into every possible space?
Ultimately, all who live here should be asking, "In selling our city, are we also selling away our soul?"  Are we selling away our small town character and our way of life?  Are we exploiting and trashing the amazing natural world around us and degrading many local amenities that brought most of us here in the first place just for a lower local tax rate?  Are we doing this as a conscious choice or are too many of us just turning our collective backs and letting it happen?
Each of us will have to answer these questions at a personal level and take whatever action we choose based on the level of concern and importance they hold in our lives as we look to the future of selling Sedona.  
(Over) Selling Sedona: Decision Points
How Do They Measure Up? Part 1 • Part 2
The Fallacy of Transit
Simple Solutions
Selling Sedona – One Year Later: Part 1 • Part 2 • Part 3
Selling Sedona, 2015: Part 1 • Part 2 • Part 3 • Part 4 • Part 5 • Epilogue