By [Concerned Sedona Resident]

(April 13, 2015)
This is the third in a series of articles examining the use of public dollars to promote tourism in Sedona.  Last week's focus examined the return Sedona residents are getting for their money.  This week will look issues related to city funding of the Chamber's Uptown visitor center.
Part 1 • Part 2 • Part 3 • Part 4 • Part 5 • Epilogue
Part 3
Most tourist towns operate a city visitor's center to provide information about where to go and what to see.  Sedona is a notable exception in having "outsourced" this role to the Chamber of Commerce.  The city provides $325,000 annually which amounts to 70% of the center's operating costs.  This facility functions "in lieu" of the city running it's own.  Just like other funding provided to the Chamber, it all seemed like a good idea 20 years ago. That was before discrimination and center mismanagement became issues.
Discrimination between businesses that are Chamber of Commerce members and those that are not has been ongoing since city funding began 20 years ago.  It has increased proportionally over the years as the percentage of Sedona businesses that belong to the Chamber has dropped steadily.  Most businesses in Sedona pay some part of the tax money used to operate the center.  This creates an obligation to insure that all tax-paying businesses are represented fairly.  Such is not the case.  Only Chamber-member businesses are benefitted by the center.  Visitors are directed only to those businesses, including ones in neighboring cities like Cottonwood and Flagstaff (who do not pay our city taxes and thus don't fund the center) while local businesses that are not Chamber members (but who do pay Sedona taxes) are ignored. 
Discriminatory use of public tax money by a special interest organization to the exclusive benefit of its members is unfair if not illegal.  Referring visitors to businesses outside Sedona while ignoring similar ones within the city costs the city tax dollars and compounds the unfairness.  Sedona City Council members are well aware of the problem but have, to date, made no serious efforts to correct it due to Chamber political pressure.  The Chamber has also resisted city staff urgings to correct this situation.  Former Councilor Barbara Litrell pressed Chamber CEO Jennifer Wesselhoff on the issue at a City Council meeting on October 28, 2014. Wesselhoff strongly opposed providing equal visitor center support to all local business claiming it would be "too much work."  Litrell did not follow up.
If the city were using the same tax money to operate a visitor center, as other tourism-focused Arizona cities do, it would be prohibited from discriminating against any tax-paying, city-based businesses.  Requiring city businesses to become a member of a special interest non-profit organization in order to gain equal benefits would be unthinkable.
Actually much of the same issue applies to the Chamber's city-financed destination marketing activities.  Articles, advertising, publications and other promotions, paid for with public money derived from Sedona businesses, list only those that are Chamber members.  Chamber web sites, created and maintained with public tax funding, also reference only Chamber-members.  Businesses located outside the city get a major advertising windfall paid for by those located within the city because the Chamber is a regional organization and membership is not confined to Sedona city limits.  It's a play-without-pay subsidy in terms of city tax funding.  Outside businesses get an additional competitive edge by not having to include city sales or bed tax in their pricing.
The current city contract with the Chamber seeks to address this issue by requiring the Chamber to "establish a membership fee structure that assesses every Tourism Bureau member outside of the city limits at a higher rate than in-city members."  It further requires that "members outside the city limits pay increased fees for leads generated by the (Chamber)" and that the Chamber come back to the Council "with the new fee structure and implementation timeline for the new fees by Nov 15, 2014." 
Chamber representatives appeared before the Council on October 28, 2014 with only vague descriptions of plans to revise Chamber membership fees.  No further dates or timelines were set for completion of that requirement or for Council review of the results.  Meanwhile, Chamber members outside the city are charged a mere $50 annually for the $1.3 million advertising benefit they get from public funds used to sell Sedona.  Lodging members are charged $14 per room to belong to a specific "leads" service that may amount to upwards of $3,000 in fees annually for some hotels.
Whether under this old fee structure or some new one, nothing in the city contract directs this extra fee money back to reimburse the city or requires its use in tourism promotion.  Essentially the Chamber is free to use this extra money leveraged as a result of tax-funded promotions for any Chamber purpose it chooses including increasing salaries, hiring new staff and upgrading its offices and facilities.  Again, public tax money is being used to benefit for a private organization without any apparent concern from city staff or City Council.
The Chamber provided no information on the basis used to calculate fairness of outside-the-city charges and none of the Council members asked that obvious question.  Former Council member Mike Ward did express concern that the $50 was "way too little" for the benefit received but gave up pursuing the issue indicating that he felt none of the other Council members cared anyway.
Disparity of numbers between businesses that are Chamber members and those that are not is very large.  The City licenses over 2,200 businesses in Sedona.  With exception of a relatively small number that are exempt, all businesses located in the city limits pay taxes into the city's General Fund used to finance Chamber visitor center operations.  However, fewer than 300 businesses physically located in the Sedona city limits are Chamber members.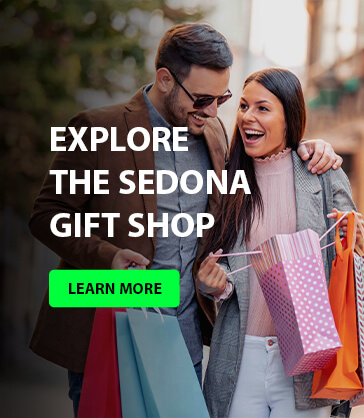 The Chamber regularly represents itself to the City Council and others as having "over one thousand" members.  This exaggeration has gone on for years and comes from two major deceptive practices.  First, the Chamber often lists the same business simultaneously in a number of different business categories.  By adding up all the category totals and ignoring the duplication, they arrive at a "membership" figure.  The second source of inflated numbers comes from including all members that have a Sedona area or Sedona post office zip code, even though a number of them are actually located outside city limits.  While a business may pay a fee for being listed in multiple categories in Chamber promotional materials, in reality it is still just one business.  Only one of every 6 businesses physically located in Sedona belong to the Chamber of Commerce. 
Exaggerated membership numbers are not the only inflated Chamber figures put out in the process of selling Sedona and securing public tax funding.  The number of visitors served in the Uptown visitor center also gets a generous boost.  Tourists using the Center are recorded automatically by counters on both doors, resulting in visitors (and staff) being tabulated going both ways.  Workers at the center are urged to "keep the number up," by the Chamber main office.  This is apparently a consistent practice of enhancing already inflated figures.  Recently, when the automatic door counters broke down, center workers were required to manually count visitors.  Counts dropped to barely one third of the usual numbers being reported. 
At "busy" times around holidays and school breaks, the center often reports "1,000 visitor days."  Handling that many people would require each of the volunteers working the visitor service counter to assist almost 40 people per hour.  This is a near impossibility given the usual length of time required to meet the needs of the average visitor.  It is also a near physical impossibility to simply move 1,000 people through the center in a 9 hour work day, casting further doubt on Chamber-provided visitor numbers.   
The visitor center is operated with a mixture of paid staff and volunteers.  There are four paid employees, at least two of whom are physically at the center at all times.  In addition, there are usually three volunteers who do virtually all of the visitor information services.  Paid staff are the only ones allowed to handle money for things like Red Rock Passes and other products.  They do not help at the service counter.  Investigations reveal that these paid staff spend large amounts of time with virtually nothing to do except play games on their cell phones.  The employees also wonder outdoors and back in regularly, artificially raising the "visitor" count.
One would expect center employees to be Sedona residents since the city pays for most of visitor center operations.  Again that is not the case.  Paid staff are hired from as far away as Flagstaff – as though there were no Sedona residents who would welcome the job.  The city turns a blind eye to this issue as well. 
In addition, while the City funds 70% of center operations, hardly anyone knows it.  The sign on the Center says "Sedona Chamber of Commerce Visitor Information."  The city gets no credit for paying a major chunk of the bill.  Most volunteers working at the center are unaware of the city's funding role.  It is never mentioned in their training and kept quietly hidden during their service.
Discrimination against most taxpaying Sedona businesses and mismanagement of the center via overstaffing with paid employees, criticizing volunteers who refer a visitor to a local business that is not a Chamber member and regular inflation of visitor numbers (to make it look like the city is getting more for its money) have been the norm for some time.  Few Council members or city staff ever venture near the center to find out how it is being operated and what the city is really getting for its $325,000 in public money.  Out of sight, out of mind.
Next week:  Part 4   Is city funding of the Chamber of Commerce legal?
(Over) Selling Sedona: Decision Points
How Do They Measure Up? Part 1 • Part 2
The Fallacy of Transit
Simple Solutions
Selling Sedona – One Year Later: Part 1 • Part 2 • Part 3
Selling Sedona, 2015: Part 1 • Part 2 • Part 3 • Part 4 • Part 5 • Epilogue