By [Concerned Sedona Resident]
(April 11, 2016)
A year ago, Sedona.biz courageously published a series of articles examining the selling of Sedona to the tourism world and the City's funding of the Sedona Chamber of Commerce to do that.  This three-part series looks back at the past year and what has – and has not – changed since "Selling Sedona" was first published.  It examines new data about the results of expanded tourism marketing and a diminishing quality of life in Sedona for both residents and tourists alike.  And, it looks forward to explore Sedona's future and the consequences of having more tourists than city infrastructure and the local environment can sustain.
Part 1
Fundamentally, little has changed in the City's approach to tourism marketing over the past year.  The Chamber's exaggerated numbers and inflated tourist spending "estimates" continue.  So do the tainted surveys, illegal Chamber behavior, promotional targeting of day-tripper traffic (who spend little or nothing), spurious return-on-investment calculations, discrimination against non-chamber member businesses and the City Council's blind eye to all of this.  Resident's resentment of too many tourists also continues to grow as the quality of life for those who live here declines from tourist overrun.  And finally, data continues to verify that residents, not tourists, are the ones who pay the most to fund City services.
For more background information on inflated tourist figures and overstated tourism advertising results see Parts 2 and 3 of the original Selling Sedona series at: http://box5406.temp.domains/~pdxoggmy//editorial-and-opinion/selling-sedona.   More information on the Chamber's continuing violation of their non-profit 501 (c) (6) status is found in Part 4 of that series. 
Something that has changed over the past year is the 14% increase in city tax funding of the Chamber this fiscal year with a growth from $1.3 million last year to nearly $1.5 million in the current fiscal year.  That increase was based on a similar percentage increase in bed tax revenues in the previous year.  A 14% increase is more than double any funding jump provided to any other city-supported organization that serves Sedona residents such as the Sedona Public Library, Adult Community Center and the Humane Society shelter. 
But, the really important change from last year is an ability, for the first time ever, to accurately evaluate the real impact of tourism destination marketing in terms of overall sales/bed tax returns to city coffers.  This question has plagued the city since it began funding the Chamber of Commerce over two decades ago.  This is the first opportunity the city has ever had to accurately address the question of, "Will a major increase in tourism promotion funding result in at least the same increase in sales and bed tax revenue (so the city at least breaks even)?" 
The bottom line answer is no!  The city actually lost the $.5 million it spent on increased tourism marketing (A tripling of the previous year's outlay.) and came up an additional $1 million short in total revenue compared to fiscal year 2014.  That's a whopping $1.5 million loss to city coffers in the end.
Here's how it happened.  First, there was actually $1.9 million more in total bed and sales tax revenues collected in fiscal year 2015 over FY 2014 before the increased promotional spending began.  That's just over a 13% jump in actual tax dollars collected.  At first glance, one might think, "Wow, spend $.5 million and get $1.9 million back.  Sounds like a great success!"  And, of course, the Chamber wants you to look no further and believe just that!  They take credit for ALL the increase and want you to think that it ALL resulted from their great tourism marketing program.
But, not so fast!  There's way more to evaluating whether city residents got their money's worth than just total numbers.  When one makes the necessary adjustments for impacts of unrelated outside factors a totally different image emerges; specifically, a more accurate set of tax revenue numbers.
First, the city breaks sales tax revenues into seven categories: retail, restaurants and bars, hotel/motel, construction, utilities, leasing and amusements/other services.  City staff calculates that 41% of the revenue from all seven categories combined comes from residents, not tourists.  So that factor has to be deducted from the 13% increase in sales/bed taxes for 2015 to the actual amount coming from increased tourism promotion.
Next are the impacts of outside economic factors.  Last year, with a stabilizing economy, decent weather, declining gas prices and a pent up desire to get out and travel after a long financial recovery, people headed off in droves on trips they had postponed for years.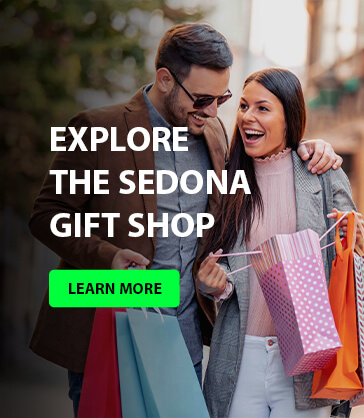 The Grand Canyon, Sedona's companion destination, for example, experienced a 25 percent increase in visitors last year – it's largest tourism numbers ever.  This happened without any additional push in travel promotion by the "Canyon."  Other tourist destinations in the western US also experienced in excess of ten percent increases in tourism with no surge in marketing effort.  Sedona was the beneficiary of that travel wave as well, a wave that rolled in completely independent of Sedona's new tourism marketing effort.
Discounting Sedona's tourism tax revenues by even a very conservative one-third of the increase the Grand Canyon experienced, in addition to the discount for spending by local residents, completely wipes out the 13% of sales/bed tax increase in fiscal year 2015 and a lot more.
Another deduction must also be made to 2015 tax revenues to account for the increase in bed tax rate that took place in the middle of fiscal year 2014.  2015 was the first full year that increase was in place.  (It had been effective for only half of fiscal year 2014.)  That factor drops more revenue off what can be credited to tourism marketing.
Finally, total bed tax from the Hotel/Motel category did increase last year, but not all of it because more tourists were attracted by more advertising.  Sedona room rates were increased by 9% over that time.  The impact of raised room rates also has to be deducted when evaluating results from the tourism marketing surge.  That impact pushes the real revenue outcome from increased marketing even deeper into negative numbers.
The end result, when one gets down to the bottom line, is a failure of the big marketing surge to even pay for itself, let alone generate any additional new tax revenues.  Independent factors over which the City and the Chamber have no control are what really governed changes in tourism tax revenues in fiscal year 2015.  Increased tourism advertising had nothing to do with the sales/bed tax increase seen in 2015. 
Without the financial boost of outside independent factors like declining gas prices and pent up public travel desires temporarily inflating the revenue totals, Sedona's tourism tax dollars would have declined in fiscal year 2015 despite a major advertising push.  This is a powerful warning that all is not well in Sedonaville.  It suggests that the peak of what can be squeezed from tourists has already been reached and exceeded.  Like a rocket that burns out it's fuel but temporarily continues an upwards trajectory before gravity ultimately pulls it downward, Sedona's tourism economy may temporarily continue an upward trajectory as well, masking reality and blinding many to what must ultimately follow.
Next week:  Sedona evolves from destination economy to day-tripper economy.
(Over) Selling Sedona: Decision Points
How Do They Measure Up? Part 1 • Part 2
The Fallacy of Transit
Simple Solutions
Selling Sedona – One Year Later: Part 1 • Part 2 • Part 3
Selling Sedona, 2015: Part 1 • Part 2 • Part 3 • Part 4 • Part 5 • Epilogue