By [Concerned Sedona Resident]
(April 25, 2016)
Last week we examined the day-tripper tourist flood that is diminishing the quality of life and experience for both residents and tourists alike.  This third part looks ahead to explore consequences of having more tourists than city infrastructure and the local environment can sustain, more than Sedona residents will tolerate and examines the question of whether Sedona's tourism economy has become an unsustainable bubble.
Part 3
We begin with one of the questions we left you with last week:  What return are we actually getting for our tax-funded advertising and how many tourists really needed to subsidize our city operations?
Kegn Moorcroft, Chamber of Commerce public relations manager, in an article in the Red Rock News last February, reported on a Chamber-funded "analysis" by Yavapai College Regional Economic Development Center of the city's $1 million expenditure in 2015 for tourism marketing.  In quoting the Center's report, Moorcroft states that every $1 spent by the city for tourism advertising resulted in $39.65 in direct tourist spending.  Like the false $1.9 million increase in sales and bed tax for a city expenditure of $.5 million discussed in Part 1, this figure sounds impressive also.  Impressive, that is, until one looks just below the surface.  Then everything changes. 
The basic problem with the Center's report is the age-old adage of "garbage in equals garbage out."  The "garbage in" part begins with the Chamber's long history of exaggerated numbers and inflated data.  For example, the Chamber claims tourism generates over $400 million in annual expenditures in Sedona.  City data shows that number is well under $300 million – actually closer to $270 million last year.  That's still a lot of money, but the Chamber figures are nearly 50% overstatement of the truth.  The Chamber also likes to tell us that tourism accounts for 65% of the city's general fund budget.  City data shows it just over 50% of general fund budget and barely over 20% of the city's total budget for 2015.  Use of these and other inflated numbers along with the Center's failure to account for things like the outside economic factors noted in Part 1, rising room rates and spending by local residents results in the "garbage out" report.  And remember, the Chamber paid the Center to produce the report, not an independent third party.  And so the garbage numbers go in and come out. 
But, let us just suppose for a moment that $1 million in public tax money spent on tourist advertising actually did stimulate people to come to Sedona and spend almost $40 million.  What would that mean to Sedona residents?  With a 3% sales tax, it takes over $30 million in tourist expenditures to just replace that $1 million of public tax money spent on advertising.  The other $10 million in tourist spending would produce about $300,000 in additional tax revenue.  So residents would give up one million dollars that could have been used on city benefits and tolerate the tourist-caused problems outlined in Parts 1 and 2 just to gain an amount equal to about half of 1% of the city's overall budget.  It's not surprising that more and more residents are asking if the extra tourist-caused congestion, traffic, crowded facilities and environmental degradation is really worth it. 
City data shows that last year, about $457 million total was spent in Sedona for goods and services in all seven tax-classification categories.  Remember, only $270 million of that was spent by tourists.  If the 1:40 ratio of advertising to tourist spending were actually true, it would mean that other advertisers would have to be spending over $5.5 million in selling Sedona, in addition to the city.  At a 1:40 ratio, Sedona's tourism industry would be falling all over itself to put every possible dollar into advertising, which, of course, they are not.  Why?  Because they also know those numbers are highly inflated and they, like the city, will never get their money back.  It's no surprise the aggressive support of city-funded tourism promotion by the tourist industry continues.
There is no doubt Sedona's tourism industry does gain something from the city-paid advertising.  How could it not?  It's no cost to them.  It's free and pure profit for them at any level of return.  Sedona residents are the ones that come up short.  Residents give up city services and programs to increase profits for a small percentage of local businesses.  Chamber CEO Jennifer Wesselhoff was recently overheard at an event defending criticism of the Chamber for creating the traffic mess with the comment that there would be the same amount of traffic whether the Chamber advertised or not!  How interesting – and revealing!
Ultimately it is a clash of values between those who see Sedona primarily as a place to exploit for personal gain and those who cherish it for its special qualities.  The Chamber has lost touch with the value system of most residents when it comes to what matters in Sedona.  Their push for more and more tourists and the trumpeting of larger and larger numbers as their yardstick of success clearly reveals that disconnect.   A rising tourism count may once have been a celebrated number.  That's no longer the case.
In a letter to the editor of the Red Rock News last fall, local resident Rune Carlson noted that for those who see tourists as dollar signs, there will never be enough.  Carlson observed that if the Chamber could double the current number of tourists, it would still not be enough.  They would be seeking ways to double that again and then again.   In the words of famous naturalist John Muir, speaking about the commercialization of national parks, "Nothing dollarable is safe." 
And so to the questions:  "Is Sedona's tourism a bubble economy?
First, what constitutes a bubble and how do we know when we're seeing one?  The single best descriptive word is "unsustainable."   Most everyone seems to accept that the housing market of early 2008 was a bubble that burst later that year.  Many did not see it coming until it was too late, despite sophisticated analytical technology.   So what are the signs that Sedona tourism is a bubble?   Who will recognize it and who will deny it before the tourism rocket begins to free fall?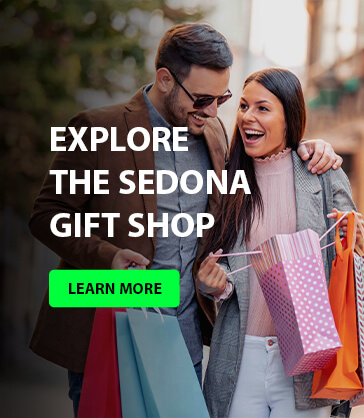 First, who believes that the current level of tourist traffic and traffic-generated problems in Sedona are sustainable and acceptable?  Stories continue to grow of tourists who purchase a Red Rock Pass, only to return a few hours later wanting their money back because they could not find a place to park at any of the trailheads they visited.  These people won't come back.  Long waits in stalled traffic just to get into town have become commonplace.  Solutions escape us and have for a decade.   Those who sit and wait have limited patience and abundant options for future destinations.
If real solutions to handling more and more traffic existed, they would have been applied long ago.  Will people continue to come to Sedona or return under these conditions?  This is really a tourist problem, not a traffic problem.  Tourists shy away from problem areas.  There are plenty of other places to go.  Expecting people to put up with the whole tourist/traffic situation in Sedona is not a sustainable approach. 
As detailed in Part 1 of this series, tourism revenue actually fell last year despite a big push in tourism marketing.  Masked by temporary outside influences, the base of tourist tax dollars (those who come to stay a few days) is already appears to have reached the peak and the bottom beginning to drop out of that formerly sustaining base.  Only the masses of day-trippers continue to bolster tax totals.  This drive-by economy is also unsustainable.  It too will succumb as the difficulties of just driving through to see the red rocks will become just too much aggravation.
Bubbles always collapse.  Sometimes they burst suddenly.  Sometimes they deflate slowly over time.  But they always collapse.  That's the critical message. 
So how does the Sedona bubble end?  It's essential to understand it will ultimately collapse back to some lower sustainable level.  Our bubble does not end because we somehow made the current high level of tourist use sustainable.  The problems we face cannot be "solved" at the current tourist use levels. 
There will be no giant parking lots at each end of town with flocks of shuttle busses hauling tourists around.  There will be no forcing of highways through neighborhoods as the Red Rock News proposes.  There will be no paving of Schnebly Hill Road as some have proposed without understanding the legal, financial and practical infeasibility of such.  There will not be giant over/under passes in uptown, no an "alternate" route for locals only or major enlargement of parking spaces at major trailheads.  All the "whys" these naively-proposed solutions cannot and will not happen are subjects for future articles.  For now, we must understand they will not happen.
We must finally grasp the reality that solutions to Sedona's tourist problems lie in first facing the fact that Sedona's infrastructure and environment simply cannot sustain the current level, let alone higher ones.  It's like an addict finally acknowledging that they are addicted.  Sedona needs it's own 12 step program for tourism addiction.  Until we do this, nothing will change.  We must stop spending a million dollars of tax money annually to advertise for people to come here and destroy much of what brought them, and many of us, here to begin with.  More parking areas and more roads and more busses and wider trails will not happen nor would they solve the problems if they did.  They would only lead to more damage and destruction and further lower the level at which tourism can be sustained.  
We must turn that annual million dollars of advertising into a million dollars of annual repair of trails and trailheads and existing roads and management of tourism at a sustainable level, not into attracting more.  Sedona has been discovered and tourists will come, as Chamber CEO Wesselhoff said, …"whether we advertise or not." 
Yes, Sedona is a tourist town but it is becoming less so in terms of our reliance on them to finance the city.  It is also becoming less so in terms of it's attractiveness to visitors.  Sedona's tourism bubble is showing signs of deflating.  It's time to focus on how to achieve a soft landing at a sustainable level, rather than a crash. 
(Over) Selling Sedona: Decision Points
How Do They Measure Up? Part 1 • Part 2
The Fallacy of Transit
Simple Solutions
Selling Sedona – One Year Later: Part 1 • Part 2 • Part 3
Selling Sedona, 2015: Part 1 • Part 2 • Part 3 • Part 4 • Part 5 • Epilogue