Part 1 • Part 2 • Part 3 • Part 4 • Part 5 • Epilogue
By [Concerned Sedona Resident]

(April 27, 2015)
The Chamber of Commerce has made no official effort to refute or counter the facts presented here, perhaps because they ARE facts and are not refutable.  The Chamber has not responded to the analysis of these facts either, perhaps because they believe they control the City Council and there is no need to bother.  That approach will continue until Sedona residents rise up and finally say enough is enough.
We have provided you with researched and documented information on the activities and impacts of selling Sedona to the tourism world.  Whether any change comes of it is up to you, the community.  We have purposely omitted our identity in a conscious effort to put the focus to the issues rather than on attacking the authors as at least one vocal Chamber leader is prone to do.  For some that has been just fine, for others, not so much. 
Our research and facts speak for themselves.  Those who may doubt us can look up the same sources we did and rediscover the same facts for themselves.  Some may also read the same facts and draw different conclusions.  That is always a possibility. 
Perhaps not enough people care or care enough to pursue the information presented here.  Perhaps some do not think this has any bearing on their daily lives.  But, if you have a street that needs repair, a sidewalk that needs built, drainage that needs fixed or a city facility you use that is not up to par, you ARE impacted by this expenditure of over a million dollars of public tax money each year.  If you are tired of the traffic, dismayed by the degrading of our local trailheads and trails, dislike the loss of access to local facilities and lament the decline of our small town character you ARE part of this issue.
Given time, the issue may resolve itself, but not in a good way.  Word of mouth brings over 75% of the tourists to Sedona and word of mouth will also send them away.   When visitors tell others about the congestion, crowding, degradation and tourism grubbiness that Sedona is becoming, no amount of expensive advertising will bring them back.  Reports from both visitor's centers are showing increasing numbers of tourists saying essentially, "This is not the Sedona that was advertised."  "This is not a place of relaxation, serenity and spirituality I was lead to believe it was."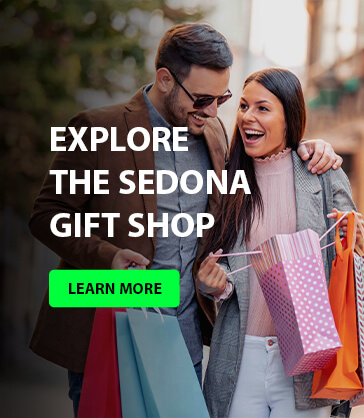 Sedona has clearly reached beyond the sustainable level of tourism our city and surrounding area can accommodate.  Whether those who see only profit and maximal exploitation in Sedona will wake up to that fact before the golden goose is irreparably cooked is the question.
We have begun what we believe is an important community discussion.  Now, who will step up and who will lead? 
We thank Sedona.biz and owner Steve DeVol for having the courage to publish our research and .biz readers for their willingness to discuss, question and comment.
"To make a difference you don't have to be rich, brilliant, beautiful or powerful.  You just have to care and be there." 
(Over) Selling Sedona: Decision Points
How Do They Measure Up? Part 1 • Part 2
The Fallacy of Transit
Simple Solutions
Selling Sedona – One Year Later: Part 1 • Part 2 • Part 3
Selling Sedona, 2015: Part 1 • Part 2 • Part 3 • Part 4 • Part 5 • Epilogue