By Robert Adams
Sedona AZ (November 5, 2016) – Many Sedona citizens are becoming increasingly alarmed by the recent onslaught of all terrain vehicles (ATV's) accessing the National Forest through their residential neighborhoods. Impacts include noise levels well beyond those allowed by city code, speeding and reckless driving.  Residents of several neighborhoods that provide direct access to the National Forest have joined together to urge the city to prohibit ATVs from using city streets in residential areas. "It is like living next to a race track", says Eric Shrode, president of the Broken Arrow Civic Improvement Association.
In the last several years, companies that offer rentals of ATVs have proliferated in Sedona. There are more than 3000 miles of Coconino National Forest four-wheel drive motorized recreational roads available in the Sedona area. The three residential communities of Broken Arrow, Soldiers Pass and Dry Creek bear the burden of the ATV traffic that accesses the forest. "There needs to be a balance of accommodating the people that visit Sedona and how they impact the quality of our citizen's lives", continues Shrode. "The increased traffic, noise and safety concerns about ATV's on city streets needs to be addressed by our city government".
SAFETY
An overwhelming number of ATV safety experts, organizations and manufactures warn that ATV vehicles are not safe to be driven on paved public streets.  The Consumer Foundation of America states "ATV's are not designed to be operated on public roads. The high center of gravity, the narrow wheelbase and low pressure tires are a major safety concern on paved roads".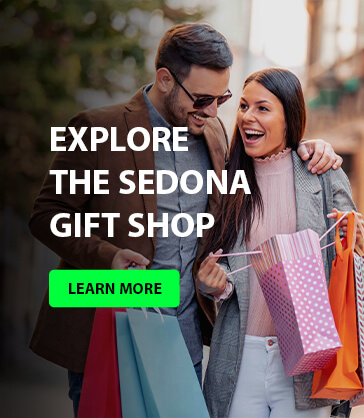 NOISE
With increased ATV traffic comes increased noise. Many of the ATV rental companies in Sedona are offering larger and more powerful machines to their clientele. Some of these vehicles have 75 horsepower engines that can approach 100 db sound levels at high rpm. Oftentimes, multiple vehicles are converging on the forest at the same time, increasing the overall sound levels.
OVERSIGHT AND MANAGEMENT
At the present time, there is only one ATV rental company that provides oversight and management of their vehicles while they are on the road. Most vehicles are released to drivers that may have little or no experience at operating these powerful and dangerous machines. In a majority of cases, there is no company representative that oversees speeding, reckless driving, use of alcohol or noise control while these vehicles are being operated.
The residents of the Broken Arrow, Soldiers Pass and Dry Creek neighborhoods have created a petition that urges the City of Sedona to prohibit ATVs from utilizing city owned streets in residential neighborhoods. Arizona State law allows for cities to restrict the operation of these types of vehicles within city boundaries. We urge you to join us in our efforts to preserve and protect the sanctity of our neighborhoods by visiting our informative and educational webpage at peacefulsedona.com and click on our petition at change.org