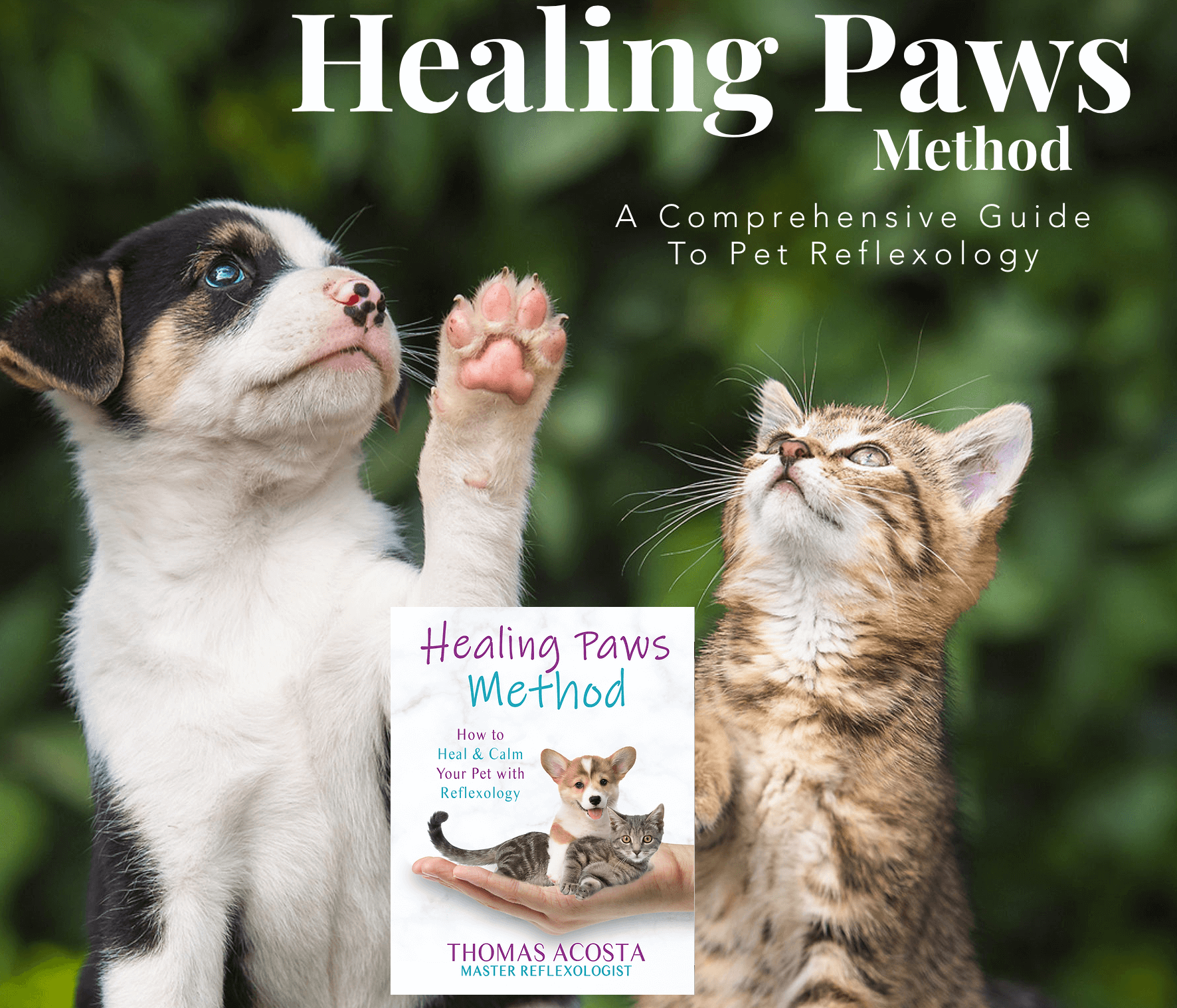 This is the tenth in a series of articles on this topic over the past 2 years.  Interested readers can access the compete set of previous articles in the Sedona.biz archives at: https://sedona.biz//editorial-and-opinion/opinion-selling-sedona-epilogue,  and, https://sedona.biz//editorial-and-opinion/opinion-selling-sedona-one-year-later

By [Concerned Sedona Resident]
(March 30, 2017)
Smoke rolls out of smokestacks and liquid outfalls flow into waterways around us every day.  In the name of jobs, profits and "progress," some turn their backs and pretend it's not really there or it doesn't really matter.  For them, it all equates to money. 
The tide of tourist pollution rolls into Sedona each day as well.  It floods the city with traffic, overloads trails, trailheads and parking areas, strains city facilities and generally reduces resident's quality if life.  Some members of our community also choose to ignore its impacts and pretend it's really not a problem.  Some actually see it as a great boon to the city.  To them as well, it all just equates to money. 
The current city traffic study is verifying previous data gathered at both the Chamber of Commerce visitor center in Uptown and the Forest Service center south of the Village of Oak Creek.  Specifically, Sedona has been oversold to the world using city tax money that mostly belongs to Sedona residents.  The visitor center data cost the city nothing.  The traffic study is costing city taxpayers $250,000.
The tourist traffic problem is getting worse every year.  The traffic study reveals an average of over 40,000 people are in Sedona every day.  Two-thirds of them are tourists.  They outnumber residents by three to one.  Four of every five cars on our roads on weekends are tourists.  However, half of the tourists stopping in Oak Creek Canyon never stop in Sedona.  They just drive through.  These drive-by visitors appear at the Chamber and Forest Service visitor centers with one primary question: "What can I see in a couple of hours that won't cost anything?"
Chamber of Commerce Director of Marketing, Michelle Conway, writing in an article in the Red Rock News last December, repeated the well-worn mantra that the Chamber, "believes in quality over quantity" and that, " It's never been about bringing large masses here…"  Conway goes on to claim the Chamber only "targets" certain higher income economic groups and "only during low tourism periods."    
What the Chamber actually does in overselling Sedona speaks so loudly it's impossible to hear Conway's claims to the contrary.  Chamber-placed billboards on I-40 "target" anyone who drives a car on the freeway.  Banners in the Phoenix airport "target" anyone who travels by plane.  Ads at the airport luggage carousels "target" everyone who happens to check luggage.  Ads placed in the Phoenix-based Arizona Republic newspaper "target" anyone who can read at the 5th grade level.  Meanwhile that same paper warns readers to avoid Sedona, especially on weekends, because of the well-known traffic mess. 
These examples are not exactly the focused marketing strategy Conway claims! 
The Chamber does "target" what they theorize is a higher socioeconomic level of traveler by pushing huge quantities of their signature publication "Experience Sedona" at Scottsdale hotels through their concierges.  Perhaps it's the right "target," but it's the wrong time to reach them.  By the time Scottsdale-based travelers reach that destination they already have their lodging reserved, tickets purchased, transportation arranged and activities selected.  Seldom do those travelers modify their planned schedules to include Sedona as more than an impromptu day trip.  As for luring someone here for more than just a quick look, it's way too late.  Most of this effort and expense achieves little more than drive-by-and-spend-little day travelers that make up 40% of Sedona's total traffic volume. 
A person who often speaks for the Chamber acknowledges that the strategy of all this promotional effort really is to bring in the masses.  The belief is that if the masses will just drive through Sedona, they will be so taken by the city they will come back and stay and spend.  After sitting in stalled traffic for an hour or more trying to get into town, there is little chance that return trip is going to happen!   
There's an old adage that says, "An ounce of prevention is worth a pound of cure."  The city is handing out well over a million tax dollars annually to create the tourist traffic problem.  Then they are spending $250,000 of your Sedona tax money on a traffic study seeking "cures" to that problem.  Next, many tens of millions of dollars, which neither the city, county, state or federal governments have, will be needed to implement any significant package of "cures."  And, many of the "cures" being discussed are neither viable in reducing the problem nor affordable to begin with – but more on this later.  
Obviously there is a systems problem with all of this.
Preventing Sedona tourist problems is a whole lot cheaper than trying to "cure" them, but nothing is being focused on prevention.  Maybe that's a good thing.  The city doesn't have to spend even an "ounce" to prevent a lot of the problems.  Ironically, prevention could happen by saving money, not spending more.  It could happen by pulling the plug on overselling Sedona to the wrong people, in the wrong places at the wrong times.  But that's not likely. 
Those who fill their pockets with tourist's cash and benefit from free tax-funded advertising claim that without city-paid promotion, the tourist flow would collapse.  They often further inflate this scare tactic by claiming Sedona would have to add a city property tax in lieu of tourist dollars.  Both assertions are false.  Sedona residents would have to intentionally vote in a property tax.  It cannot be created any other way.
As for the tourist flow collapsing if city advertising were halted, local resident James Breen, commenting on another recent article in this publication, summed it up nicely saying, "Unless someone is living under a rock, just about anyone who knows about the Grand Canyon, knows about Sedona."  The city has been discovered.  It doesn't need a lot more selling.  Sedona has been oversold and mis-sold.  The majority of those sold on coming to Sedona come only for the day, cause major traffic congestion and leave little in the way of money when they depart.  Not inviting them to come would prevent a lot of current problems.
But, let's face it.  There is no political glory in preventing problems.  Political glory comes from "curing" problems and touting the effort along the amount of money spent doing it.  How much politicians spend on a problem – not what they accomplish – is their yardstick for measuring success.  Saving money and preventing a problem at the same time is simply not part of the political mind set.  Thus, preventing Sedona's traffic problems by reducing and refocusing tourist advertising doesn't appear on the City Council's radar.
The reason is not surprising.  Most City Council members are intimidated by the Chamber of Commerce – and for good reason.  They recall the fear and smear tactics employed by some Chamber members in past Sedona elections and cringe at the thought of those ploys being directed at them.  Even though the Chamber represents only 1 of every 6 businesses in Sedona, it exercises a political clout far in excess of its actual size or voting numbers.  This phenomenon is not exclusive to Sedona.  Those who gain financially from political decisions often wield power far above their actual numbers.
Pulling the plug on any city-funded tourist advertising, regardless of how ineffective and misdirected it may be, is guaranteed to draw howls of protest from those who benefit from this gift.  (One local hotelier in particular.) The same group howled when the city axed the Roadrunner uptown trolley bus, claiming it was "essential to their business."  Today, its absence is forgotten.  Misplaced advertising, like empty buses, won't be missed.  The flood of drive-through tourists won't be missed either, nor will the money they don't spend.
Actually the howling has already begun as the City Council considers pulling some advertising money from the Chamber and using it for "product development."  Chamber CEO Jennifer Wesselhoff describes this approach as "pulling the rug out from under" Chamber members as though they were forever entitled to generous helpings of public funds.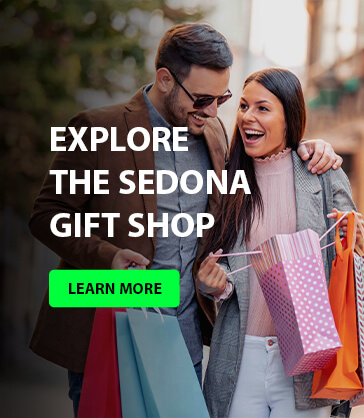 "Product development," by the city's definition, can include spending city tax money on almost anything even remotely associated with tourism such as remodeling the Chamber's offices, building parking lots, buying land for the Chamber, installing parking meters, another bus system or phone apps for directing tourists.  It's important to note that again, none of the "development" includes limiting the tourist flood and preventing the problems in advance.  
More phone apps may make tourists more informed but won't reduce the number of cars that ultimately clog Sedona streets.  Bigger parking lots at trailheads only increase trail abuse and overuse, not prevent it.  Steps to "maximize capacity" on Sedona roads don't prevent congestion but are more likely to increase it. 
The Chamber continues to claim that the tourism industry in Sedona is a $600 million a year business.  Actual figures from official city records – a far more reliable source than Chamber speculation – documents the actual amount spent annually by tourists at barely half of that.   The Chamber hypes their spending claim at virtually every City Council presentation and none of the Council or city staff seem to have the simple financial analysis skills to check it against their own data.  With this kind of obvious "alternative fact" being ignored, it's not surprising that real facts about Sedona tourism are also overlooked.
But, back to the "cures" for Sedona's traffic problems.  Kimley-Horn, the traffic consulting firm hired by the city to prepare a new traffic plan, recently presented another phase of their work consisting of more findings, options and strategies.  Among the options were constructing information centers in Uptown and south of the Village of Oak Creek.  Never mind that visitor centers already exist in both places.  The city pays almost $350,000 annually for the one in Uptown that offers only information about Chamber-member businesses.  Perhaps a new center operated by the city could provide information on the other 84% of Sedona businesses that are not Chamber members but who pay the same city taxes to support it.
Another of the proposed traffic "cures" was to install a raised median through Uptown and build an additional southbound traffic lane there.  Never mind that the Arizona Department of Transportation proposed this very action almost two decades ago.  Protests from Uptown merchants at the time pushed the city into taking over 3/8 of a mile of 89A through Uptown and spending $4.5 million to remodel the street so ADOT's plans could not be implemented. 
The city's near-sighted acquiescence to Uptown merchant demands cast the current configuration and resulting traffic problems in concrete and asphalt.  ADOT knew the problems would get worse as the overselling of Sedona expanded.  They were only too happy to rid themselves of that responsibility.  Uptown merchant outcry has again stifled a more recent city proposal to install a raised center median in that location as well. 
But, Sedona taxpayers are once more footing the bill to re-plow the same old ground via the new traffic study.  Current proposals for Uptown would have the city tearing out what it spent millions constructing just a decade ago and then spending millions more to reconstruct it in a manner similar to what ADOT proposed – and would have paid for.
The City Council has also chosen to override some consultant recommendations because they run counter to cherished local myths.  These involve "curing" Sedona traffic problems by paving Schnebly Hill Road and putting in a bridge at Red Rock Crossing.   Kimley-Horn's analysis of both options found that neither route would carry enough traffic to make any significant difference and that the costs would be enormous.  However, the City Council in its father-knows-best imitation chose to override the consultant's recommendations and keep both possibilities on the list of  "cures" to consider.
Both "cures" cost many tens of millions of dollars.  That money simply is not available from any source even if these "solutions" were somehow viable.  Paving Schnebly Hill Rd., a "cure" long touted by Red Rock News editor Christopher Graham, carries a cost upwards of $70 million based on some recent engineering estimates.  Graham guessed the figure at $13 million.  A recent city estimate puts it at $33 million.  All of these estimates overlook the fact that the road belongs to the Forest Service and the city has no control over them.  Turning Schnebly Hill Road into a paved highway is contrary to Forest Service master plans.  Just the exercise of putting that proposal through the Forest's Environmental Impact study process could take up to five years of time and cost millions.  Even if such a scheme were ever approved and money somehow "found,"  design and construction would take another half decade or more.
As a point of reference, reconstructing 12 miles of Hwy. 179 cost over $70 million.  Schnebly Hill Road is 26 miles from Sedona to I-17.  It has much more construction difficulty in the way of elevation, gradient and substrate problems to overcome – if the project were ever approved by the Forest Service to begin with.
The issue at Red Rock Crossing is much the same.  The proposed bridge area plus much of the road on either side also belongs to the US Forest Service.  Environmental Impact studies required just to formally evaluate it would also take years of time and several million dollars.  No money exists or is envisioned any time in the future or from any source to evaluate, design or build it.  A Red Rock Crossing bridge offers little more than an expensive convenience to a few local residents and a property value increase bonanza for a few local realtors.
And then there are the various "transit" proposals.  What's missing from this discussion category is recognition of human nature and a few simple analytical facts.  First is the reality that tourists won't abandon their cars.  Cars are their refuge, storage space for purchases, supply source of personal needs, trusted way to get from place to place and ultimate means of escape.  No number of parking spaces, bus systems, trivial incentives or other encouragements will change that.  Given that Sedona's main streets are also state highways, the city lacks the legal leverage to drag tourists out of their cars with any kind of law or rule. 
Next are the simple analytical facts.  Sedona handles over 30,000 cars per day.  No bus or transit system can carrying enough tourists, even if they ran full every trip, to make a measurable difference in traffic levels.   No matter where they go.  Not to trailhead, up the Canyon, to the Village, through Uptown, nowhere, and the cost-benefit of such systems is hugely negative.
Preventing the problems is the only viable answer.  It's so obvious we can't see it!
So the flood of tourist pollution continues to surge.  Sedona residents' tolerance for it continues to fall.  The lure of tourist tax money long ago lost its luster.   Resident's quality of life continues to diminish.  Tax money spent on tourist advertising, that could be benefitting residents, (and holding down sewer fee increases) continues to grow.  The smell of money and profits continues to drive the Chamber's zeal.  Consultants are paid to resurrect "pounds" of failed and non-viable "cures" while "ounces" of prevention are ignored.
The overselling of Sedona marches on while the city shoots itself in the foot as a solution over and over and over. . .
Opinion: Selling Sedona
Part 1 • Part 2 • Part 3 • Part 4 • Part 5 • Epilogue

Opnion: Selling Sedona, One Year Later
Part 1 • Part 2 • Part 3