Sedona AZ (October 1, 2015) – The Sedona Visual Artists' Coalition has announced a call to members and all area artists interested in participating in the 13th Annual Open Studios Tour.  The Tour, which has earned the Sedona Chamber of Commerce designation as a  Sedona Signature Event, is scheduled for the Friday, April 29 through Sunday, May 1, 2016 and will feature the work of some of the Verde Valley's finest artists.  Artists interested in participating in the annual event are invited to the kick-off informational meeting, from 6-7.30 p.m. on Thursday, October 15th  at the church at 54 Bowstring Drive in Sedona. Open Studios co-chairs Mike Upp and Julie Talbot will discuss the history of the event, participation guidelines and answer questions.
"This is a can't miss meeting for interested artists," says Upp, a clay artist whose Cornville studio  has been open for visitors participating in the tour for the last three years. "The event has grown in stature each year with attendance up each year. Last year's event hosted several thousand visitors, both local and from all around the country says Upp, adding that the event has room for 55 participating artists and that the goal of the event is to take its place as one of Sedona and the Verde Valley's top five annual events. The annual Open Studios Tour also  helps with fundraising for several SVAC programs including its high school scholarship program as well as its Inter-Generational Mentoring Program where members bring the fine arts into the schools.
Upp describes Open Studios as a fun and entertaining event where visitors are invited into the homes and studios of working artists to actually see and learn about how paintings, sculpture, jewelry, glass  and ceramic pieces are created.  He says artists from all over the Verde Valley open their studios over three days so that visitors will have enough time to visit all the studios on the tour which encompasses sites in Sedona, the Village of Oak Creek, Cottonwood and Cornville. "The diversity of the participants' medium and styles is wide ranging and the visitors are encouraged to ask questions as they encounter working artists," says Upp.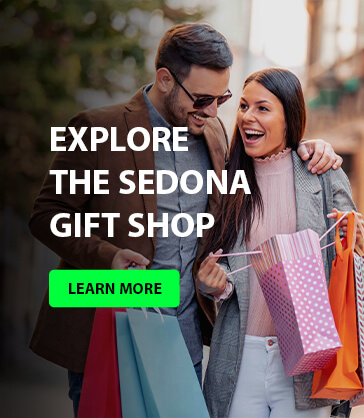 The wide ranging offerings by participating artists offer an exciting and satisfying way for visitors to gain insight into artistic practices by seeing artists' pieces at various stages of completion. Visitors can participate in a true 'artist at work' experience with an up close and personal look at demonstrations in progress as well as learn about the variety of artist's tools — from brushes, canvas, paper, paint, kilns — used to produce the outstanding artworks on display. For more information about the October 15th meeting and Open Studios contact Mike Upp at 503.789.4437 or mjupp10@gmail.com.
Sedona Visual Artists' Coalition is 501c3 nonprofit educational, charitable and inclusive organization welcoming artists at all levels while providing a sense of belonging. Membership benefits include  participation in the Fall Exhibit and the annual Open Studios Tour, committee participation, and a web page on the SVAC interactive website.  For more information, visit http://sedonaartistscoalition.org/, or contact president@sedonaartistscoalition.org.