Sedona AZ (September 10, 2020) – OLLI (Osher Lifelong Learning Institute) has always offered a vast array of courses for the Fall Term, and this year it is even bigger and better with the new online program starting September 14. Because of Zoom technology, OLLI Sedona•Verde Valley is adding courses from Prescott OLLI, which can all be taken from the comfort of your home.
With forty new courses, ten new facilitators who have been welcomed to Sedona•Verde Valley OLLI, and those instructors familiar to OLLI members, there is much to experience and learn. The Fall Term has also been split into two sessions, offering a number of the same courses in each session, allowing for even more opportunity to attend the classes of your choosing. There are many classes that are relevant to this point in time, addressing the issues we are all facing with the ongoing COVID-19 pandemic and the upcoming election. 
There are eleven new courses offered in the "History & Current Affairs" category, five that have been added to the "Science and Math" section, seven in the "Self-Enrichment & Lifestyle" courses, "Health & Nutrition" has been enriched with four new courses, and for those of you interested in writing, there are four more that you need to check out. For artists, there is "Drawing Outside" where you will meet offsite and "social distance" or there is "Get Crafting with Bleeding Tissue Papers" where you can stay safely at home. Please check out other offsite (outdoor) classes, including hiking and cooking.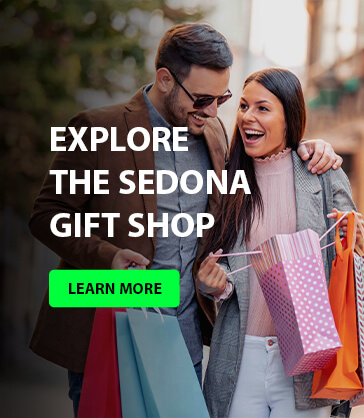 As always, the Medicare and Social Security courses will guide you in the right direction when making life decisions about these programs. Under "Travel" you will be given tips to make your travel time (when it is safe to do that again!) much more economical and enjoyable. Other categories with new and diverse topics include: "Philosophy, Religion & Unexplained," "Active Mind & Body," "Arts: Visual & Performing," "Computer Technology," and "Finance, Economics & Law." To view the OLLI Sedona•Verde Valley Fall Term courses and to register, visit http://www.yc.edu/ollisedonaverde. You may also use this link to view a tutorial showing you how easy it is to use Zoom.
For those of you who have had challenges attending our in-person classes because of having to find or arrange transportation to class or have trouble hearing the facilitator and discussion in the classroom, and would like help using Zoom, please consider learning about Zoom in training sessions. Contact the OLLI Sedona•Verde Valley office by leaving a voicemail, 928-649-4275, or email ollisv@yc.edu and someone will send you the Zoom link so you can be a part of one of the training sessions and get involved in this fun new way of attending classes. By learning how to Zoom, you can also use it personally to see your family and friends without having to travel. Come Zoom with OLLI and expand your knowledge in many different directions.