Sedona AZ (October 26, 2019 – For 60 years, the non-profit University of Metaphysics, based in Sedona, has offered post-secondary education in higher consciousness. They have 14,000 alumni of their on-line programs, from 120 countries, who have gone on to serve as teachers, counselors, life coaches, wellness practitioners, and ministers.
To learn more about their essential principles, their curriculum and how they operate, hear Rev. Michelle Behr, CEO and Chair of the University of Metaphysics, when she will be the guest of honor at the Osher Lifelong Learning Institute's (OLLI's) Sedona Community Forum on Wednesday, November 6, from 12:30 – 1:30  p.m., in room 34 of Yavapai College's Sedona Center (on Cultural Park Place, across Rt. 89A from Red Rock High School).
The University of Metaphysics (also known as the University of Sedona) has the longest history of any metaphysical degree-awarding school. They have evolved their curriculum and consciousness research since 1959 to become currently the largest, worldwide metaphysical degree awarding institution–offering Bachelor's, Master's, and Doctoral Degrees in several sub-specialties.
They view Metaphysics as a branch of philosophy that studies the ultimate nature of existence, reality, and experience without being bound to any one theological doctrine or dogma–their approach includes all religions but transcends them all.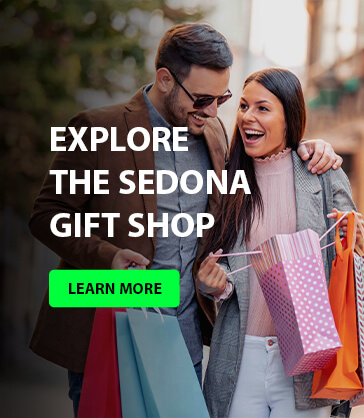 The founder, Dr. Paul Leon Masters, says "My definition of metaphysics would be the search for absolute reality. The search for: Who am I? What am I? Where have I been? Where am I going? What is the relationship of man, mind and the Universe?"
Come meet Rev. Behr and learn how the University of Metaphysics offers affordable education in higher advanced Holistic and  New Thought Metaphysics, as well as other forms of spirituality, so their graduates (including Rev. Dr. Della Reese, famous for her singing and for her work on Touched By an Angel) become qualified to engage in a wide variety of professional roles. OLLI's Sedona Community Forum is an enjoyable, informative, weekly community event that is free and open to the public.
OLLI (Osher Lifelong Learning Institute) offers academic, not-for-credit programs for adults 50 years old or older at program sites at Verde Valley Campus, Sedona Center, and Camp Verde Library. OLLI at Sedona/Verde Valley is a program of the Division of Lifelong Learning at Yavapai College. For information about OLLI at Sedona/Verde Valley, contact Linda Shook, Associate Dean Sedona Center and OLLI Director Sedona/Verde Valley, at the OLLI office, 928-649-4275, ollisv@yc.edu or visit the website at www.yc.edu/ollisedonaverde.