OLLI (Osher Lifelong Learning Institute) Sedona Community Forum will host Reagan Word, Uptown Roundabout Sculpture Winner, March 4
Sedona AZ (February 13, 2020) – You soon will be part-owner of two beautiful new pieces of outdoor sculpture created by renowned Sedona artist Reagan Word.  These pieces were selected as the winners of a public art contest, so you'll be able to view them with pride when you drive through Uptown Sedona's two new roundabouts, since they will adorn the center islands at each site.
Want to get a close-up preview of these recently commissioned works?  Want to meet the sculptor, learn about his artistic career, and how he designed, built, and will install our community's new pieces of exterior art?
Reagan Word will be the guest of honor at the Sedona Community Forum at OLLI (the Osher Lifelong Learning Institute) Wednesday, March 4, from 12:30 – 1:30 in room 34 of Yavapai College's Sedona campus (on Cultural Park Road, across Rte 89A from Red Rock High School).
Unique budget and time constraints for this project provided extraordinary challenges for the sculptor. The two pieces are being produced and installed as economically and efficiently as needed, in part, because Word chose to construct them with patinated steel rather than cast bronze, which is more typical of outdoor public art works.  Word will explain the influence his choice of material will have on the pieces' appearance and durability.
The commission to create the two roundabout art installations was awarded on the basis of a Sedona City Council decision on December 10, 2019—with the expectation that they would be constructed and put in place only two months later.   Will that deadline be met?  Word will explain the various stages that the project has had to go through in this short period of time and how the whole process is going thus far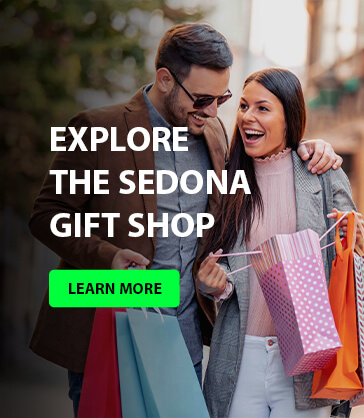 In addition to creating roundabout sculptures (Word also crafted The Open Gate piece on the Schnebly Hill Road roundabout), he also paints and does illustrations. His watercolor paintings, done with a drybrush technique, often depict wildlife and western scenes in vivid detail.  He has illustrated five children's books, including Alice in Pastaland, which has been translated into Korean and Chinese.  His paintings and drawings have received numerous awards, and the collectors of his art span the globe.
Word continues his two-decade professional practice of architectural illustration and design–creating renderings for firms across the country to help them see their ideas illustrated before they become a reality.  
To meet Reagan Word and to learn more about his work on the uptown roundabout sculptures, as well as his other artistic endeavors, come to OLLI at 12:30 Wednesday, March 4.
OLLI's Sedona Community Forum is an enjoyable, informative, weekly community event that is free and open to all. 
OLLI (Osher Lifelong Learning Institute) offers academic, not-for-credit programs for adults 50 years old or older at program sites at Verde Valley Campus, Sedona Center, and Camp Verde Library. OLLI at Sedona/Verde Valley is a program of the Division of Lifelong Learning at Yavapai College. Registration is now open until February 29 for the Winter 2020 Term. For information about OLLI at Sedona/Verde Valley, contact Linda Shook, Associate Dean Sedona Center and OLLI Director Sedona/Verde Valley, at the OLLI office, 928-649-4275, ollisv@yc.edu or visit the website at www.yc.edu/ollisedonaverde.