Sedona Community Forum will host Karen Osburn, Sedona's Assistant City Manager, and Robert Pickels, Sedona City Attorney, November 13
Sedona AZ (November 6, 2019) – Perhaps the most influential recent change in Sedona's community life is the rapid increase in short-term vacation rentals.   
When and why did this movement take off?  What are its pros and cons?  What can the city do to minimize problems?  How about Sedona's concerned citizens?
For an update on Sedona's short-term vacation rentals, you're invited to hear from Karen Osburn, Sedona's Assistant City Manager and Director of Community Development and Robert Pickels, Sedona City Attorney, when they will be the guests of honor at the OLLI's Sedona Community Forum on Wednesday, November 13, from 12:30 – 1:30 p.m., in room 34 of Yavapai College's Sedona Center (on Cultural Park Place, across Rt. 89A from Red Rock High School).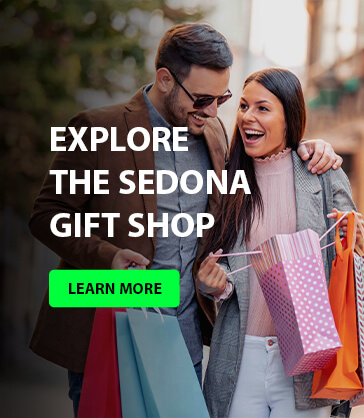 They might address questions such as:
About how many short-term vacation rentals (stvrs) units are there now in Sedona?  In surrounding communities?
What regulations do their owners now have to obey?
Can they be used for non-residential purposes? 
Must the homeowner obtain a license before listing an stvr?
Do they pay a fee for that license?
How about collecting sales taxes?  Bed taxes?
Do owners of stvrs need to obey any unique building codes?
Do any zoning regulations affect stvrs?  Or traffic control regulations?
Must stvrs provide a certain number of parking spaces? 
Might the new Land Development Code provision, requiring new homes of 1,500 square feet or more to have a garage, affect the stvr market? 
How do we enforce these regulations?
Have there been violations of these regulations?
Have there been many complaints about "party houses"?
What happens if stvr guests are noisy late at night?
Have any stvr owners been fined?  or closed?
Are our city's elected officials lobbying for any particular changes in state regulations regarding stvrs?  How about the staff?
Will the League of Arizona Cities and Towns make any recommendations for the next legislative session?
Have our local state legislators taken any stand or action regarding the legislation they intend to support next year?
Which state-level officials probably have the most influence on stvr management?
On which internet "platforms" (such as AirBnB or VRBO) do most of Sedona's stvrs seem to be offered?
What kinds of Sedona stvr listings are most common on these sites?  Which are most unusual?
What should stvr neighbors do if they see a violation of our dark sky/light ordinances? 
How about parking infractions?
Pet or property maintenance concerns?
On what wildfire prevention methods should stvr owners educate their guests?
Has the large house on Eagle Lane, which seems intended for stvrs, been completed?
Have the owners applied to build similar houses on the other properties they own on that street?
What might Sedona residents do if they would prefer tightening of particular controls on stvrs?
What should they do if they want certain controls to be loosened?
How about neighbors making informal, personal requests of stvr owners?  Of the stvr guests? 
To explore matters such as these, join us to meet Karen Osburn and Robert Pickels and to learn more about the Sedona city government's role in overseeing the stvr phenomenon in our community. OLLI's Sedona Community Forum is an enjoyable, informative, weekly community event that is free and open to the public.
OLLI (Osher Lifelong Learning Institute) offers academic, not-for-credit programs for adults 50 years old or older at program sites at Verde Valley Campus, Sedona Center, and Camp Verde Library. OLLI at Sedona/Verde Valley is a program of the Division of Lifelong Learning at Yavapai College. For information about OLLI at Sedona/Verde Valley, contact Linda Shook, Associate Dean Sedona Center and OLLI Director Sedona/Verde Valley, at the OLLI office, 928-649-4275, ollisv@yc.edu or visit the website at www.yc.edu/ollisedonaverde.