OLLI (Osher Lifelong Learning Institute) Sedona Community Forum will host John Lothrop, President of the Hope House of Sedona Project, November 20
Sedona AZ (November 7, 2019) – As the overnight temperature drops in Sedona, how do you feel about little children and elderly women having to sleep outdoors because they are without a home?
Parishioners at the Church of the Red Rocks and other compassionate local residents are dismayed, and they are taking bold steps towards remedying the situation by providing a new service for them called Hope House of Sedona.
Want to learn more about their plans, the progress they have made, and the challenges that lie ahead?   
John Lothrop, President of the Hope House of Sedona Project, will be the guest of honor at OLLI's Sedona Community Forum on Wednesday, November 20, 12:30 – 1:30 p.m., in room 34 of Yavapai College's Sedona Center (on Cultural Park Place, across Rt. 89A from Red Rock High School).
The group's primary goal is to help the most vulnerable people in our community gain access to temporary housing and services, with the intent of helping them to transition into permanent homes.
They want to serve individuals or couples with children, and elderly women, with an anticipated duration being from one to several months, adding up to 50 to 100 people a year. 
The Church of the Red Rocks initially committed $40,000 to get them going, and many individuals contributed time and money to their efforts.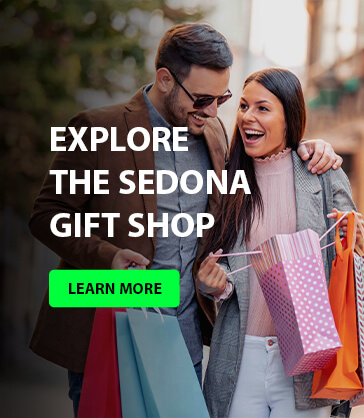 Then, in January this year, the Sedona City Council voted to award them $330,000, through a Community Development Block Grant fund, from the U.S. Housing and Urban Development Small Cities program that provides funds for housing and community development activities in rural Arizona.  
The group is working on the purchase of a piece of property in West Sedona.  They have formed committees to identify the best facilities to put on it, to create a set of policies and procedures for running the operation; and to mount a fundraising campaign to come up with additional funds.
In the meantime, they are doing what they can for the people they will be serving.  For example, during the worst of last summer's heat wave, they purchased bottles of water for the homeless and distributed gift cards for that purpose to other agencies.  This fall, they distributed 1,500 pairs of Bombas socks, an especially vital need of homeless folks.
They are also partnering with several other organizations to serve their guests, including Catholic Charities, Old Town Mission, Verde Valley Homeless Coalition, Verde Valley Sanctuary, Manzanita Outreach, Spectrum Health, and Angie's House to name a few.  
The path toward developing the Hope House of Sedona has been challenging and full of unexpected twists and turns. 
Want to learn more?  Come meet John Lothrop and find out where things stand now and what's coming up in this worthwhile grassroots organizing effort. OLLI's Sedona Community Forum is an enjoyable, informative, weekly community event that is free and open to the public.
OLLI (Osher Lifelong Learning Institute) offers academic, not-for-credit programs for adults 50 years old or older at program sites at Verde Valley Campus, Sedona Center, and Camp Verde Library. OLLI at Sedona/Verde Valley is a program of the Division of Lifelong Learning at Yavapai College. For information about OLLI at Sedona/Verde Valley, contact Linda Shook, Associate Dean Sedona Center and OLLI Director Sedona/Verde Valley, at the OLLI office, 928-649-4275, ollisv@yc.edu or visit the website at www.yc.edu/ollisedonaverde.