Camp Verde AZ (April 14, 2018) – Osher Lifelong Learning Institute (OLLI) will be offering three workshops and a Learning Group in Camp Verde and on the Yavapai College Clarkdale campus.
OLLI LEARNING GROUP: Tuesdays; Apr. 24 to May 15; 5:30 p.m. At the Camp Verde Community Library Copper Room.  Register for CV-813-SP18
Forgiveness and Aromatherapy:  Forgiveness restores your mind to a place of peace and sanity. It is a gift to yourself to be forgiving. If you are in pain, your mind is running a destructive program. We will talk about:
our belief systems (BS) and how the energy and intelligence that is a part of all life is always FOR us,
how to determine if our BS is constructive,
how the forgiving mind fosters health and vitality, and
how to use aromatherapy and essential oils to GREATLY enhance your process and results.
OLLI WORKSHOPS:
FRIDAY, April 20, 1 to 4 p.m., Room 39, Sedona Center
Earth Day Meets Essential Oils —­ A Renewable Success Story! Make & Take essential oils-based sprays, roll-ons & crafted blends for cleaning, pest control, grooming, and more. Learn why using essential oils helps you deepen and keep your commitment to love, protect and steward our beautiful planet, its resources, humans and all other creatures. All materials & beautiful glass containers will be available for a modest fee. All information, recipes and ideas are on free handouts. Register for S-671-SP18
WEDNESDAY, April 25, 1 to 4 p.m. in the Copper Room at the Camp Verde Community Library.  Register for OLLI CV-865-SP18
Essential Oils for Hand and Foot Reflexology: An easy to learn tool. A variety of essential oils on your hand or foot reflexology points can give immediate, lasting benefits for health and relaxation. Reflexology and essential oils are excellent complements.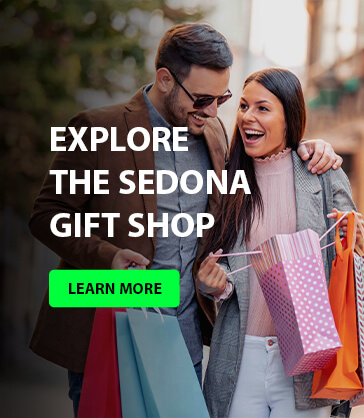 WEDNESDAY, May 9, 1 to 4 p.m., Room G-102, Clarkdale Campus Register for V-868-SP18
Make & Take Gifts & Treasures for Mother's Day: Make wonderful sprays, roll-ons, and crafted blends for loving self-care and to give as gifts! Use for beauty; skin, nails and hair care; hormonal needs; and maintaining joy, energy and harmony during busy and stressful moments. Beautiful glass containers and all materials will be available for a modest fee. All of the information, recipes and ideas are on free handouts.
To register for OLLI events, call 928.649.4275 or 928.649.5550 or go on line www.ollisedonaverde.org. For other info on these events or to RSVP for the FREE classes at the Camp Verde Community Library, the third Thursday of each month, contact: Honey 404.626.5535 honeyrubin@mindspring.com or Sarah 928.451.4847 labman-53@hotmail.com.