Sedona AZ (February 28, 2012) – Yavapai College's Osher Lifelong Learning Institute (OLLI) of Sedona and the Verde Valley invites members of the community to its Lunch and Learn series on Thursday, March 8 at 12:30 pm at the Yavapai College Sedona Campus.
OLLI is a dynamic organization within Yavapai College created to meet the needs of intellectually active mature adults.  What makes OLLI a unique learning experience is that there is no pressure of tests, grades, or papers.  It is a warm gathering of people who are endlessly curious and love to learn.
OLLI's Lunch & Learn series is a free, informative, midweek event that is open to all members of the community.    It is an opportunity for local residents to gather, chat, and learn the "inside story" on a wide range of topics.  Participants are encouraged to bring their lunches to the event.
This winter term OLLI of Sedona and the Verde Valley and the Sedona Public Library are collaborating to create a new community event—Sedona I-Talks.
"I" stands for "idea"—an "idea talk" is informative, inspiring, imaginative, and interesting.
The Sedona I-Talk program will bring together the community's most fascinating thinkers and doers, who will share what they know best and feel most passionate about.  This program is inspired by and may some day affiliate with the TED conference and web site www.TED.com.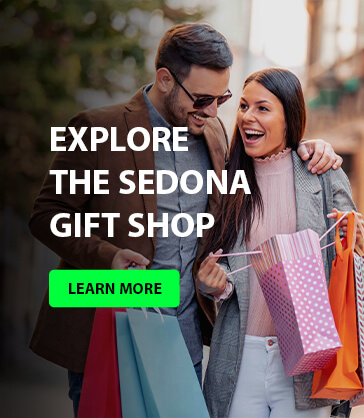 Several potential I-Talk presenters will provide a condensed version of their talk at  OLLI's Lunch and Learn program, in room 34 of Yavapai College's Sedona campus (on Cultural Park Road, across Rte 89A from Red Rock High School) on Thursday, March 8, from 12:30 – 2:30.  This enjoyable, informative, weekly community event is free and open to all!
The Sedona I-Talk presenters for that day and their talk titles are:
Cindy Foss – Relationship Matters
Paul Gazda – Weeds, Politics and Public Spaces
Gene Garrison – Leadpipe: Proud to be a Squatter
Jim Gandee – Compassion in Action
Cheryl Harter – A Hidden Danger in Our Homes
Ron Sanders – Change Sedona?  Why?
Lynne Leakey – Evolution of the African Safari
Marianna Hartsong – The Impeded Stream Sings
Lori Rubenstein – Forgiving the Unforgivable
Debra Smith – Tomboy to Enchantress
Lois Neville – I Learned New Tricks at 86
Bring your lunch or come for complimentary coffee, tea, water, and a little snack and join the conversation at 12:30, or come from 1:00 – 2:30 to hear this exciting series of 5-minute presentations.
Others who wish to participate in the Sedona I-Talks program are invited to audition at the Library's Community Room on Wednesday, March 14th at 4:00.  For more information about OLLI or the Lunch & Learn program, please call: 928-649-4275.