Sedona AZ (September 11, 2018) – Yavapai College's Osher Lifelong Learning Institute (OLLI) of Sedona and the Verde Valley announces the start of the Fall term on Sept 24th.  Prior to the start of any term, classes can be sampled at the open house event, A Taste of OLLI, on Sept 13th at the Yavapai College Clarkdale Campus in room M137 from 9am to 1:30 – lunch, coffee, tea and snacks provided. At these events you can come and decide what you want to take, meet facilitators, and talk with OLLI members, and find out more about OLLI.
OLLI is a dynamic organization within Yavapai College created to meet the needs of intellectually active mature adults. What makes OLLI a unique learning experience is that it is based on the love of learning and there is no pressure of tests, grades, or papers. It is a gathering of people who are endlessly curious. It's also a great place to meet people and connect with community.
"OLLI's fabulous for the emotional and physical health – to be with like-minded others who love teaching and learning," says Honey Ruben, a recent member and facilitator from Camp Verde.
Learning groups (classes) and workshops take place at the Yavapai College campuses in Sedona and Clarkdale and at the new library in Camp Verde. Learning groups meet weekly for up to 8 weeks. There are traditional learning group favorites as well as new offerings in our catalog, local interest classes, various writing classes, science & nature, health, history, philosophy and metaphysical subjects, to name a few.  For those who cannot commit to a learning group, fascinating and engaging one-day workshops and presentations will be offered.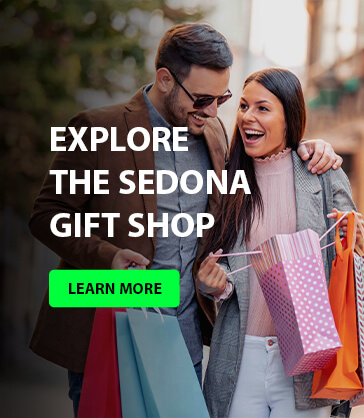 There are also free programs that are open to the public, including Arizona Humanities lectures, and our Lunch and Learn Program, which meets Wednesdays at lunchtime on the Sedona campus during each term. The Lunch and Learn series features speakers who are influential in our local community and beyond. On Thursdays there is a weekly keynote speaker series, the Brown Bag Brain Buzz, taking place on the Verde Valley Campus from 12:30 to 1:30 p.m. These talks focus on great minds and ideas that have shaped human history. We are also excited to announce that we have a new program in the evenings called OLLI @ Nite. See the catalog for more specific details on this series.
None of the learning groups, presentations, or workshops would be possible without the heart, passion, and steadfast dedication of the team of OLLI facilitators who volunteer to lead members in lively discussion and interaction. OLLI is always in search of individuals or groups that might be interested in sharing their knowledge, expertise, passion, or interests with others.
For more information or to get a pdf copy of the course catalog visit us online at https://www.ollisedonaverde.org.  For more information, please call 928-649-4275 or 928-649-5550. Catalogs are available at many public locations (e.g. libraries, supermarkets etc) in Cottonwood, Camp Verde and Sedona.