Cottonwood AZ (September 2, 2019) – The Muse Gallery in Old Town Cottonwood is offering a spectacular eat, drink, dance and create event on Saturday, September 14th, during the Old Town Art & Cultural Walk.
The inaugural Old Town Cottonwood Food Truck Wine Fest will run from 4-9pm, with a portion of the day's proceeds supporting the Friends of the Verde River, including 1/3 of sales from the new sculptural "Invasive Species" Shark Fins garden installation by Jerome artist Richard Johnson, plus many Muse Member Artists.
Bring out your dancing shoes, forks and paint brushes!
Join us for this once-a-year event, including live and interactive art, top chefs and winemakers, chocolates, gelato, music and more.
Food trucks include Farm A GoGo, purveyors of their own in-house smoked, grilled, and hand-made delicacies from meats and breads, to kombucha and spreads.
The Agenda food truck might not let you know his truck name comes from being part of the big show. His last touring gig was on kitchen staff for the crew traveling with Jay Z and Beyonce on their France/Spain tour. Oh… and gigs with Sia, Donny Walberg and New Kids on the Block were a few more. 
And anyone who has had Copper State Pizza can only exclaim, "They are THE BEST! pizza." When they say 'a slice,' it's really like a quarter pie, and we like it that way.
Top that all off with only the best wine in Arizona. Top winemaker, Pillsbury Wine, will have not one, but two, of his highly informative and fun staff on hand to walk you through a tasting or help you select the perfect pairing to your food selection.
The outstanding Merkin Vineyards will be on site with their exceptional wines and staff as well, available to talk about their wines, gelato, sorbet, and Rock Star legacy.
DA Vines Vineyard is the new kid on the block and has plenty to prove, and they do it well! Their Merlot have been compared to Bordeaux, by French tourists. Just an innocent little vineyard stashed silently behind DA Ranch in Page Springs, about to make big waves with their impressive varietals, and may soon be the first official Tasting Room wine in The Muse Gallery.
For the non-wine-drinker, we fail you not. Julie with TeaEazy of Old Town Cottonwood, will have her stash on location as well. The Muse will also be offering some Verde themed "mocktails" and cocktail creations.
Sweeten this up with an array of decadent gourmet Gayle's Chocolates. Gayle's is generously donating river-inspired shaped chocolate items to be raffled off for Friends of the Verde River, as well as having chocolates and truffles for sale – and they are no trifle – they are fantastic!
Making a maiden voyage, we are excited to announce the Merkin Gelato Truck will be with us. After working for two years on the renovation of an old milk truck, Tim McClellan Designs finished the truck recently for Merkin.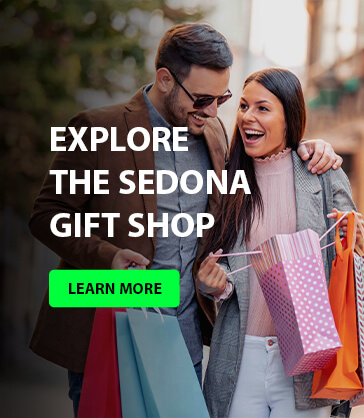 The fantastic gelato and sorbet available through the truck are creations by the unstoppable Kelley E Foy, who studied in Italy. Foy is blending fresh fruits, herbs, wine and booze flavors. We recently had to try the Lavender-Malvasia and Bourbon-Pecan as market research, and are pretty sure we'll need to try more flavors at the event.
Throughout the afternoon and evening, kick your heels up and dance to the Desert Hot Tub Club from 6-9. Becky Dalke opens the show from 4-5:30.
Special to this event, and in relation to its host The Muse Gallery, enjoy interactive and live art presentations. Bueno Marketplace will be live screen-printing the limited edition festival logo onto merchandise of your choice. An array of men's and women's stylish shirts will be available, as well as totes.
Described as 'Feminine with a tone of Bohemia,' come see beautiful blown glass, wearable items by Moraine Estelle. Moraine will be doing live demos throughout the event.
The Muse Gallery member-artists are also offering live displays: jewelry making, ceramics, and more. For a flavor of the day's art activities: Malou Leonstinsis will be offering an acrylic flower press tutorial, and Loretta Meyer-Furrey a wineglass painting tutorial with Verde River themes, plus selling her Verde River wine glasses towards the Friends of the Verde River proceeds.
Bruce Fraser will be making clay birds and assembling his clay bells. He's offering a big "Bee" bell for Friends of the Verde River. Heather Bamberg will be sawing and assembling bird-themed jewelry. She will have a selection of her jewelry sales going towards Friends of the Verde.
And famous local muralist Joan Bourque will be doing some kind of interactive mural display. As always, Joan is offering a community-based, all ages type of fun for all to play! 
Best of all, a portion of many of the event's proceeds are supporting The Friends of the Verde River, our favorite local resource supporting, well, our favorite local resource!
The Old Town Food Truck Wine Fest will be at The Muse Gallery, on the corners of N Main Street and N 5th Street, in Old Town Cottonwood on Saturday September 14th from 4-9PM.
Be sure to reserve your space online today! Space is limited. Your $25 entry fee buys you $25 in tickets to use for ALL art activities and vendors inside of the event (The Muse Gallery regular inventory excluded).
Visit the-muse-gallery.com/events to purchase tickets, or call (928) 634-0003 for more details!