By Carl Jackson
Sedona News – If you care about vehicle safety on Sedona roads then the May 23rd Sedona City Council meeting at 4:30PM at City Hall is a meeting you need to attend.
That's when the Sedona City Council plans to discuss a proposed ordinance to remove unsafe off highway vehicles from all Sedona roads.
In February 2023 the city became aware of serious safety issues relating to non-compliant tires for many off-highway vehicles (OHV), utility-terrain vehicles (UTV), and all-terrain vehicles (ATV).
It turns out that these vehicles are not subject to any federal motor vehicle safety standards.  Federal Motor Vehicle Safety Standards are divided into three categories: crash avoidance, crashworthiness, and post-crash survivability.
In a memo published by the National Highway Traffic Safety Administration on June 3, 2022, the NHTSA wrote, "there are no [Federal Motor Vehicle Safety Standards] that apply to UTV or ATV tires, because UTVs and ATVs are not manufactured for use on public roadways."
The low pressure and knobby tires on these vehicles, which make them great for off-road driving, don't properly adhere to paved roads.  Rollover risk when making sharp turns is also a safety concern.  In addition, the standard features don't include anti-lock brakes, airbags, or crumple zones which are federally required for all new passenger vehicles.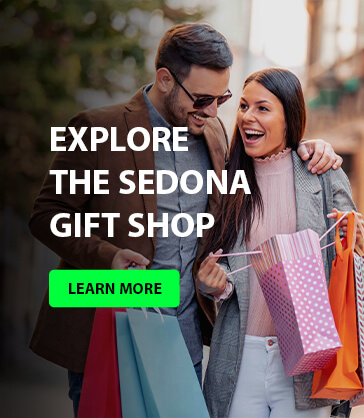 While Arizona state law does permit equipped, licensed, and insured OHVs on state roads, the law is silent on the fact these vehicles are not recommended for on-road use by manufacturers and industry groups such as OHV manufacturer Polaris and the Recreational Off-Highway Vehicle Association (ROHVA), a not-for-profit trade association.
Polaris states in its certificate of origin "THIS OFF-ROAD VEHICLE IS NOT INTENDED FOR, AND MAY NOT BE REGISTERED FOR, ON-ROAD USE"?
Even the Consumer Product Safety Commission, an independent federal regulatory agency that oversees OHVs, says "Never ride [OHVs] on public roads, except to cross, where permitted by law".
To be clear, the proposed ordinance would only apply to OHVs on public roads in Sedona, not in the Coconino National Forest, so any unsafe OHVs would have to be trailered instead of driven to motorized trailheads.
Whether the state challenges the ordinance and possibly claims jurisdiction over state roads SR179 and 89a remains to be seen.
Fortunately, Arizona Revised Statue 28-626 states that a local authority "shall adopt ordinances or regulations relating to the control and movement of traffic."  Arizona Revised Statute 28-1174 A.1. further states that "a person shall not drive an off-highway vehicle with reckless disregard for the safety of persons or property."
Editor's Note: Carl Jackson is the former owner and publisher of Sedona.biz