Sedona AZ (January 20, 2017) – Elections were held recently at the Sedona Art Museum, naming the following officers for a two-year term:  Chair, Mary Byrd; Vice Chair, Harriet McInnis; Secretary, Kellie Ann Garsed-Donnelly; Treasurer, Joanna Newman.
Mary Byrd replaces Mark Schrader who will serve as Past Chair on the Executive Committee. Mary has resided in Sedona since 2012. She has been active on the Board of Trustees for two years, most recently as Vice Chair. From 2008-2014, she was president of the Board of Directors of a non-profit zoological and botanical park in Florida. She has volunteered as an art and architecture docent in Chicago, Alabama and Florida. Her working career was spent as a registered nurse in a variety of areas and administrative roles.
Harriet McInnis was elected Secretary in August 2014, and now assumes the position of Vice Chair. Since moving to Sedona in 1991, she has been involved in the arts as president of the former Red Rock Arts Council, chairman for five years of the Sedona Sculpture Walk, president of the Northern Arizona Opera League, and as a member of the city's Arts in Public Places committee. She also served on the board of the Sedona Arts Center. In her career she was a corporate communications and conference management executive with General Electric.
Kellie Ann Garsed-Donnelly joined the Sedona Art Museum board in November 2014, and was elected chair of the marketing committee for a two-year term. She will assume the role of Secretary, and will focus on strategic planning for the organization. Kellie Ann has more than 20 years' experience in arts management and marketing, has taught art and visual literacy at the university level, and was the original lead designer that launched ASU Online at Arizona State University. As president of her own design and technology firm, she provided services to a variety of corporate, non-profit, and educational clients, and served as the principal consultant for the Southern Poverty Law Center's Tolerance.org.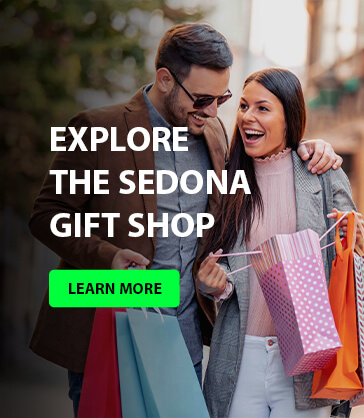 Joanna Newman moved to Sedona in 1973 and established Newman Computer Services. She installed computers and trained accounting systems in Flagstaff, Kingman, Williams, Prescott, and on the Hopi Reservation. She was president and treasurer of both the Business & Professional Women's Club of Sedona and the Soroptimist International Club of Sedona. Joanna served as treasurer of the Sedona Humane Society board of directors, and worked diligently on the fundraising for their new building. 
 "The Sedona Art Museum Board of Trustees continues to remain focused on the goal of building a fine art museum for the Verde Valley community," said Byrd. "Our Speaker Series this past year has brought exceptional leaders in the museum industry to Sedona to address the public on various topics pertaining to museums. We are thrilled by the positive response we have received to this program, as well as our community survey. This Spring, we are honored to have Kim Sajet, Director of the Smithsonian National Portrait Gallery travel here to share her views on how museums bring communities together."
We are currently seeking volunteers to help on the following committees:  Development, Marketing, Building and Grounds, and Events. To volunteer, please visit www.SedonaArtMuseum.org.