Restrooms, Oak Creek Cleanup, Pet Waste Stations and Recreation Outreach included

Sedona AZ (April 30, 2013) – The Oak Creek Watershed Council (OCWC) has been awarded a $253,326 grant by the Arizona Department of Environmental Quality (ADEQ) through its water quality improvement grant program to address polluted runoff from many different sources. Oak Creek, from its headwaters to around its confluence with the Verde River, is listed as impaired for E. coli bacteria, an indicator of fecal pollution.
A restroom facility will be constructed in the Midgley Bridge area just south of Grasshopper Point on Highway 89A. More than 400,000 tourists a year access three popular hiking trails from that parking area.
"The restrooms will be built and maintained by the U.S. Forest Service" said Barry Allan, OCWC Executive Director. "This area of Oak Creek is particularly sensitive to potential fecal pollution because the apex of Sedona's Redwall Limestone aquifer lies within tens of feet of the canyon floor. Last year the discovery of party trash and human feces left behind during the Cinco de Mayo holiday weekend along the banks of Oak Creek under Midgley Bridge raised serious concerns regarding potential pollution."
"We always want Oak Creek visitors to enjoy its pristine environment" said Allan, "but it is imperative that trash and litter are not left behind and public bathrooms are used. There is no housekeeping service in the forest, and it is up to each of us to keep it clean."
Twenty pet waste stations will be installed throughout the Oak Creek corridor and will accompany an education program designed for middle-school students about protecting the environment from animal waste. The grant money also will fund an Oak Creek ambassadors program, which will be two-person teams trained by the U.S. Forest Service to provide outreach during the most popular tourist months about pollution control.
In addition, the funding will help develop an Oak Creek watershed video and guidebook to explain nonpoint source pollution in the area, and Friends of Oak Creek volunteers will help with cleaning up 40 pre-determined concentrated recreational sites on a bi-weekly basis along the entire length of Oak Creek.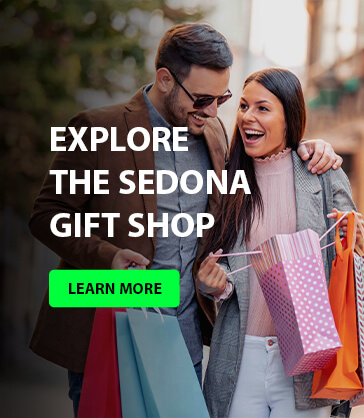 "During the last grant we received from ADEQ" said Allan, "we were able to develop the Oak Creek Watershed Improvement Plan (OCWIP) and the Oak Creek Community Outreach Program (OCCOP). This grant will enable us to start implementing some of the recommended projects, and to educate residents and visitors to our area on the importance of keeping the Creek corridor clean.
"Oak Creek is perpetually on the "non-attaining" list due to the persistence of the indicator fecal coliform bacteria Escherichia coli (E. coli) suggesting fecal contamination. This is a potential health issue that is only going to get worse if we all do not become more aware of it and do something about it."
For information about how residents and visitors can learn more about the stewardship of Oak Creek, visit http://www.oakcreekwatershed.org
The Oak Creek Watershed Council also sponsors a second website which focuses on Oak Creek Canyon at
The Oak Creek Watershed Council is a nonprofit 501 (c) (3) corporation and was named Nonprofit of 2012 by the Sedona Community Foundation. It is dedicated to maintaining a standard of excellence for watershed stewardship, as well as preserving the integrity of Oak Creek, and its tributaries.