Sedona News – The Sedona Heritage Museum is excited to announce the return of their popular tours of Oak Creek Canyon's historic places on May 3, 4, 5 and 6. 
People who purchase a ticket for the tour will be whisked away on a bus tour up and down Oak Creek Canyon, and will be introduced to several historical sites along the way.  You'll visit approximately 20 historical sites including homesteads, squatters' sites, campgrounds, and more! Along the way you'll see outlaw 'Bear' Howard's cabin and the Purtymun's Cave Springs kitchen, among others will be visited. A favorite stopover is the Thompson springhouse, water source for the canyon's first homesteaders. There's also a special visit to the historic Forest Houses Resort. The resort was known as home of the Stopwatch Gang, the most successful bank robbers in the history of the United States who apprehended right here in Sedona!
The tours are guided by Sedona Historical Society historians, who will recount Canyon history from first-hand interviews and in-depth research. All guests will receive a commemorative booklet with historic photos.
"These tours are amazing ways for local residents and tourists alike to get an in-depth look at the history that makes Sedona special," says Sedona Historical Society director Nate Meyers.  "Our historians and tour guides do an incredible job researching these stories to bring the colorful characters and events from our history to life."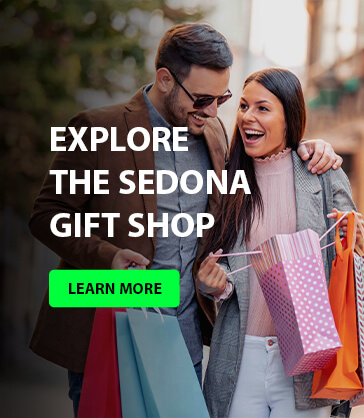 A comfortable coach will stop at historic places from Uptown Sedona to upper Oak Creek Canyon and back. Each tour will depart at 2:00 p.m. and return at approximately 5:00 p.m, leaving from and returning to the Sedona Heritage Museum's lower parking lot. 
Tickets are $65 for Sedona Historical Society members and $75 for non-members. Space is limited on the coaches. Tickets may be purchased over the phone or in person at the Museum, 928-282 7038. These tours do sell out, so interested persons are encouraged to get their tickets early.
The Sedona Historical Society operates the Sedona Heritage Museum located in Jordan Historical Park, 735 Jordan Road in Uptown Sedona, Arizona.  Open daily 11 am – 3 pm.  For more information call 928-282-7038 or visit www.sedonamuseum.org.