ADEQ awards the Oak Creek Watershed Council $275,000 to fund eight Ambassadors to do education, outreach and lead litter cleanup effort
Sedona AZ (June 30, 2015) – The Oak Creek Watershed Council (OCWC) has been awarded a $275,040 grant by the Arizona Department of Environmental Quality (ADEQ) through its water quality improvement grant program to measure positive outcomes from the prior two grant awards and establish a foundation for a self-sustaining program.
This grant funds eight ambassadors to continue face-to-face educational outreach, waste removal and volunteer coordination to solidify the program for the future. To date, the 2013 and 2014 Oak Creek Ambassadors program removed over 6,300 pounds of trash, 315 pounds of feces and 116 diapers. 
"This year's ambassadors are incredibly excited to be doing the work. Each one of them has a deep personal connection to the area," said Nick Kowall, Oak Creek Ambassador Crew Leader, "they want to see the places they love taken care of, rather than always anticipate trashed recreation sites."
"Grasshopper point is a prime example of a place that isn't properly cared for by those who use it," said Kowall, "I love that place, but every time I go there, it's a disappointment."
"We hope this year will be the start of a breaking point- where people will begin to enjoy their experience along Oak Creek so much that they want to share it with many generations to come."
The 2015 Ambassadors began boots on the work in Oak Creek Canyon and Middle Oak Creek on July 11.  Last year the Ambassadors worked in Middle Oak Creek and the 2013 Ambassadors worked in Oak Creek Canyon.  This year's Ambassador program unites the previous two year site locations. 
"Ambassadors couldn't be in the canyon last year due to the Slide Fire closure, so with eight people this year we are able to cover more space," said Dalton Zanetti, former Oak Creek Ambassador and current Operations Assistant for the Oak Creek Watershed Council.  "People use the whole creek, so having more people out there above and below the canyon will make twice as big of an impact from the previous two years."
The Ambassadors collect data on a daily basis including total pounds of litter, feces and recycling as well as number of visitors educated.  They will also be a part of the water sampling program this year, taking water samples to measure E coli and turbidity at various hot spots in Oak Creek.  Oak Creek, from its headwaters to around its confluence with the Verde River, is listed as impaired for E. coli bacteria, an indicator of fecal pollution.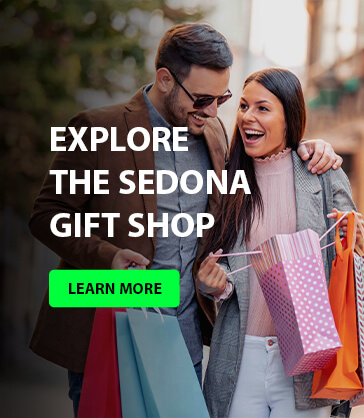 "I think they will see our presence, especially those who return several times over the season.  It seems like people have a genuine interested in our work.  More often than not, if we offer a visitor a trash bag, they realize they needed one," stated Kowall "A lot of people just don't know.  That's where the Ambassadors step in."
Oak Creek Canyon and Middle Oak Creek host numerous recreation trails which see heavy use by hikers, bikers, and horseback riders. These uses may be contributing to higher levels of erosion and fecal matter being left to get carried into Oak Creek during storm events.
Nonpoint source pollution like dog and horse waste eventually ends up in Oak Creek, and this boots-on-the-ground education based watershed stewardship is a great way to address recreational impacts in the Oak Creek Watershed before they reach the creek. 
Oak Creek is perpetually on the "non-attaining" list due to the persistence of the indicator fecal coliform bacteria Escherichia coli (E. coli) suggesting fecal contamination.  This is a potential health issue that is only going to get worse if we all do not become more aware of it and do something about it.
Oak Creek Watershed Council, in cooperation with the Coconino National Forest, Red Rock Ranger District of the U.S. Forest Service, Department of Agriculture, along with partnership from the Arizona Conservation Corps are collaborating to increase the health of the Oak Creek Watershed by facilitating programs like the Oak Creek Ambassadors. 
For information about how residents and visitors can learn more about the stewardship of Oak Creek, visit http://www.oakcreekwatershed.org. 
For more information about the program please email Marie McCormick at marie@oakcreekwatershed.org or call (248) 444-0756.