Speed limits lowered on I-17 during peak holiday travel times
Verde Valley AZ (August 31, 2017) – During the Labor Day holiday weekend, state and local agencies are focusing on keeping motorists safe and placing equipment and resources along heavily traveled highways to help move traffic should incidents occur.
Motorists will play key roles in keeping traffic moving, too, by making smart driving decisions that won't result in serious crashes that ruin road trips and create travel delays. Drivers should use caution over the holiday weekend in existing work zones and in three "holiday travel corridors" that will receive extra enforcement and resources to minimize travel delays.
The Arizona Department of Transportation and its contractors won't schedule construction closures along state highways from Friday through late Monday evening. Road restrictions for an ongoing Federal Highway Administration project on State Route 89A south of Flagstaff between JW Powell Boulevard and the Vista Point Overlook will be lifted from noonFriday through 7:30 a.m. Tuesday, Sept. 5.
In an effort to reduce crashes and delays that result from speeding and driver inattention, speed limits will be lowered during peak holiday travel periods on a winding stretch of Interstate 17 north of Phoenix. ADOT will reduce speed limits by 10 mph Friday, Sept. 1, on northbound I-17 between New River and Sunset Point Rest Area. Speed limits on the same stretch of southbound I-17 will be reduced by 10 mph on Monday, Sept. 4.
Temporary signs will advise drivers of the lower speed limits. For example, areas where the speed limit is ordinarily 65 mph will have a speed limit of 55 mph. Throughout the holiday weekend, temporary electronic signs will remind drivers how fast they are going.
By obeying speed limits, driving safely and not allowing impaired persons behind the wheel, travelers can reduce the chance of serious crashes that often create long travel delays and close highways. Across Arizona last year, seven fatal crashes claimed eight lives over the Labor Day weekend. Alcohol played a role in three of those fatal crashes.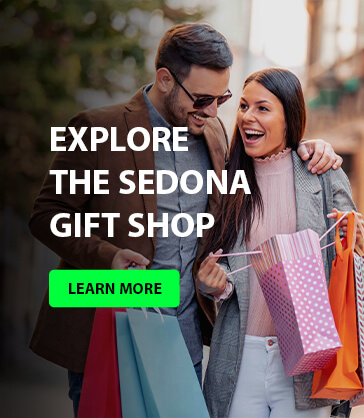 As they have during recent major holiday weekends, ADOT and the Arizona Department of Public Safety are emphasizing safety in three high-traffic zones: Interstate 17 between north Phoenix and Flagstaff, Interstate 10 between Phoenix and Tucson and State Route 87 between Mesa and Payson. Along those routes, ADOT crews will strategically stage equipment, such as loaders and utility trucks, minimizing travel delays with faster response times to crashes and stalled vehicles.
DPS will focus on preventing three leading causes of traffic deaths: speeding and reckless driving, impaired driving, and lack of seat-belt use. The Governor's Office of Highway Safety is working with State Troopers, police officers and deputy sheriffs on a holiday DUI enforcement campaign.
ADOT has not scheduled any closures or work during the holiday weekend, but travelers should be aware that restrictions in existing work zones will remain in place. This includes I-10 in Phoenix's West Valley and segments of I-40 near Kingman, Williams and Flagstaff.
In southeastern Arizona, State Route 366 up Mount Graham remains closed to the public beyond Ladybug Saddle (milepost 131) because of safety concerns associated with flash flooding and debris flows caused by the recent Frye Fire.
Because unexpected delays can occur due to crashes, stalled vehicles and heavy holiday traffic volume, drivers should:
Pack extra drinking water and snacks.
Avoid the busiest travel times, if possible.
Get plenty of rest before driving.
Check vehicles, including tire pressure, belts and fluid levels.
As summer temperatures soar, so does the potential of brush fires and wildfires occurring. Travelers can minimize the risk of fires along Arizona roads by not parking or driving in dry, tall grass; making sure chains are secured and not emitting sparks by dragging; and never throwing cigarettes out the window.
Real-time highway conditions are available on ADOT's Arizona Traveler Information site at az511.gov, by calling 511 and through ADOT's Twitter feed @ArizonaDOT.