Sedona AZ (May 31, 2018) – There are now 50 certified sustainable organizations in the Verde region. Three more just got certified SILVER/Innovator, in Cottonwood and Sedona.
Keep Sedona Beautiful (Silver): KSB has been protecting our environment since 1972. In addition to running the Litter Lifters and protecting our Dark Sky, they also walk the talk. They have preserved an historic building and repurposed materials (like giving Gardens for Humanity their old decking.) They teach the local community about how to save water and build habitat at the annual Native Plant Workshop; this year was their 39th conference. They're planning to upgrade the energy efficiency of their building and already buy all green power from APS.
Plant 2 Platter (Silver): Plant 2 Platter offers personalized individual & small group culinary classes in a health-focused, boutique-style format to teach clients the joy of whole food plant-based cooking. Owner Chris Kalinich often gets business through the Sedona Chamber. She said, "I have folks calling from the Sedona Visitors Center wanting to book classes and I'm actively engaged with Healthy World Sedona which is helping to educate people about a plant-based lifestyle. I want the ripple effect to occur!"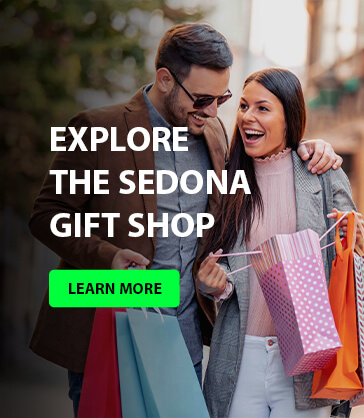 Sterling Accounting and Tax (Silver): Many of the local non-profits know Marc Sterling of Sterling Accounting and Tax who has done so much to help them, sharing over 5% of profits in donations and in-kind services. He and his staff have drastically cut down on travel by using technology. "We have clients from Tucson to Flagstaff and we've changed how we interact with them. We used to drive everywhere. Now we scan and email." This has had the added benefit of cutting down on paper. "We used to use 500 cases of paper a year; now we're down to 15."
You can find the most current list of certified organizations at www.SustainabilityAllianceAZ.org. Click on the certification badge on the right.