Sedona AZ (January 23, 2020) – Sky Ranch Lodge is now a Certified Sustainable Business at the Innovator/Silver level from the Sustainability Alliance.
Sky Ranch Lodge on Airport Mesa was built by the Graham/Joynt family in 1977.  You'll still see Gary Graham, SRL partner, working around the grounds or building guest room cabinets from reclaimed wood. In 2017 Victoria Naylor was hired as General Manager with the specific charter to make the hotel a model of sustainability. "I live an authentic life and believe in sustainability," Naylor explains.
"We signed up for Green Choice through APS when we learned about it through the certification," she continued, "but we'd already installed efficient 'mini-splits' in the rooms and put LED lights everywhere." Since each room has a water heater fueled by propane, Naylor changed gas companies, choosing one that could put caps on the propane tanks. "Our propane usage was cut by two-thirds!" The climate should thank her for preventing all that leakage into the atmosphere. 
Employee commuting is a significant impact so Sky Ranch Lodge buys bus passes for employees and pays employees to carpool. They also provide a shuttle service for guests.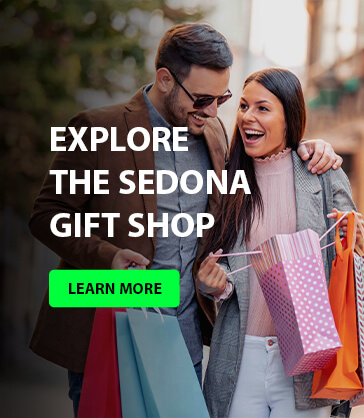 "Our hotel is pet and wildlife friendly, so we avoid chemicals while catering to those with allergies. We're very cautious not to harm butterflies, birds, insects, birds, or squirrels. We use no chemical fertilizer or herbicides – only organic," says Naylor.
The hotel uses Milky Spore Grub Killer outdoors and has moved away from indoor cleaning products that have slick "green" marketing but questionable ingredients, to those that receive good ratings from credible third parties such as the Environmental Working Group and EPA Safer Choice. Their saltwater pool doesn't require chlorine.
Naylor is also ditching single-use items. "We replaced single-use coffee service items in the lobby with refillable alternatives: a carafe for cream, shakers for sweeteners. We're in the process of purchasing guest room water filters to eliminate single-use plastic bottles and will install a water bottle filling station in lobby." They also recently became a customer of Sedona Recycles.
Their employee retention rate says a lot about their employment practices. They involved employees in major benefits decisions while providing Employees training and assistance when needed. They are committed to being involved in signature events like the Yoga Festival and the Sedona Film Festival, and they're considering becoming the first Zero-Waste Ready Venue.  See who else is certified.