Organize A-Z is now a Certified Sustainable Business at the Innovator/Silver level from the Sustainability Alliance.
Sedona AZ (March 6, 2020) – Part of sustainability is getting organized. Clutter can be stressful and wasteful. Have you ever bought something and then realized you already had one? Tracey Shadley, owner of Organize A-Z, can help you organize and maximize your space. Shadley's book, A Mirror in Your Closet, takes a playful approach to help you reflect and make tough decisions about your closet organization and design. 
Organize A-Z operates sustainably. Shadley's home office cuts down on transportation. She used the APS Energy Analyzer to identify simple energy-saving actions to implement right away, and began buying green power from APS for a portion of her energy use. She recycles with Sedona Recycles and is avid about reuse. "I wait until things die," she explains. "I donate old electronics and drive an old car." Shadley is careful with water use and chooses green cleaning products and services. "It's in my life not just my business to conserve and give back."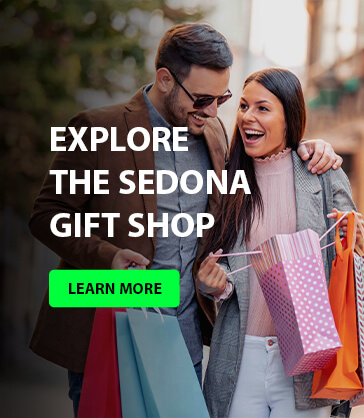 Organize A-Z also helps customers be more sustainable with the closet itself. Shelving units are made by Sun Country Woodworks from LEED certified wood. LEED is the most widely used green building certification system in the world.
After organizing the closet, the trick is not to clutter it up again. "I coach my customers to be very particular about what goes back into their closet."  Shadley is active in the community, donating free closet plans for raffle prizes, and running "Canned Sedona," a cooking competition to raise money for local charities and collect canned goods for the food bank. She's partnering with Red Earth Theater to do a related event this June. See who else is certified.