Absolute Bikes Sedona is now a Certified Sustainable Business at the Conservationist/Bronze level from the Sustainability Alliance
Sedona AZ (December 28, 2019) – The employees at Absolute Bikes Sedona don't walk the talk, they bike it. Manager Nate Cain commutes from Cottonwood on his e-bike which he charges at home with solar power. Similarly, the service manager commutes from West Sedona on his traditional bike and everyone else cycles in from the Village of Oak Creek. 
Sustainability has always been core to the Absolute Bikes business model, but it's evolving. "We started out just renting and selling bikes and now we're becoming more of a servicing business," Cain explains. Rentals still represent 60 percent of the operation and bike sales another 20 percent. But the rest is repair work which will likely increase as more people want to preserve the life of their bikes. "The whole idea is to keep cars off the road and reuse bicycles by renting and repairing them," says Cain. The Sedona team also services the e-bikes for Sedona E-Bike Tours, another certified sustainable business. End of life rental bikes are sold off, further extending their use.
Cain and his team are always looking for ways to be more sustainable. E-bike repair and maintenance includes recycling the lithium ion batteries through the main Absolute Bikes store in Flagstaff. Greasy shop towels are managed through an efficient linen rental and laundry service. Brake fluid is considered hazardous and is carefully managed, and they refill chain lube bottles to reduce waste. Broken parts that can't be reused in the shop are shared with artists to turn into jewelry or other pieces. To reduce paper, they are moving to an electronic-only reservation and tracking system for rentals which should be live for the spring 2020 high season.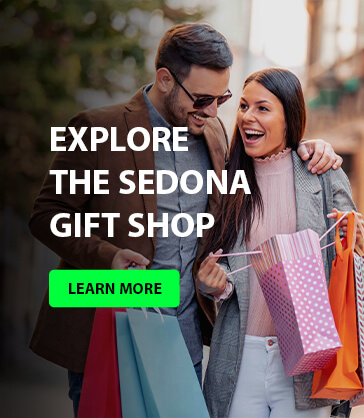 Employees at Absolute Bikes are passionate about bicycles and keep close track of the rapidly-changing field. They receive lots of training to stay up to date on the latest cycling technology and features. And the work culture reflects this love of the sport: "We do this work for freedom," Cain explains, so schedules are flexible. Since the workload varies by season, staff members push hard during the busy months but can take extended vacations during the slower times. Cain works side-by-side with his team so it's easy to see and resolve any issues.
Absolute Bikes is active in the community, and employees regularly do trail maintenance with the Forest Service to address the impacts that bikes have on the trails. They're also very engaged with the Verde Valley Cycling Coalition, for example, teaching Scouts about bike safety and repair.  See who else is certified.