Sedona AZ (March 2, 2016) – After receiving almost 50 applications and undertaking an extensive testing process that lasted over 3 days, Sedona Fire District is happy to announce Jeff Piechura will be joining the SFD Team as our new Assistant Chief.
Jeff, an Arizona native, comes to SFD after 36 years in the fire service. 33 of those years were in Arizona, mostly as Fire Chief of Northwest Fire District; Chief Piechura also served from 2012 to 2015 as the Fire Chief in Stockton, California. He has Bachelor's and Master's degrees from Arizona State University in Fire Service Management and Administration, respectively. Chief Piechura's passion for "doing the right thing" and high standards for excellence will accent SFD's mission and purpose.
"The Sedona Fire District and its dedicated employees have served the communities with honor, distinction, and a drive towards excellence. I am honored and humbled to have been selected to assist this great organization in continuing the service and protection for the residents, businesses and the millions of visitors sharing in all that this wonderful community has to offer. I look forward to getting out into the community to meet and visit," said Chief Piechura about learning of his selection as Assistant Chief of Sedona Fire District.
The assessment center was based on essential job functions with a strong emphasis on people skills, technical capabilities, and on looking for a candidate who would be a good fit for the management team and community. There were assessors and role players made up of all ranks of SFD, as well as fire chiefs from around the state. We also included Board Members, community leaders, and citizens in the process to create an all-encompassing assessment process to truly test the dimensions we identified as important.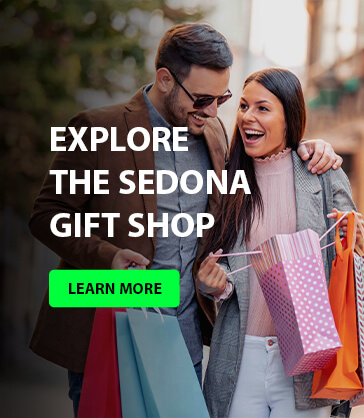 "We had 7 highly qualified candidates participate in our extensive promotional process. Any of them would have been great for SFD. The fact that Jeff aced the process and there was an overwhelming unanimous support for him and his leadership style, I believe will greatly enhance our ability to lead SFD and serve our community into the future," said Fire Chief Kris Kazian. "I am happy for this addition to our team and think the future just got a little brighter for all of us."
Chief Piechura will start as soon as he and his wife Donna can arrive from California. They are excited to get back to Arizona and plan to make the Village of Oak Creek their home. Jeff and Donna are proud parents of 5 adult children and 3 grandchildren. They look forward to being involved in all that the Sedona community and the great outdoors offer.
Piechura's accomplishments include being past President of Arizona Fire Chiefs Association, Arizona Fire Chief of the Year 2005, Vice President of the Board of Directors of the Center for Public Safety Excellence, as well as 2015 inductee into the Arizona Fire Service Hall of Fame to name a few of his many accolades and dedication to the fire service.