Sedona AZ (November 1, 2017) – Red Earth Theatre presents Morley, a new full length play by Sedona resident Irmgard Lake, arriving on stage after a 5month workshop process with the playwright, the director Kate Hawkes and the cast. Performances are on November Friday 10th & Saturday 11 at 7.30pm and Sunday November 12 at 2pm. at the Sedona Hub, 525B Posse Ground Rd, Sedona.
This is a play for our times, confronting the dangers of charismatic power and visionary fanaticism while also exploring the courage it takes to face our personal truth. Morley is a  professor in the late '70s, a young woman is missing, and detective Pierce is sure Morley is involved. Melanie is the woman who stands by Morley, understanding his tormented mind, and Mimi is a student who finds herself deep in his seductive world of paranoid brilliance. Ultimately she must face the truth of his world and find her personal strength. The mystery of what happened to Heather continues to unfold.
Playwright Irmgard Lake first encountered theatre as a child in Wuerzburg, Germany, at a makeshift theatre before reconstruction of the city after WWII. She remembers strange figures, screaming, swords, beautiful women, actors rehearsing and relaxing outside, talking with actors and being allowed to watch rehearsals. She was fascinated and has been hooked since then.
After moving to the USA from Germany in the '70s, Lake came to Sedona from Los Angeles in 2002 when her husband retired. She was a long-time volunteer at Canyon Moon Theatre, as production assistant, assistant director, seamstress, painter, etc.
Lake has had 3 one-act plays produced in LA, a reading of Trials and Errors, Comedy, at Moving Arts and has several full length plays near completion.
When Kate Hawkes, Red Earth's producing Artistic Director, first read the play in April, 2017, she immediately organized a reading with actors and few outside ears. The company decided to work with Lake on a workshop process to produce it in the November slot.
Lake was drawn to this story after learning about Ira Samuel Einhorn, an American environmental activist convicted of murdering his ex-girlfriend Holly Maddux in the '70s. From that germ of an idea she set out to explore the idea of self-creation, the megalomania associated with it, the seduction of total freedom, and the utopian belief in technology and how to recognize and withstand it.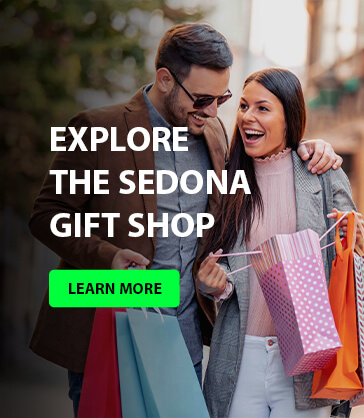 The cast includes Dylan Reece Marshall as Morley; Cathy Ransom as Melanie; Ashlee Threlkeld as Mimi, Kevin MacDormott as Pierce and is directed by Kate Hawkes. Also working on the production are Taylor Hellman (set), Paul Amato (sound) and Connie Patrick (props). Others have stepped up to create the '70s costumes, load-in the stage, hang lights and support the production and performers.
This new play is an expression of Red Earth Theatre's mission to provide opportunity for many voices in the community and to encourage and support new work. As a nonprofit, tax-deductible contributions are a main support for their work. Thrivent Financial is a sponsor of this production and you are invited to visit the website for details on how you can support Red Earth Theatre.
Tickets are available in advance for $15 and $18 at the door, with more details at www.redearththeatre.org. This is a full length play and not suitable for children, with strong language and adult subject matter.
Playwright Irmgard Lake says,"In drama (as in life) people choose and thereby create consequences. That is at the core of all drama. Our time is much about choice,   and drama's intense focus on the nexus of choice and effect is today as relevant as it was in ancient times. There is a connection between choice and fate. …. And nothing is more direct, going to the heart, as live performance."
Come and find out for yourself when Morley plays on Nov 10th, 11th and 12th at the Sedona Hub. You will have the opportunity to decide for yourself just where the lines are between freedom and responsibility, visionary and delusionary, love and power.
What: Morley a play by Irmgard Lake
When: November Friday 10th, Saturday 11th at 7.30pm and Sunday 12th   at 2pm
Where: The Sedona Hub (525B Posse Ground Rd)
Tickets $15 in advance/$18 at the door
Online ticket sales at: www.showtix4u.com or call 866-967-8167
Hardcopy tickets also available in advance at local community outlets
Weber's (VOC), Bashas (W.Sedona), Mt Hope Food (Cottonwood)  
And through Red Earth Theatre (Group rates: 6+ same night, in advance, $12 each)
Email: info@redearththeatre.org
more information at www.redearththeatre. org