Gateway Cottage Wellness Center Opens in Uptown Sedona
Sedona AZ (March 1, 2016) – After nearly two years of planning and re-construction, Gateway Cottage Wellness Center opened its doors in the historical Jordan Sales Building located at 470 N. HWY 89A between the Sedona Arts Center and La Vista Motel in uptown Sedona, Arizona. 
Gateway Cottage Wellness Center offers a variety of wellness and metaphysical services including Reiki (crystal, drumming and shamanic), massage therapy, cranial sacral therapy, hypnotherapy, past life regressions, spiritual life coaching, reflexology, intuitive/psychic readings, numerology, as well as workshops and retreats. Their specialty is organizing their services and programs into customized personal retreats, corporate wellness retreats, and group retreats & workshops.
"Our mission is to create a unique healing and wellness experience for our customers," said BakeR Gendron, Director of Gateway Cottage Wellness Center. "Our focus is holistic – mind, body and spiritual wellness. We organize one to seven day wellness retreats, customized for the individuals and groups we serve. All services are performed on-site in our luxurious new healing center, enfolded in the beauty of Sedona." 
The Center also houses a retail shop featuring unique jewelry by local artisans, fine specimen minerals & crystals, metaphysical and personal development books and soothing music.
"The Ponders have passionately remodeled the Jordan building marrying its unique historical characteristics with modern-rustic design elements. The retail shop, treatment rooms, classroom, and the soon to be completed meditation garden are soothing and inviting," said Ms. Gendron.
From their love for Sedona, the founders, Ali & Gregg Ponder, acquired and renovated the historic territorial-style Jordan building to help preserve Sedona's rich heritage and to offer some of the healing therapies that have benefited Ali's continuing recovery from a near-fatal car collision in 1994.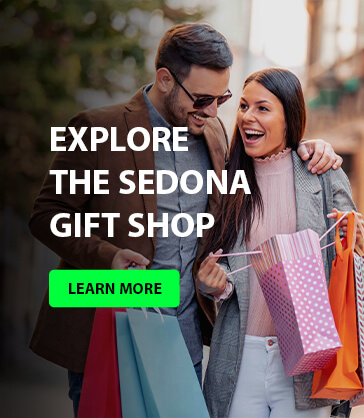 The historical building is designated as the "City of Sedona Landmark No. 5 Jordan Sales Building." It was built circa 1938 by George Jordan as a co-op retail outlet for fruit produced and marketed by local orchard farmers, including George and his brother Walter. It was a key part in the early commercial development of Uptown and is a fine example of the use of native red rock in architecture.
Their current list of practitioners includes: Baker Gendron is offering intuitive readings; spiritual life coaching; shamanic, crystal and drumming Reiki; psychic development classes; Reiki classes; and retreats. Natalie Eve Marquis, C.Ht. is providing hypnotherapy, past life regressions for healing, energy healing, and workshops. Bartek Trebski  is a certified Reiki Master Teacher and provides Reiki services. Suzanne DeSutter, LMT, MSW specializes in cranial sacral therapy and reflexology. Justin Hromada , LMT and Mary-Kate Seward, LMT are offering massage therapy. Lightstar provides illuminating intuitive readings.
Gateway Cottage Wellness Center is open to the public; walk-ins are welcome. A special Grand Opening event is scheduled for Friday, April 1, 2016.
For more information and appointments, call 928-862-4400, email info@GatewayCottageWellness.com or visit http://GatewayCottageWellness.com, or stop in at 470 N HWY 89A in Uptown Sedona, AZ 86336.