Sedona AZ (February 7, 2014) – The Sedona Arts Center has recently joined the North American Reciprocal Museum Association (NARM), one of the largest reciprocal membership programs in the world. A NARM membership offers member benefits at over 650 arts and cultural organizations across North America. Sedona Arts Center members who currently subscribe at levels above $100 will automatically receive new cards with NARM stickers, while others are encouraged to consider joining or upgrading their membership to access these new benefits. Be aware that you must present your stickered SAC membership card at all participating institutions in order to receive NARM benefits.
Become a Sedona Arts Center member at the $100 Supporting level or above to enjoy these added benefits:
Member level access to over 650 arts and cultural institutions
Access to visit as often as you like without worrying about admission fees
Member discounts at ticketed events and member institutions' shops
Plan your travel using NARM's Google map that lists all participating NARM institutions
Knowledge that you are supporting local arts and cultural institutions
To receive NARM benefits join the Sedona Arts Center at the $100 or upgrade your current membership to begin using all of the NARM benefits of your membership. If you currently belong at the Individual or Household level, you may upgrade your membership at any time by calling us toll-free 866-954-4442, locally at 928-282-3809, or stopping by the office or gallery. Our dedicated staff will be happy to assist you.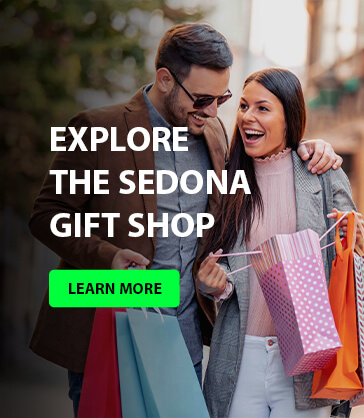 Arizona organizations that are also reciprocal NARM members include Sedona Historical Society, Museum of Northern Arizona, the Heard Museum, Verde Valley Archaeology Center, University of Arizona Museum of Art, Tucson Museum of Art and now the Sedona Arts Center. Visit NARM's website (narmassociation.org) to see the hundreds of participating organizations that are available to you.
As one of Northern Arizona's oldest nonprofit arts organizations, the Sedona Arts Center is a gathering place where artists and those who love art can learn, teach and exhibit. The Arts Center has grown into an educational institution with an international presence dedicated to nurturing creative discovery, learning and sharing through arts education and artistic development.
The Sedona Arts Center is located at State Route 89A at Art Barn Road in uptown Sedona. The Galleries are open daily from 10 a.m. to 5 p.m. Visit SedonaArtsCenter.org/Members for more membership information.