Verde Valley News – Coconino National Forest is excited to announce the implementation of a long-awaited designated camping system on the Red Rock Ranger District west of Sedona which provides visitors with designated camping areas and protects natural resources at the same time.
The West Sedona Designated Dispersed Camping & Day-Use area now allows campers and recreationists visiting the Red Rock Ranger District in west Sedona to use and camp in eight designated dispersed camping areas. These areas are comprised of nearly 36 acres that accommodate about 10-35 campsites in each area, totaling 150-200 campsites—depending on the size of the vehicle, trailer, or RV.
The designated areas are accessed via state Route 89A, with five of those areas located along the popular access Forest Road 525, while two others are located along FR 89B, and the final area on FR 9570A. Each site operates on a first-come, first-served basis.
"We have been gathering public comments, working with local residents, and many stakeholders and partners for years in order to implement this camping and day-use system," said Red Rock District Ranger Amy Tinderholt. "We're very pleased that all this hard work by everyone involved is coming to fruition and believe this effort to provide more managed recreation opportunities in an area of very high demand will balance access and resource protection."
Along with the designated camping system, a Forest Order has been put in place that prohibits dispersed camping and campfires in the 32,130-acre area that makes up most of the national forest in west Sedona. This is to keep campers within the eight designated areas and from creating dispersed campsites along the forest roads that negatively impact the land and can lead to trespassing on private land.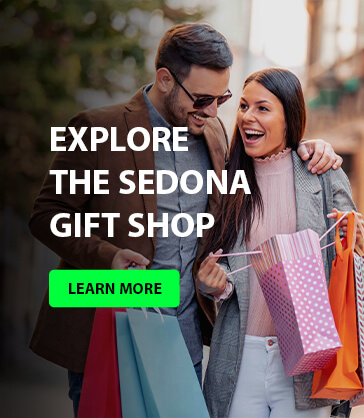 By creating these designated areas and prohibiting dispersed camping elsewhere in west Sedona, the Red Rock Ranger District hopes to reduce conflicts among visitors and among private property owners, who express growing concerns about illegal and abandoned campfires, human waste, trash left behind, noise levels, impacts to the land, violations of the 14-day camping limit, and further creep of campsite creation and user-created roads.
The efforts over several years to bring this to fruition has been in partnership with the National Forest Foundation.
"As we see visitation to national forests continue to grow, the National Forest Foundation is glad to be able to bring together public and private funding to promote responsible recreation," said Sasha Stortz, Arizona Program Manager for the National Forest Foundation. "Working together, we can reduce impacts, improve habitat and water quality, and steward special places like west Sedona for all to enjoy."
An older Forest Order has been in place since 1999 that prohibits camping and campfires on 50,520 acres of the district surrounding the northern and southern portions around Sedona. With the addition of a Forest Order now covering west Sedona, camping and campfires will be prohibited on an additional 32,130 acres, encompassing a total of 82,650 acres where camping and campfires are not allowed. This lowers the risk of human-caused wildfires that could quickly threaten Sedona and its residents, as well as protects the natural beauty which surrounds Red Rock Country.
Violations of the Code of Federal Regulations, including Forest Orders, campfire restrictions, and closures such as this can carry a fine of up to $5,000 and/or six months in jail.