Sedona AZ (October 29, 2018) – Born and raised in Tucson, Harrison Begay is a full-blood Dine' (Navajo), who started playing the guitar at the age of thirteen. Experimenting with the sounds of heavy metal, rock, and classical, it would be the soulful melodies of blues music that would capture his attention.
Friday November 2nd at 7 p.m. in the Sound Bites Grill celebrity show room you will enjoy a little bit of Jazz, a little bit of blues and a little bit of funk all mixed in to one. Harrison's chief inspirations include Robert Johnson, Buddy Guy, Hound Dog Taylor, Albert Collins, Albert King, Freddy King, BB King, Robert Cray and Stevie Ray Vaughn.
An eclectic mix of Blues; Rock; and Funk, the band has it all! The band clearly understands in order to have a captive audience; you have to deliver a sound that moves people, compelling them to get up on the dancefloor – it's pure; energetic human expression.
Begay and his band mates have achieved this time and time again, and feel that is the power of music – "It's just like any emotion", Begay explains. "If you're sad, or you're heartbroken, or you're in love, that adrenaline part is still there – it's the emotion – it's not any different – but, the achiness of where that comes from is there."
When speaking of his band mates, Begay says, "They are the musicians that can do what I do, and so we create something on the fly – and deliver a live show, making it sound like we've been rehearsing for days. It's just the whole creative process."  To listen and experience the symbiosis of this energetic band, it's quite amazing to know that they don't typically rehearse for days and nights on end – as most bands do. "That's the fun thing about it", Begay says, "I've known so many musicians who can't be here to play, and I know some other musicians who can fill in, so it's different every time.
When asked what is his favorite song to play he says this: "I've had so many…Right now, I really enjoy playing stuff by Sweet Pea Atkins, and he did a version of a song called, "Slow Down".
It's probably the simplicity and the dynamics, and the subtleties of the transitions of the song – to me, something like that says a lot… it's a fun song. Emotionally, it's a groove. If you get the groove, right, everybody loves it. There's a little bit of Jazz, a little bit of blues, there's a little bit of funk in it…and I loved all those elements. I also love slower stuff like "Blue Jean Blues" by ZZ Top", he says, "we give it our own element – our own twist – and we can bring it into something else -molds it into something else." He agrees he makes all those songs his own and that they are fun songs to sing. "There are some other songs I really enjoy playing, like slow blues."
"What inspires me is tapping into that inner spiritual side – being able to pull it out in my music is a little bit more of a task, but when it comes free flowing', it's all natural – it just happens, and that's the magical art of it." – Sir Harrison Begay
Begay feels a connection with music and nature. "Look out the window", he exclaims, "This is why I come here, Sedona is so beautiful! I also enjoy going to Prescott because I hike. I've hiked a lot of these mountains and it just becomes a part of me…it's my outlet – it's where I reconnect. Whether it's here, Prescott, or Flagstaff, I can just find someplace where I can hike for 2 or 3 hours – where I can just get away and think about life in general…just reflect about life, and where I stand, and what the next step is."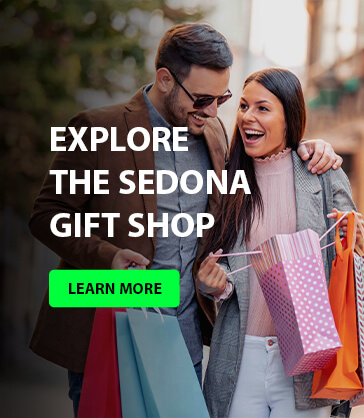 Sir Harrison is currently working on a new project of original songs, and will be recording by early next year. In the coming years, Harrison wants to be on the road, writing and recording music, and just be given an opportunity to continue to create. His goal is to travel to Europe – specifically Germany; France; Italy and then to Japan.
When speaking of recharging and centering himself for creative work,  he says, "When I get ready for my next album, I need to go away for about a week or two – that doesn't mean I get to go on vacation; I just need to go to a remote location."
Remaining humble, and in an attempt to express his desire to share his true; authentic self, Begay states, "I've held off on not to just go off my Native American appearance, but I'm going to go off the whole thing, I can't hide who I am." (Harrison Begay is full-blood Dine' (Navajo).  "A whole other part of me comes out when I'm on stage", he says. "What inspires me is tapping into that inner spiritual side – being able to pull it out in my music is a little bit more of a task, but when it comes free flowing', it's all natural – it just happens, and that's the magical art of it."
Many may not be surprised to know that he is a caregiver by day. His gentle soul states, "I'm a caregiver. I've been many other things, but I'm a caregiver – a personal caregiver – I don't work for a company, I work for myself – and I'm also hiring additional staff for my client right now, so I'm the head caregiver who does a little bit of everything – I multi-task!", he says with a smile. Harrison believes music can be therapeutic.
Begay says his closest friends and band mates he's held onto because 'the friendship is pure'. "We can always rely on each other; it's about honesty and being there for each other as a friend." The softer side of him shares, "I'm a quiet, reserved person most of the time, and I'm humble… What do my friends like about me? Maybe it's just my energy."
When asked what he likes about playing at SBG, he replied, "The people, the scenery – because everything is different. There are a lot of tourists, so there's always somebody  that hasn't heard us play, and they're inspired, and they stay all night – and they come up to you and thank you. I'm hoping to tap into not only just their ears, but their inner spirit. Just connect. That's the thing you want – the connection."
And when asked what his favorite menu item is at Sound Bites? "I'm a burger guy all the way…it's the blue cheese burger – called the BB King Burger. If I could grab a second, it's the (hand cut) filet".
The Sir Harrison Band will be performing live from 7-10pm Friday November 2nd. There is a $15 cover. For more information and reservations call 928-282-2713 or visit www.soundbitesgrill.com
What: Sir Harrison Blues Band
When: Friday Nov 2nd 7-10pm
Cost: $15
Where: Sound Bites Grill 101 N Hwy 89a, Sedona Az 86336 928-282-2713