Sedona AZ (January 23, 2018) – A special, intimate concert is coming to the Hub at 5pm in January 31st.  Surrounded by the Healing Interconnections art exhibit, with natural light coming through the windows, allow Nova's native flute music to wash over you as it climbs to the high beamed ceiling.
Nova is an exceptionally gifted Native American flute player who channels healing vibrations through his music. He has walked across the United States several times, sharing his music and healing energy with others. Self-taught and playing multiple, hand-crafted flutes, each producing its own, special sound, he is an independent musician hosting concerts, spiritual ceremonies, and personal healings.
Over the past ten years, Nova has provided flute concerts in diverse settings including spiritual retreats, vacation resorts, small businesses, and in direct connection with Mother Earth.  In the past two years, he has published two music CDs featuring his flute music, with more than 2000 copies sold.
Nova is also talented in leather and lapidary crafts, with his beautiful, handmade works of art featured in jewelry stores and other shops across the US.  He currently resides in Lansing, Michigan and returns to beautiful Sedona several times each year to connect with the land, replenish his spirit, and share his musical gift.
Nova's concert will be a personal, one-of-a-kind experience to remember for a lifetime.  No song or concert is the same, as the music moves through him to respond to the specific energy and needs of those in the room.  The spiritual music formed in partnership with the flutes is supplemented by a canyon echo to create an unforgettable sound.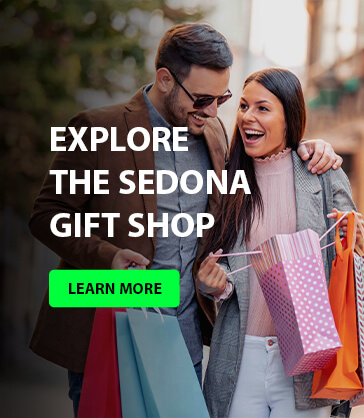 More than a concert, Nova will share messages of personal inspiration that will uplift listeners and enhance their connection to the greater whole, encouraging their ability to shine their lights in their own lives and the lives of others.  This one-hour experience will leave you with a powerful sense of peace and personal fulfillment that will continue to resonate long after the concert is over.  
There is an option for a ticket ($20) that includes a CD containing Nova's spiritual, Native American flute music, provided upon entry. CDs, Native American medicine pouches, lapidary and leather bracelets, and other handmade leather items available for purchase before and after the concert.   
Nova says, "I invite you to share for one hour while I paint a picture of the places I've been and then let the music flow from my flutes' amazing peace and tranquility." Join us for a peaceful, inspiring hour on the last day of January at 5pm at the Hub.
What: Concert – Native Flute and Personal Story
When: January 31st, 5.00-6.30 Doors (open 4.45)
Where: Sedona Hub (525B Posse Grounds)
Ticket at the Door: $10/$20 with CD
For More information visit www.sedonahub.org or call 928-963-4997