Sedona AZ (July 21, 2014) – In celebration of the tenth annual National Day of the Cowboy on July 26, 2014, Sedona Arts Center proudly offers artist demonstrations in their Fine Art Gallery in Uptown Sedona. The mission of the National Day of the Cowboy is to contribute to the preservation of America's Cowboy heritage so that the history and culture can be shared and perpetuated for the public good, through education, the arts, celebrations, gatherings, rodeos, and community activities. With this in mind, Sedona Arts Center has scheduled demonstrations from 10 a.m. to 4:30 p.m. with artists, Margo Mitchell (Oil), Linda Sherman (Watercolor), Lyn & Ken Mikell (Musical Ballads), Mary Lois Brown (Oil) and Sue Horine (Jewelry). 
It was 1965 when artist Joe Beeler, along with fellow artists John Hampton, Charlie Dye and George Phippin, founded Cowboy Artists of America. Inspired by Western master Charles Russell and Remington, they set a high standard for the association: "to insure authentic representation of the life of the West, as it was and is…." In recalling the group's small beginning Beeler comments, "We had no idea back then how successful the Cowboy Artists of American would be. Today though, I think art historians would say that the impact of the association has gone far beyond the bounds of Western or Cowboy Art. It's been a big boost for realism in all American art, no matter what the theme".
Unlike those who received their calling late in life, Joe Beeler always knew he was an artist. "I could always draw." He commented. "It just came naturally to me." Beeler was strongly influenced toward Western art because of his own heritage. His father was part Cherokee, so Joe was raised with deep respect for the Indian customs. In addition, his family friends shared with him the stories of the early pioneers, the Civil War, the gold rush and more.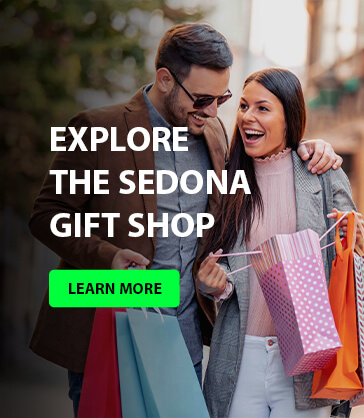 That deep love for the Western tradition, combined with his artistic ability, has taken Beeler to the top of his profession. As both a painter and sculptor, Beeler excelled, and this rare dual talent was widely recognized and honored. Over the years he received numerous accolades including the Western Art Associates Best of Show Award, the prestigious Keickhefer Best of Show Award and numerous CAA Gold and Silver Medals. His work is displayed in the finest Western art museums and galleries throughout the nation and his name is a household work among Western art enthusiasts.
Visit Sedona Arts Center first, where more than 400 artists teach, study and follow their passion! Sedona Arts Center features a new themed exhibit each month with truly outstanding local artists. We have the largest selection of fine art in all styles and mediums you will find in Sedona! From exquisite jewelry to bronze sculptures, we have something for everyone. Our Fine Art Gallery is open daily from 10 a.m. to 5 p.m. with Opening Receptions every First Friday of the month from 5 to 8 p.m.  Sedona Arts Center is a 501(c) 3 nonprofit educational institution dedicated to nurturing creative discovery, learning and sharing through arts education and artistic development. For more information call 928-282-3809 or visit SedonaArtsCenter.org.Gift certificates are also available for merchandise, courses offered through the school and gift memberships!  Call 928-282-3809 or toll-free 888-954-4442.