By Tommy Acosta
Sedona News: My little cat Teela is now 22 years-old and it looks like she has a feline version of "Catzheimer's Disease."
She is experiencing age-related dementia and my attention needs to ever more be focused on helping her continue to live a full and well lived cat's life to the end of her days.
She no longer wants to use the doggie/cat door she used to go in and out of the house at will.
And her desire to go outside has been greatly diminished. I am sure because she knows she is no longer strong or fast enough to escape the predators that abound in my community.
I open the door, go outside with her and keep guard until she has her fill or the outdoors and wants to get back to her beloved perches.
She started pooing and peeing on the floor in the house in the evening, so I had to go and buy kitty litter and a box.
Her bathroom used to be the great outdoors so I never had to deal with buying and cleaning litter.
She is having some trouble adjusting to using the litter box and misses but that's why God created paper towels, and mops.
As her life becomes more sedentary, she is not burning energy like before. But her appetite remained the same and I learned not to overfeed her.
It seemed like she would eat and then come back a few moments asking to be fed again because she forgot she just ate.
She started puking all around the house, mostly on the rugs.
Now I feed her much smaller portions and she is more active, following me around the house squeaking for more.
There are moments when she stops while going from one room to another and meows for someone to come and help her remember. We respond right away and ease her alarm with lots of petting and love.
Before her age reached that magic point when you know things have to change, she could climb trees in the blink of an eye, as they say. She spent countless hours hanging out on the roof of the house surveying her Queendom, looking for prey. She feared no dog.
During those years she never needed too much petting, etc. She would reward you with her tail against your ankles when feeding her; but her focus was on hunting or being hunted.
I forget to mention, since she was a kitten all she ever ate besides what she ordered from her own menu during her hunting days, was raw chicken liver. Not the tastiest I guess, but for her, that's what she wants so that's what she gets. She is a raw foodist.
She still wakes us in the morning and tells us when it's time to go to bed. She sits between us watching TV. She stays near enjoying her massages and warmth of being loved.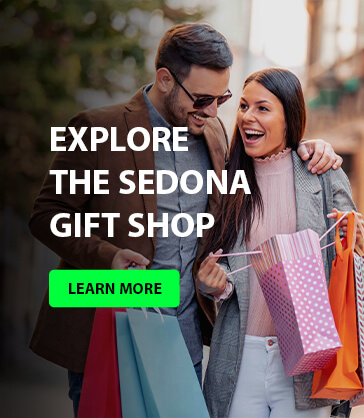 During these precious moments I recall the early days.
There she was a tiny little kitten, after having explored every inch of the house, with her little nose glued to the bottom of our outside patio sliding glass door.
We could imagine what that wonderful outside world of colors and scents meant to her, barred from it by something she can see through but not get thru.
Trying to keep her in the house whenever we wished to go into the patio became a task. And she would meow miserably when we were outside, staring at us through the sliding door glass, begging to be part of the scene.
Finally, I gave up. I put myself in her boots and tried to look at it from her perspective. I realized that if it was me, I would rather be killed by a predator out side than remain a prisoner of four walls (this is not to say that inside cats don"t experience full lives). My Freedom meant more to me than mere life. I would take that chance. And I was sure she was willing to take the same chance herself.
So, I began training her.
The backyard was walled in and she was not quite big enough to scale them. I weighed the dangers and saw that if I stayed close, she would be fine
I opened the door far enough for her to get through. She looked at me with wide eyed wonder and quickly got to work memorizing the odors and scents at the door.
I observed her from a short distance from the backyard. She would sniff her way a few feet from the door, then quickly turn and run back into the house. She would come out again, go a little farther and rush back into the house.
This kept going on for a while and it seemed once she had her path to safely memorized, she began following me.
We walked around the inside perimeter of the back yard, she sniffed everything, rubbing her body against the outside patio furniture.  After a good while I called her, she came and we both went in.
I could feel her joy of discovery. The decision was made. We never looked back
Teela has truly lived a great cat life. She has had the best of everything. She had freedom, doting human parents, a safe haven and lots of love.
Now, in her twilight, she rewards us with her love and touch, and remaining at our side as much as she can.
We know that moment of saying good-bye will come but until that day, we treasure every moment of our long friendship.
Tommy & Teela hard at work on the computer.